PE Health and Health Faculty News (27th Feb 2020 – 5th March 2020)
---
PE Health and Health Faculty News (27th Feb...
NEWS
Mr Cartledge Head of PE and Health
This week has seen the next round of Inter House Sports competitions with the KS3 Boys Basketball competitions taking place for years 7,8 and 9. The events have been really well attended with well over 100 boys taking part. As ever the focus has been on friendly competition with all students encouraged to take part. The games have been expertly officiated by Yama, Charlie and David from our Year 13 CTECH Sport group who are being assessed on basketball officiating as part of their practical unit. This follows on from Ethan, Connor, James and Finlay who were the Assistant Referees at the District Cup Football Finals held in mid February. It is great to see our 6th form sport students taking on such a key leadership role and making a contribution not only to school sport but also to the wider community – we are very proud of their efforts.
This is a key time for Sports Leadership in the PE Faculty with students in Years 10,11, 12 and 13 working towards leadership in sport based qualifications. The new cohort of Year 10 Sports Leaders will be starting their Level 2 qualification next week which involves 24 hours of training and then 10 hours of leadership. The Year 11 Sports Studies group are currently preparing for their assessed Sports Leadership sessions which they will be delivering in mid March. The Year 12 CTECH group have all now started their 6 week coaching sessions and have been working with groups of Year 7 students in PE lessons and extra-curricular clubs. In addition students in KS3 have started Sport Education and Sports Leadership units where they are already developing the skills to be the leaders of the future in the school. We look forward to hearing how they all progress over the next few months.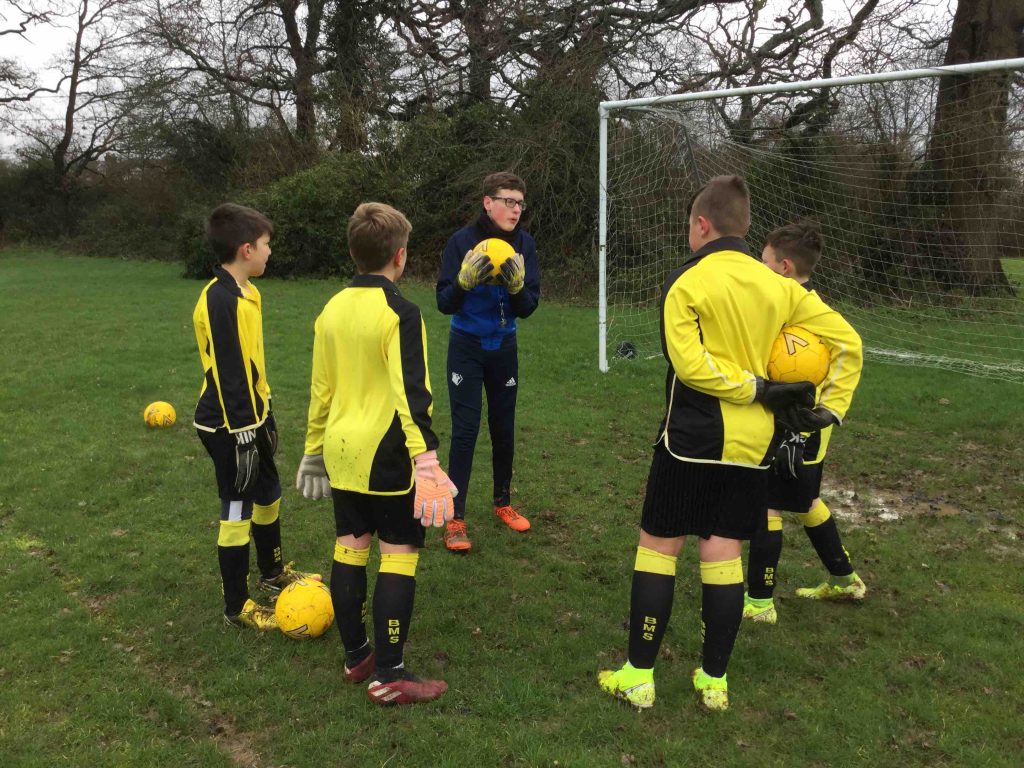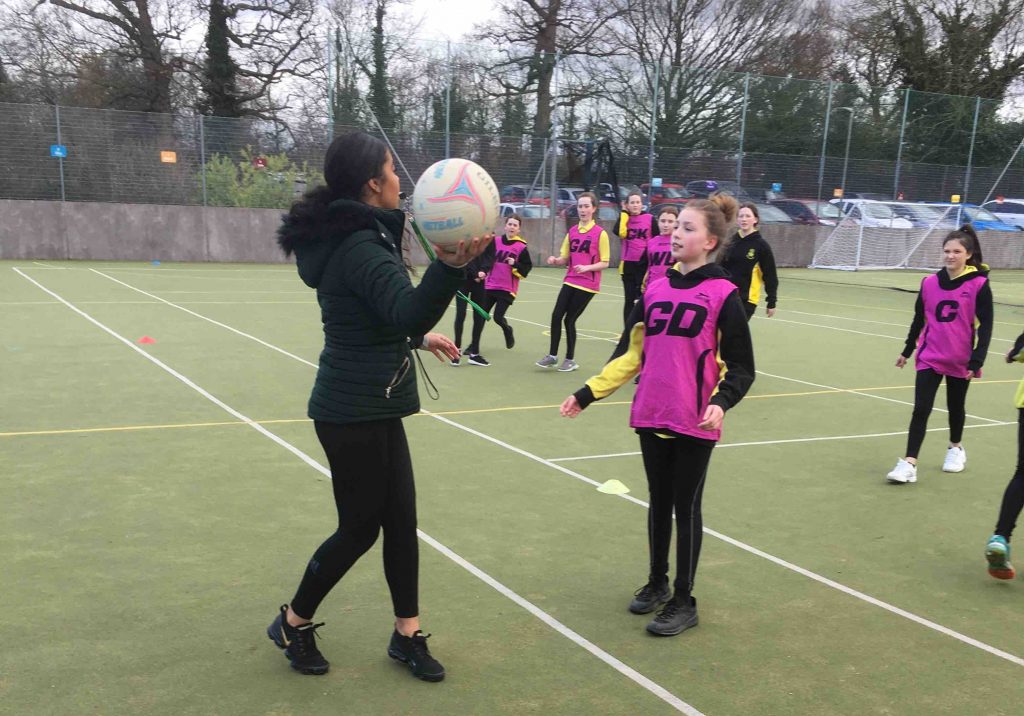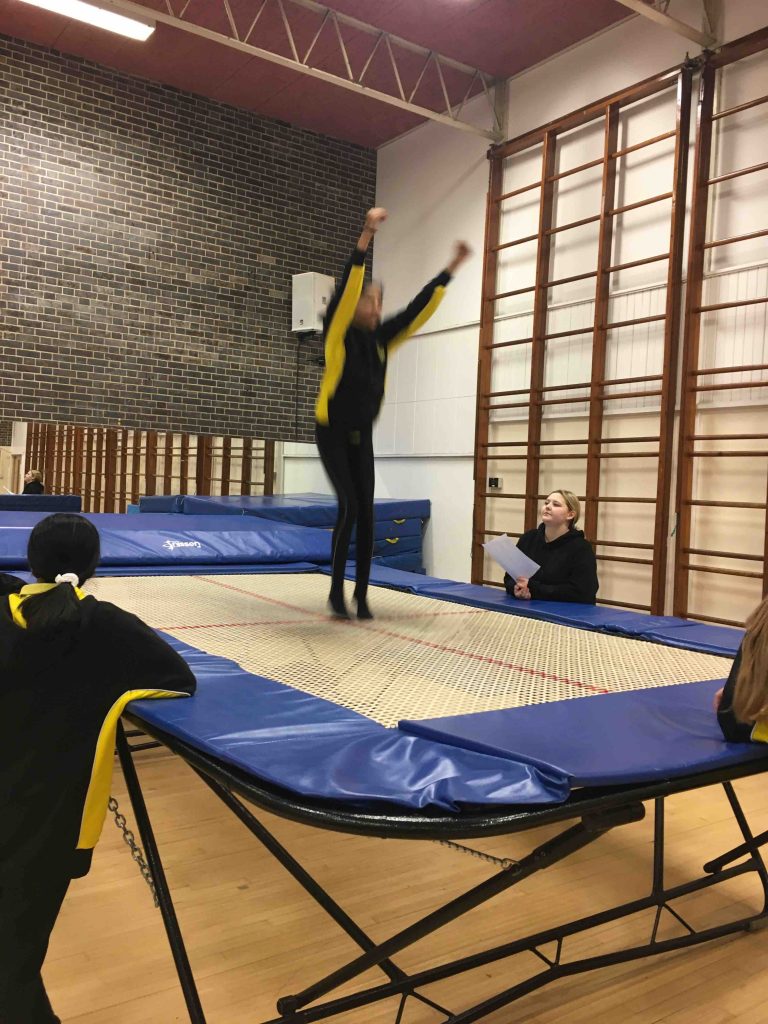 Health Week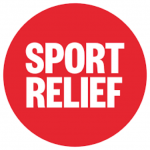 Monday 9th – Friday 13th March is the schools annual Health Week and this presents an excellent opportunity for students and staff to evaluate their own health and wellbeing and maybe make changes to their lifestyle. In last years health week we discussed the importance of PHYSICAL, MENTAL and SOCIAL health and the importance of students trying to be the best version of themselves they could possibly be. CDC time next week will be an opportunity for staff and students to reflect on the last year and discuss their lifestyles particularly with such a focus on mental health in society today. The week will finish with the annual charity fundraiser for Sport Relief on Friday 13th March with all students in KS3 and KS4 taking part in a range of health promoting events on the day. All students can come to school in sports based clothing but need to make a £2 donation towards the Sports Relief charities via the Scopay system..
@BMSPEandHealth
 INTER HOUSE KS3 BASKETBALL
A brilliant week of Inter House basketball played in great spirit and really well supported by the CDC groups. Competition was fierce but fair and the boys really enjoyed the combined small court and full court format which gave all the players lots of playing time. The games were expertly refereed by Charlie, Yama and David from the year 13 CTECH group. After three tournaments ASH House and OAK House came out as joint overall winners. Well done to all the boys who took part.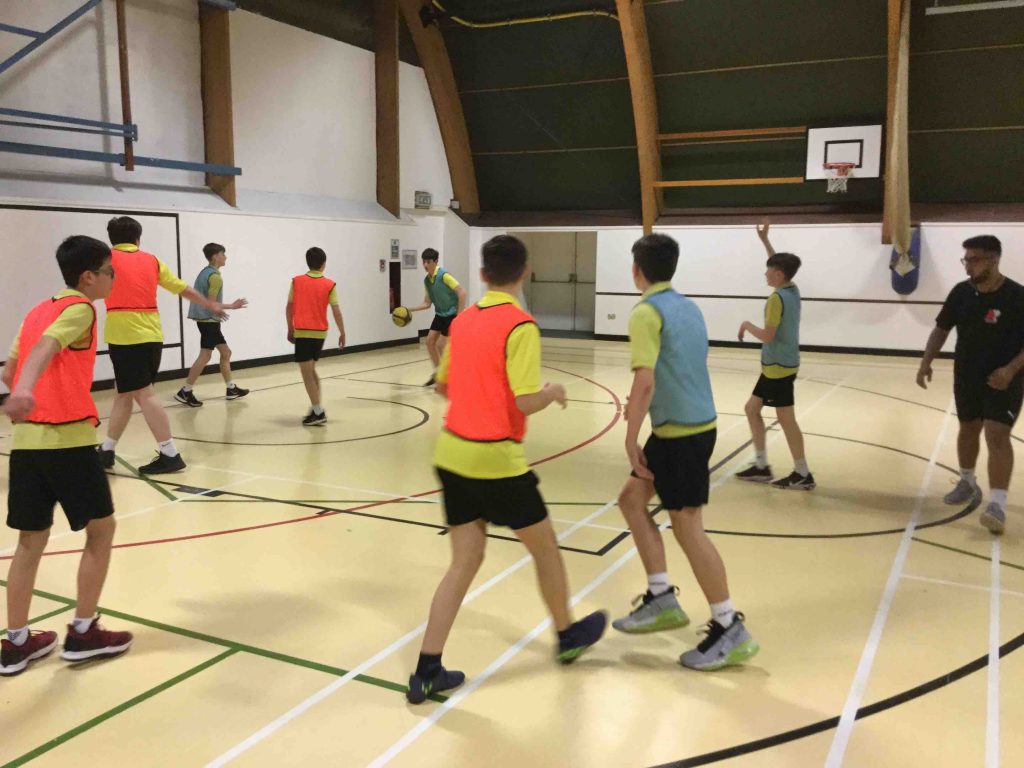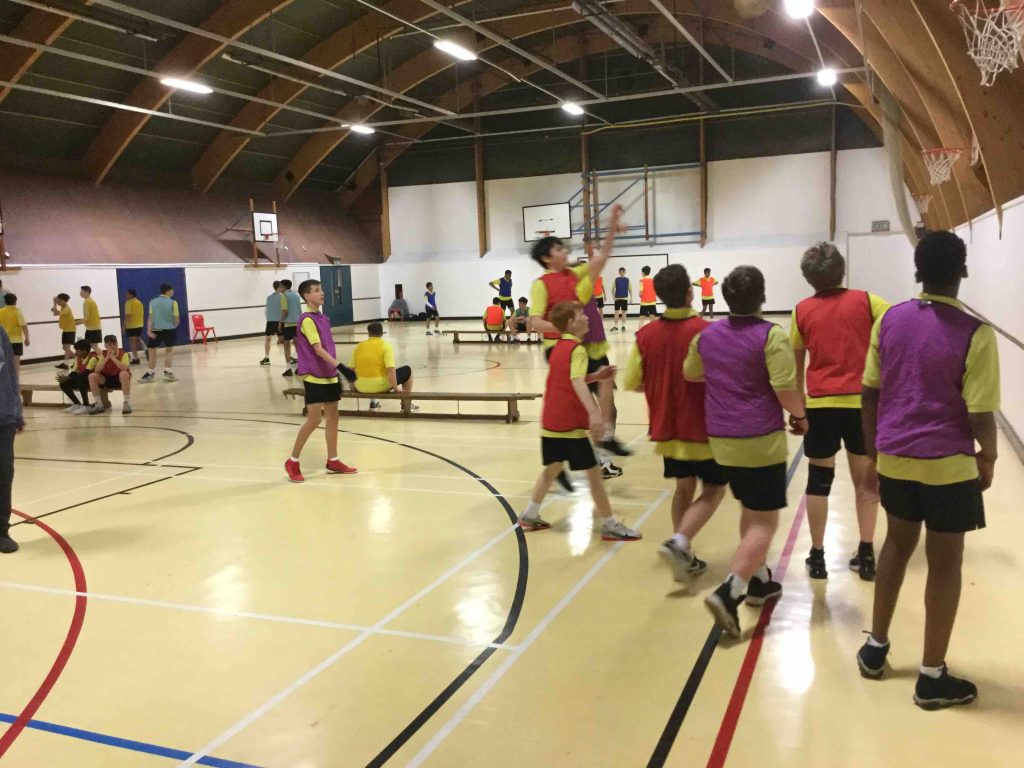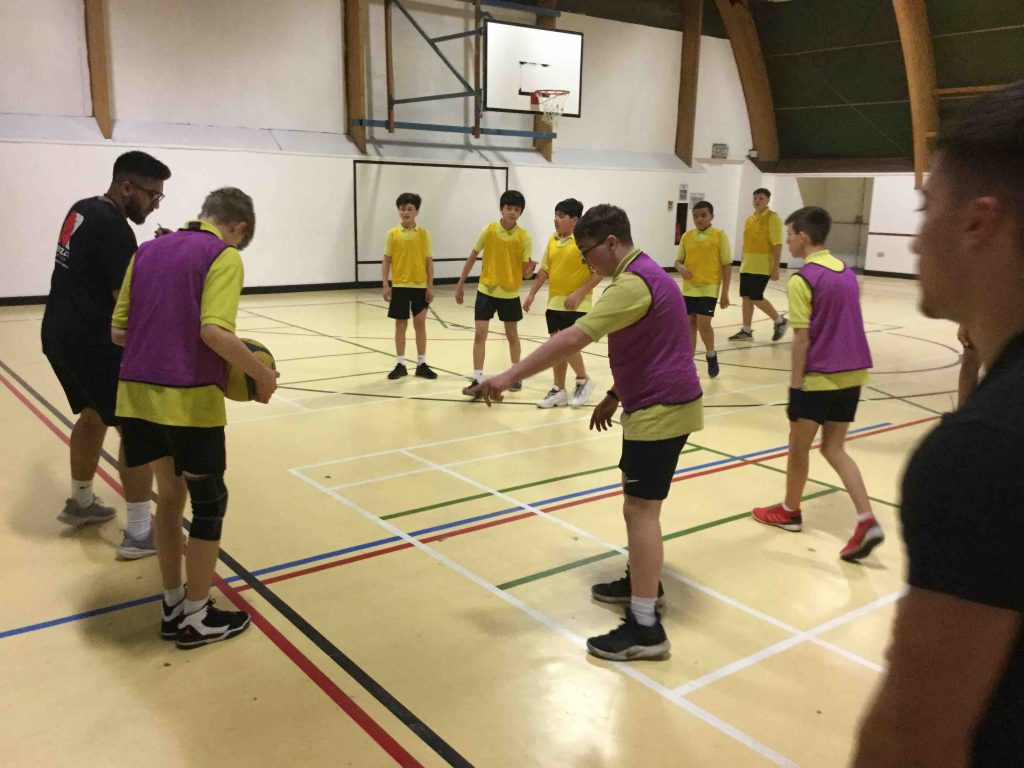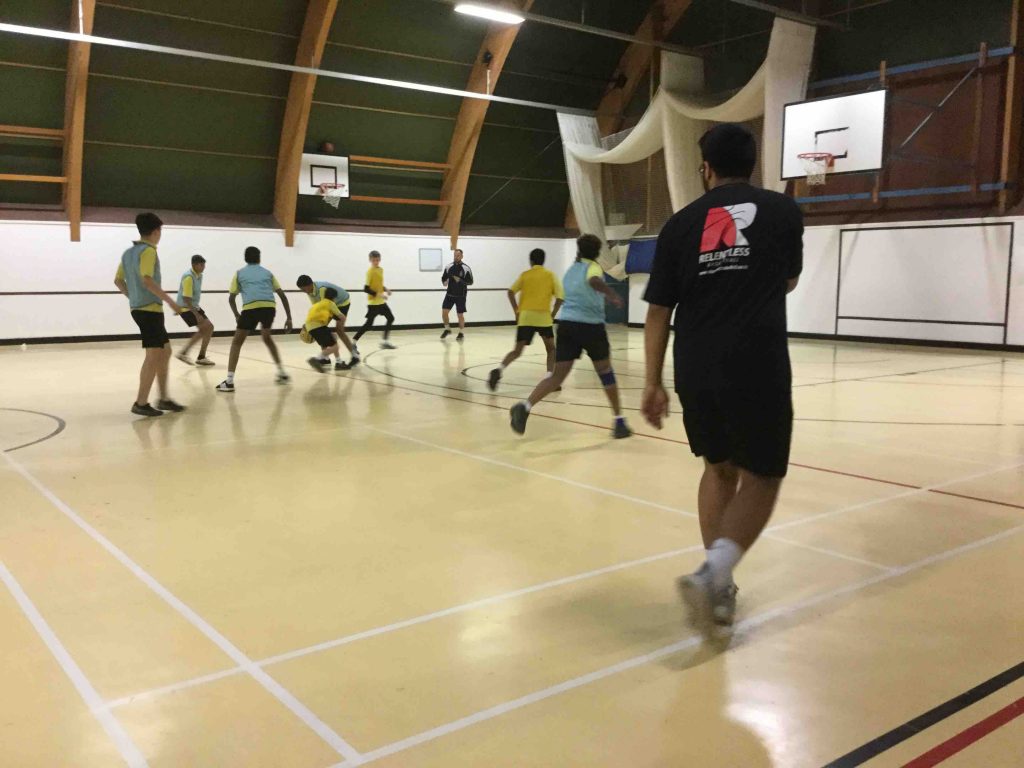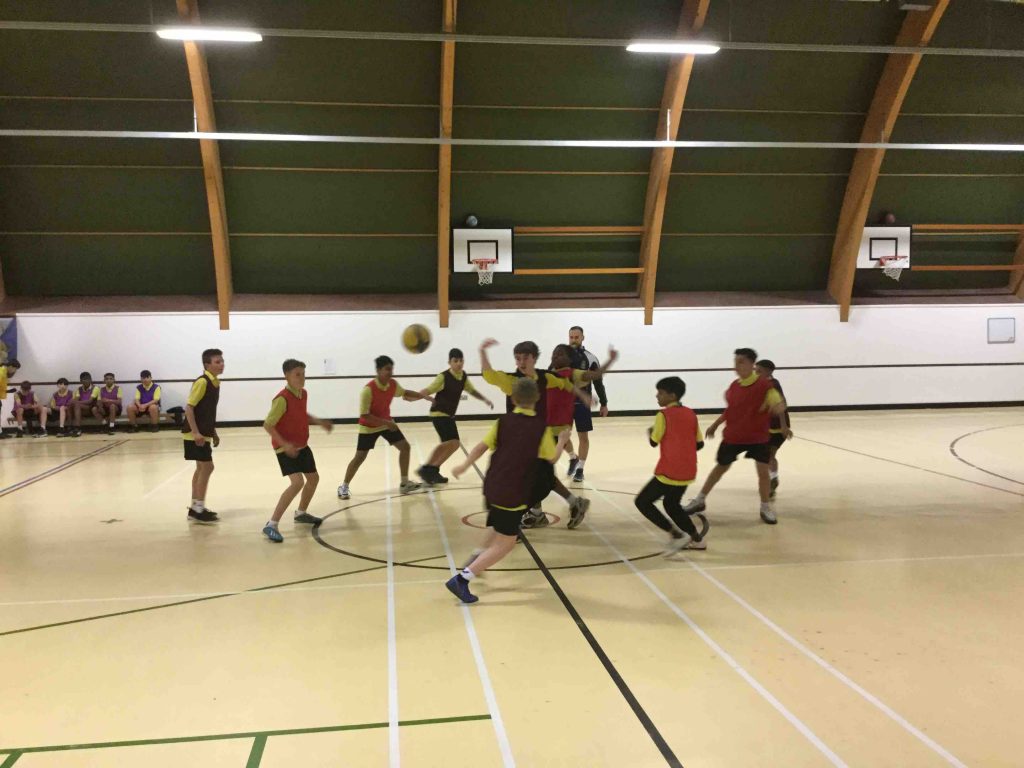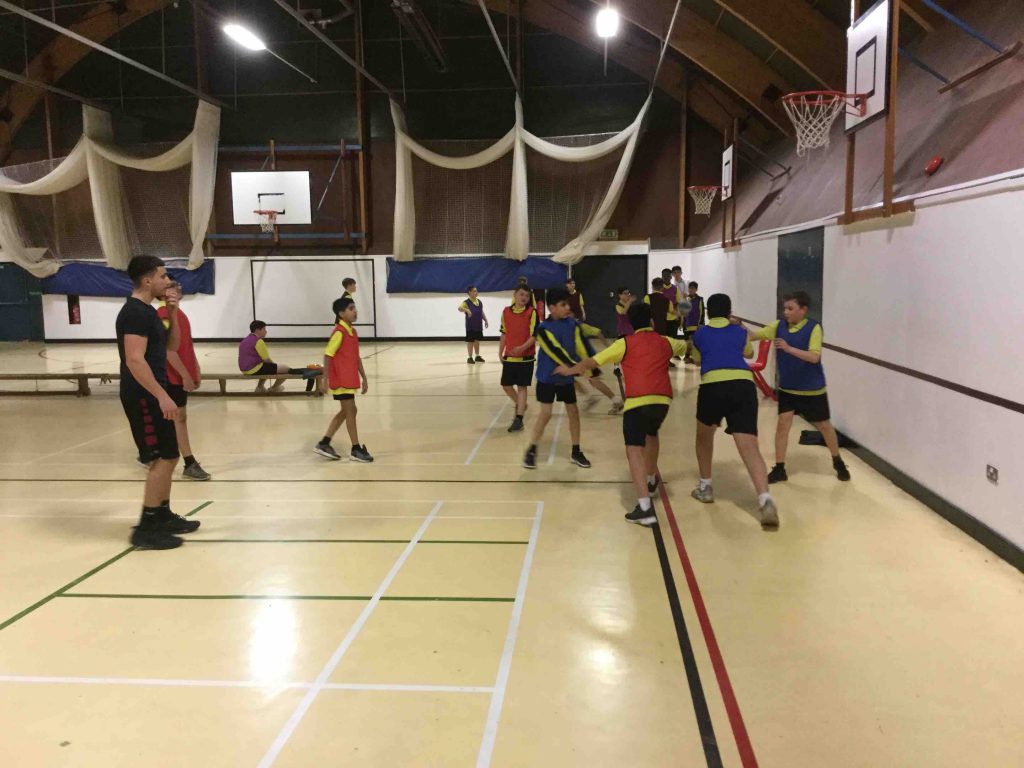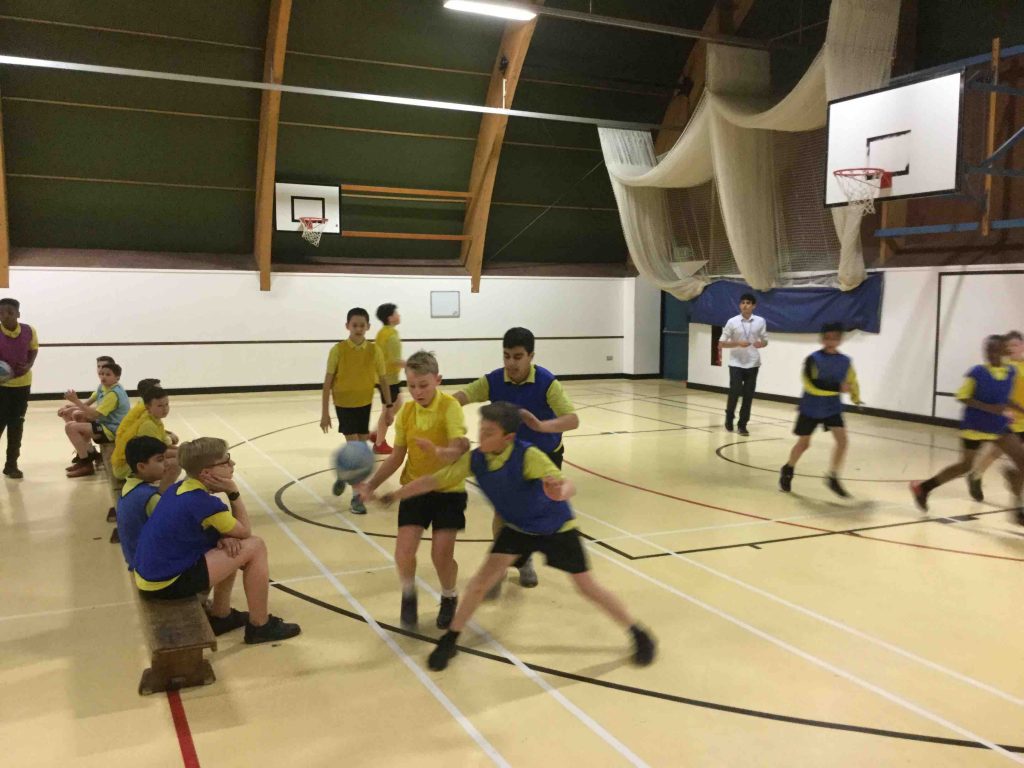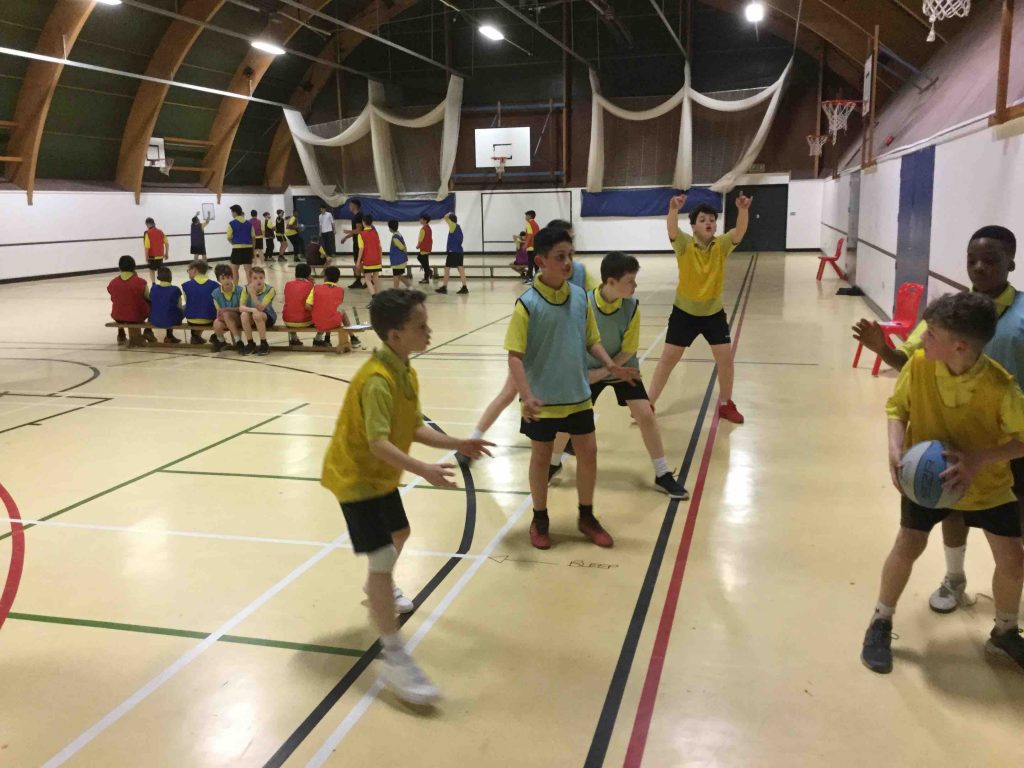 YEAR 8 : Monday 2nd March
Winners : OAK House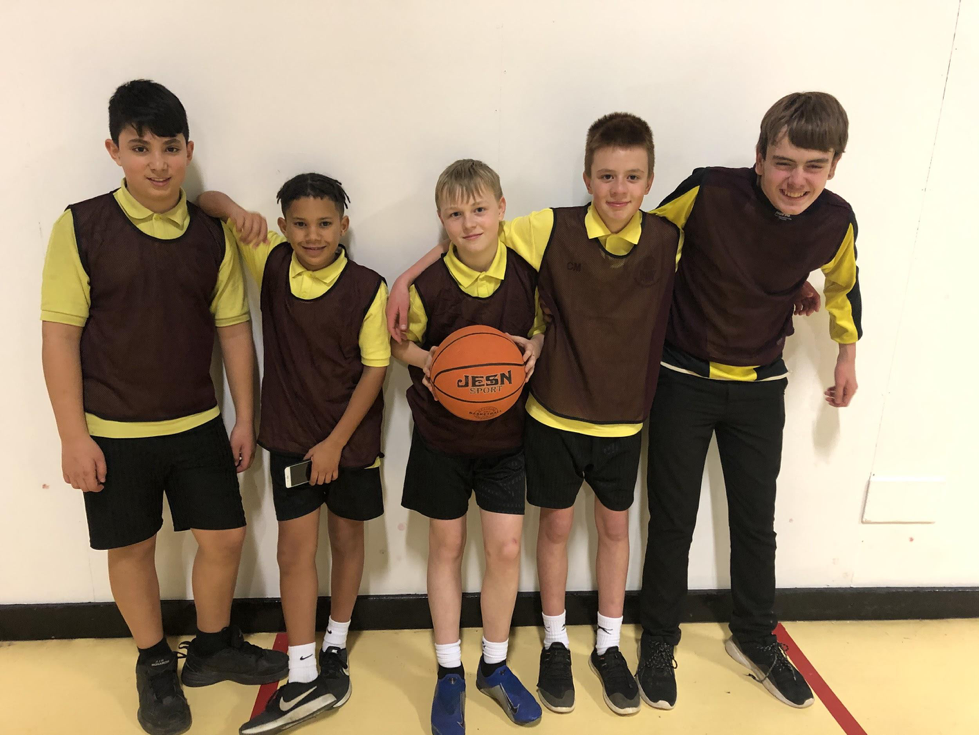 Squad : M.Simmons (not pictured), A.Clark, K. Shahverdi-Moghaddam, B.Wraight , C. Marriott, N. Mitchell
YEAR 7 : Tuesday 3rd March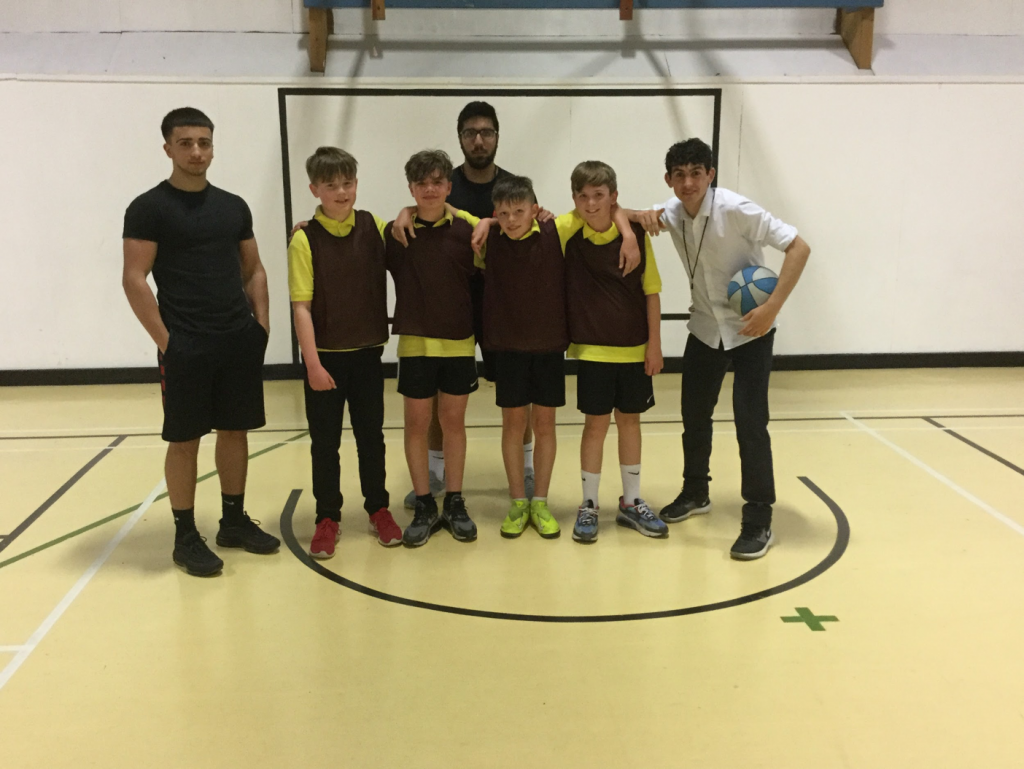 Winners : OAK House
Squad : J.Wright, F.Cross, O.Spencer, S.Milberry
YEAR 9 : Thursday 5th March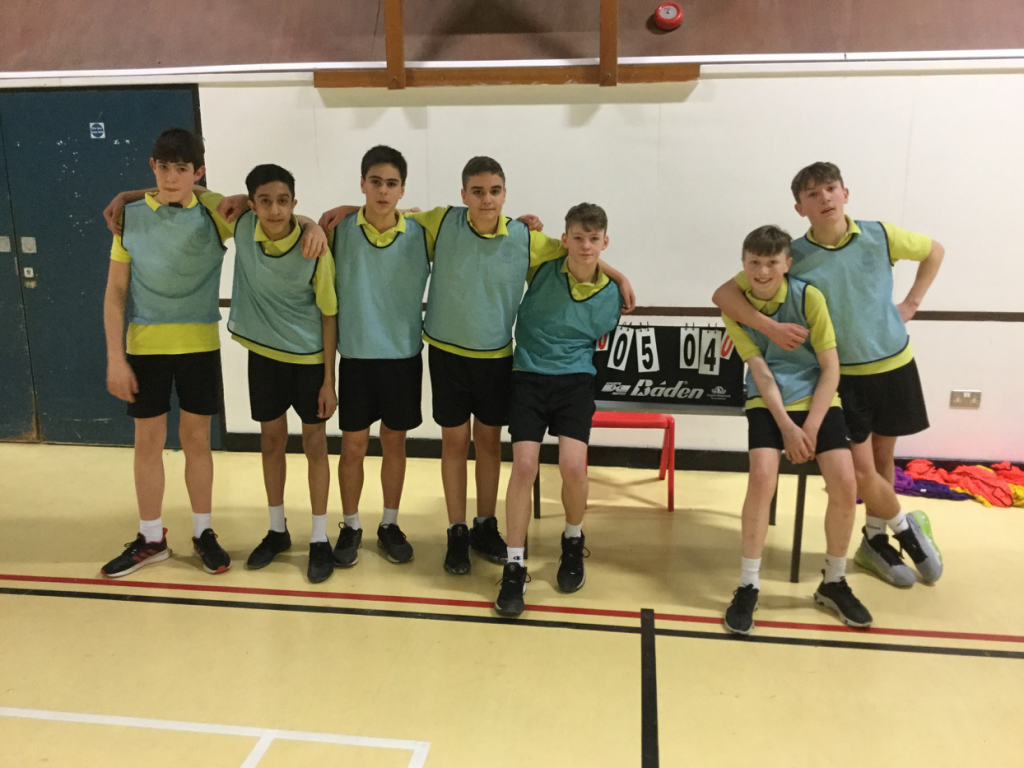 Winners :  ASH House
Squad : L Fiordelisi, M Booth, O Appa, G Gonzalez-Aller, Q Kazmi, C Gomez, G Soares
| | | | | |
| --- | --- | --- | --- | --- |
|   | Year 7 | Year 8 | Year 9 | Overall |
| Winners | OAK | OAK | ASH | OAK 30 |
| 2nd | SYCAMORE | WILLOW | MAPLE | ASH 30 |
| 3rd | BEECH | ASH | BEECH | BEECH 24 |
| 4th | WILLOW | BEECH/ELM | SYCAMORE | SYCAMORE 23 |
| 5th | ASH | SYCAMORE/MAPLE | ELM | WILLOW 22 |
| 6th | ELM |   | WILLOW/OAK | MAPLE 15 |
| 7th |   |   |   | ELM 14 |
NETBALL
Year 9 v Francis Combe   (League)  HOME    Mrs Wright
Date : Wednesday 4th March 2020
Result : Lost 11-8
Squad :  S. Lea (captain), M. Sanchez, E. Clarke, A. Choudhury, M. Eldridge, H Nabi, H. Naz, S. Appleby
Commended performances: S. Appleby, as voted for by the opposition.  Congratulations!
Comment: The day we get to play with a full team for the entire game; we will be winning by many goals!  Today we lost a player at the beginning of the game and another to injury during the game!  At one point in the second half we played with 6 players for a 5 minute period. Despite this we played incredibly well and recovered quickly.  After adjusting the positions to back fill our losses, M. Eldridge did a terrific job as GS and H. Nabi intercepted numerous attacking passes.  M. Sanchez also had a storming performance and a particular thanks to H. Naz for stepping in at the last minute.  Next season with a full complement of students we will have a strong team.  It has been an absolute privilege to take the team this year and the year 10 netball team will start the new season smiling and ready for action.  Until then, this is goodbye from us! 
GIRLS FOOTBALL
U13 v Croxley Danes  (League)  HOME (astro)    Mr Symeou
Date : Tuesday 3rd March 2020
Result : Lost 0-3
Squad :  N.Donald, M.Cozens, A.Choudhary, M.Gohil, K.Doshi, O.Hansen, A.Newman, E.Cloote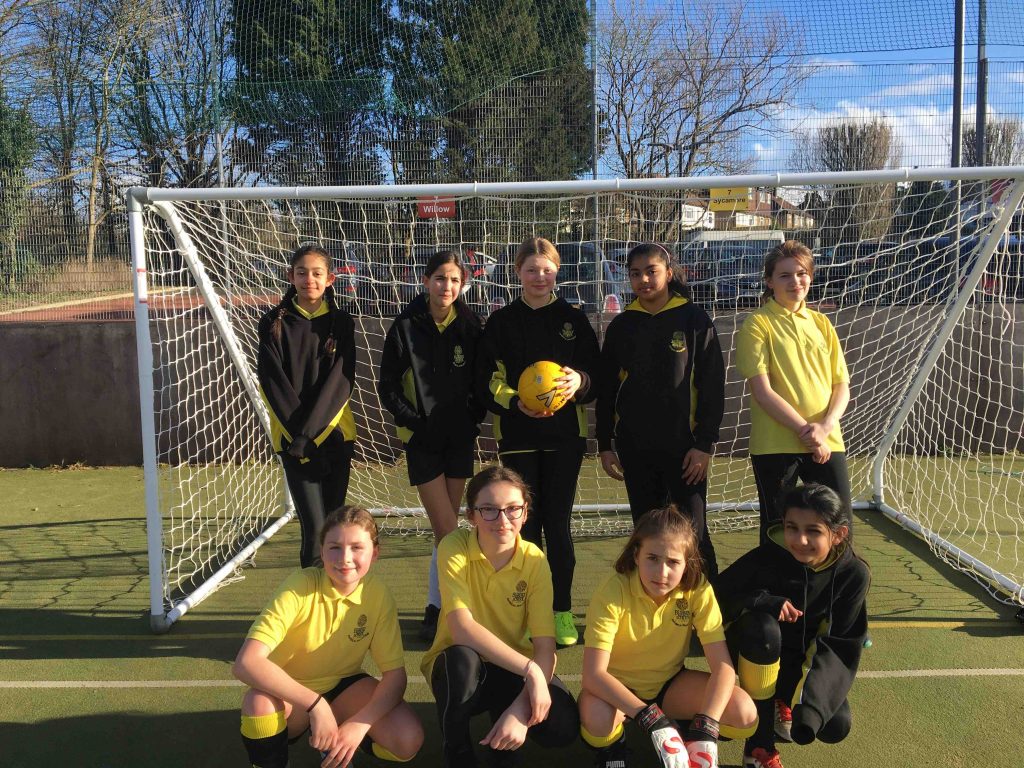 Commended performances:
Comment:
TRAMPOLINING
v Immanuel          AWAY     Mrs Cooper
Date : Monday 2nd  March 2020
Comment: A friendly but competitive night of trampolining with the BMS squad travelling to Immanuel last Monday.  With some of the students having competed before and others new to the competitive side of the sport it was a great night showing some really good levels of skills and great progress having been made by lots of the students.  Students performed a 'level appropriate' routine judged down from a perfect score of 10 for each element of their routine.  Ms Booth, our own qualified judge watched over 50 routines and using her expertise was able to rank the students in each of the 3 level competitions.  The students from both schools performed really well and should be proud of their efforts.
Thanks to Ms Booth for making the event possible.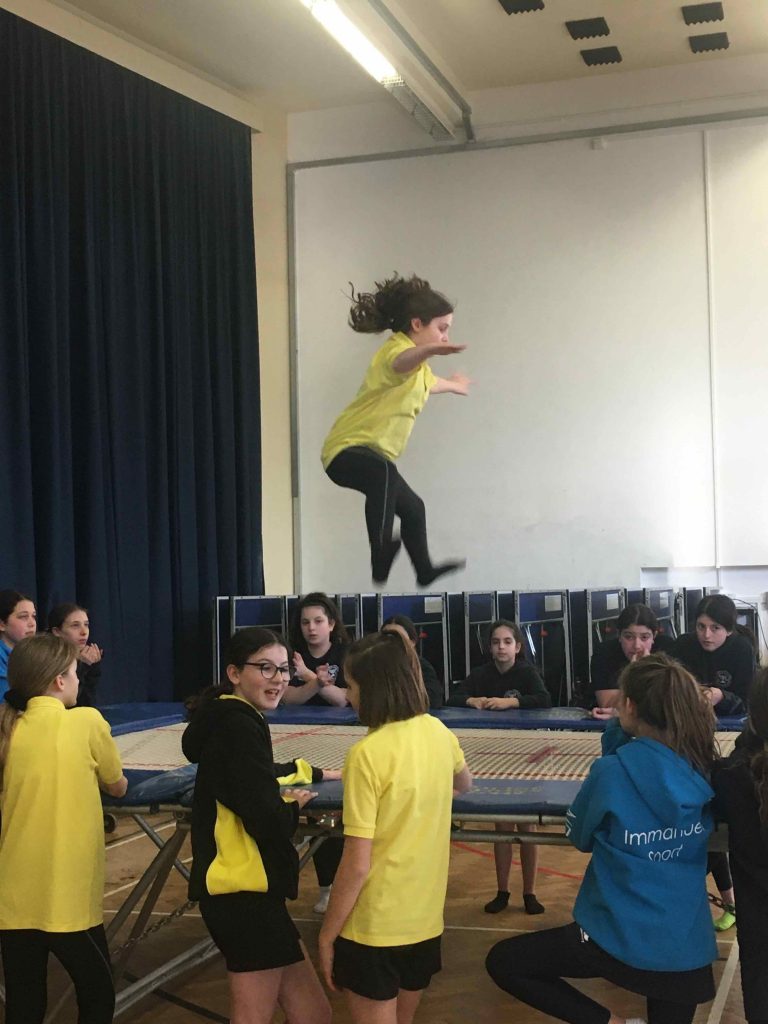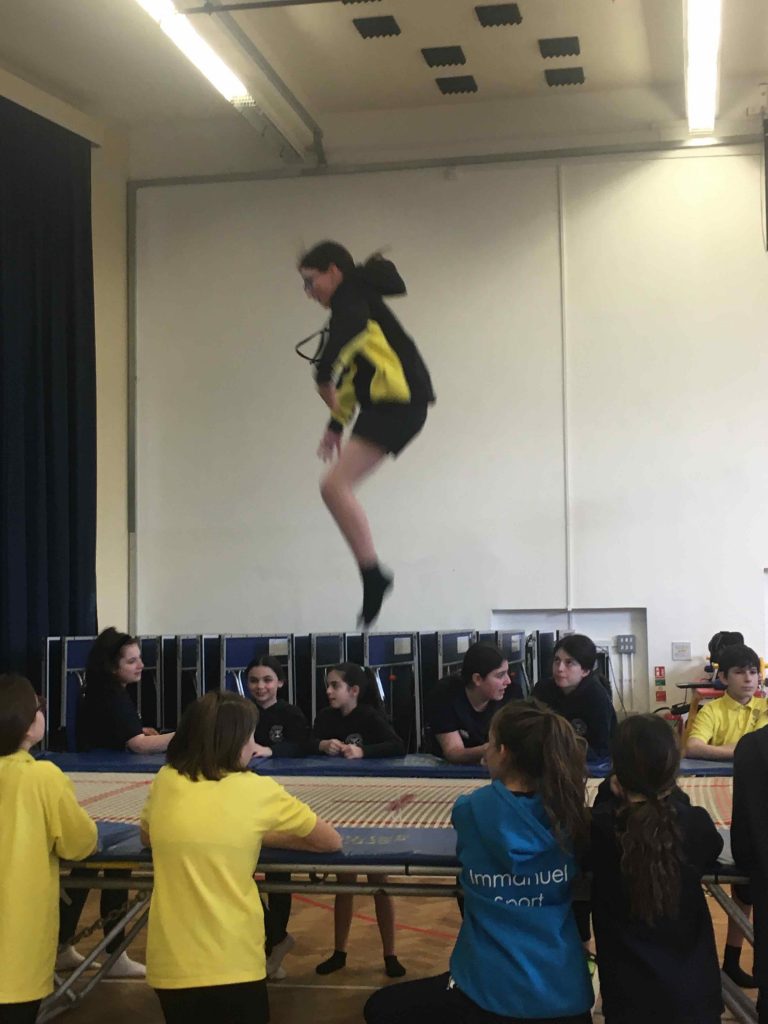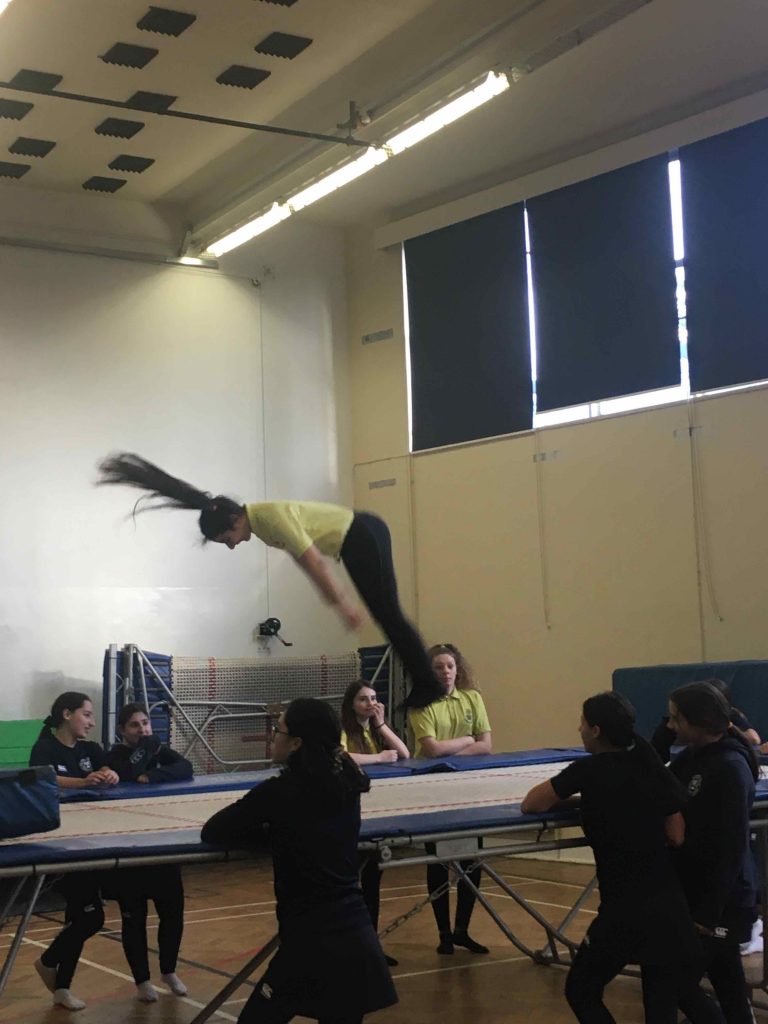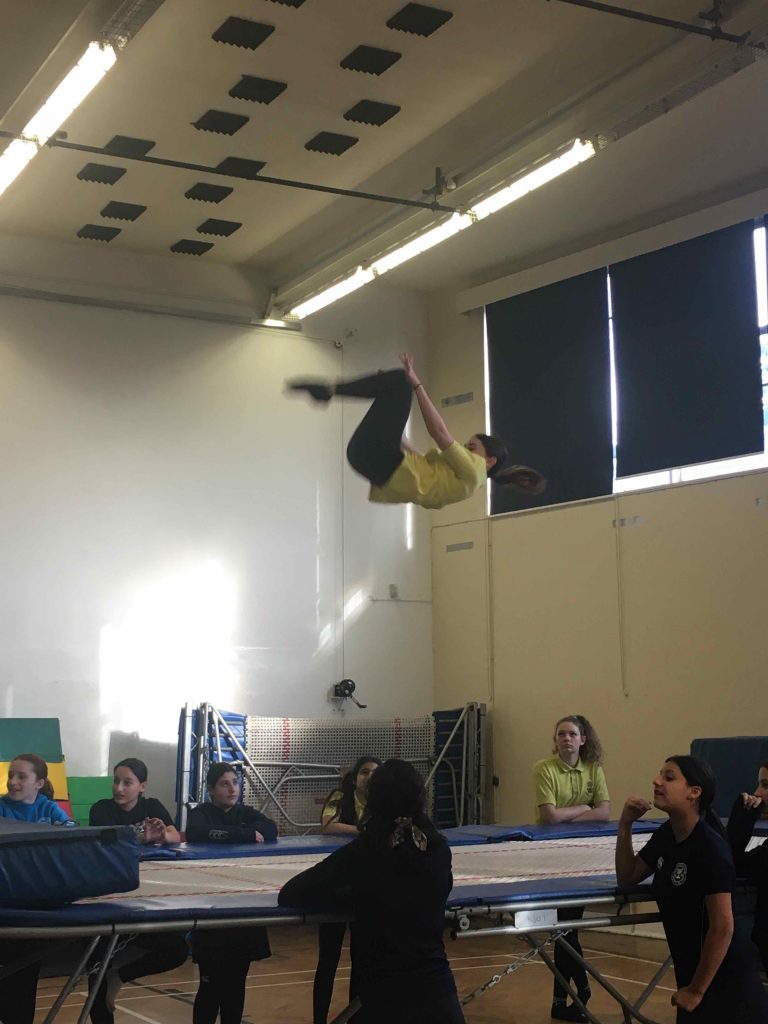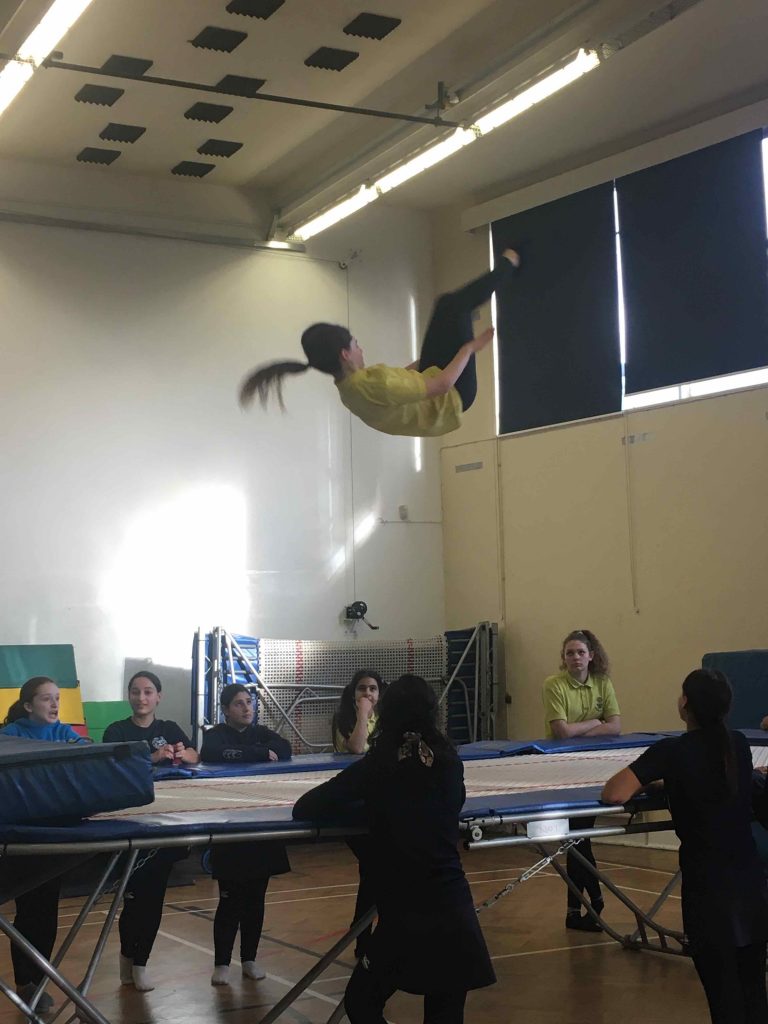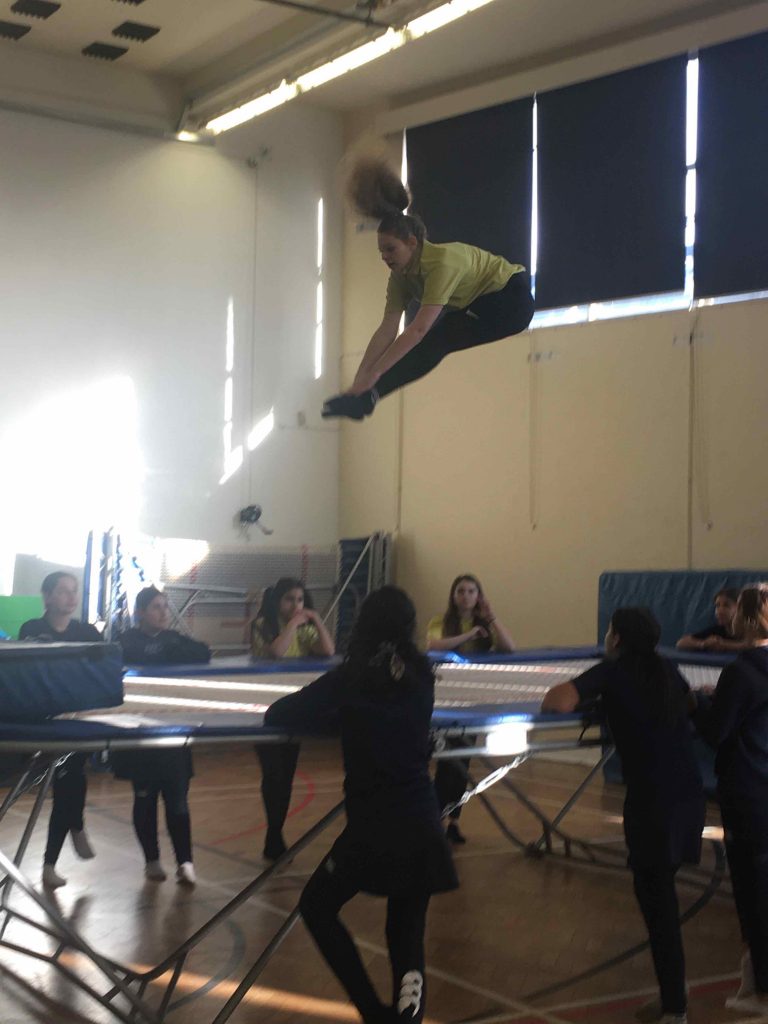 Squads :
Level 1 – A.Davies, A.Al-Shyiab, G.Reuben, N.Parmenter, D.Brezeanu E.Musgrove
Level 2 – I. Payne
Level 3 – N. Donald, C. Lavin, A.Deutrom, N.Hamsi
Commended performances:
Level 1:  A.Al-Shyiab – 4th place
Level 2: I.Payne – 5th place
Level 3: C.Lavin – 1st place, A.Deutrom – 2nd place