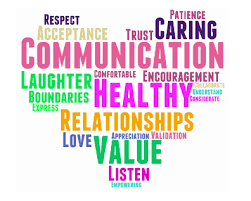 RSE Curriculum
---
As part of our curriculum we have a statutory responsibility to teach Relationships Education and Sex Education (RSE) to all our students. At key stage 3, year 7-9, this includes developing an understanding of 'the precious liberties enjoyed by the citizens of the United Kingdom'. Covering a broad spectrum this term refers to: democracy, the rule of law, individual liberty, mutual respect and tolerance alongside, freedom of expression. Consequently building knowledge around the rights and responsibilities of citizens. As well as having this information our students have the opportunity to engage with a range of activities that facilitate the relevant skills. In particular, how to interrogate evidence, participate in reasoned arguments and take informed actions.
Bushey Meads espouses the principles of democracy through the election of student parliament members and in the day to day activities by our CDC's. The school is run in line with a coherent range of internal policies that provide a clear rule of law which is shared with everyone through our Code of Conduct. Similarly, supporting Individual Liberty we have our Equality and Diversity Policy. A policy that is regularly reviewed for both legal and moral reasons. It aims to ensure that no member of the direct school community is discriminated against. Mutual respect and tolerance are at the heart of the school motto 'Mind to be Kind' creating a safe environment through its anti bullying message. Further examples are the faith rooms which we offer and our safeguarding measures. Finally, in relation to embracing freedom of expression we work alongside a range of external visitors and interact with lesson resources to ensure that while students have the opportunity to reach reasoned judgements on topics within the law these are carefully crafted and checked to ensure they do not go against our culture for being a safe and supportive learning environment.
The RSE curriculum is therefore not only based on knowledge but is recognised through the organisation of the school. In turn developing lifelong skills in our students.