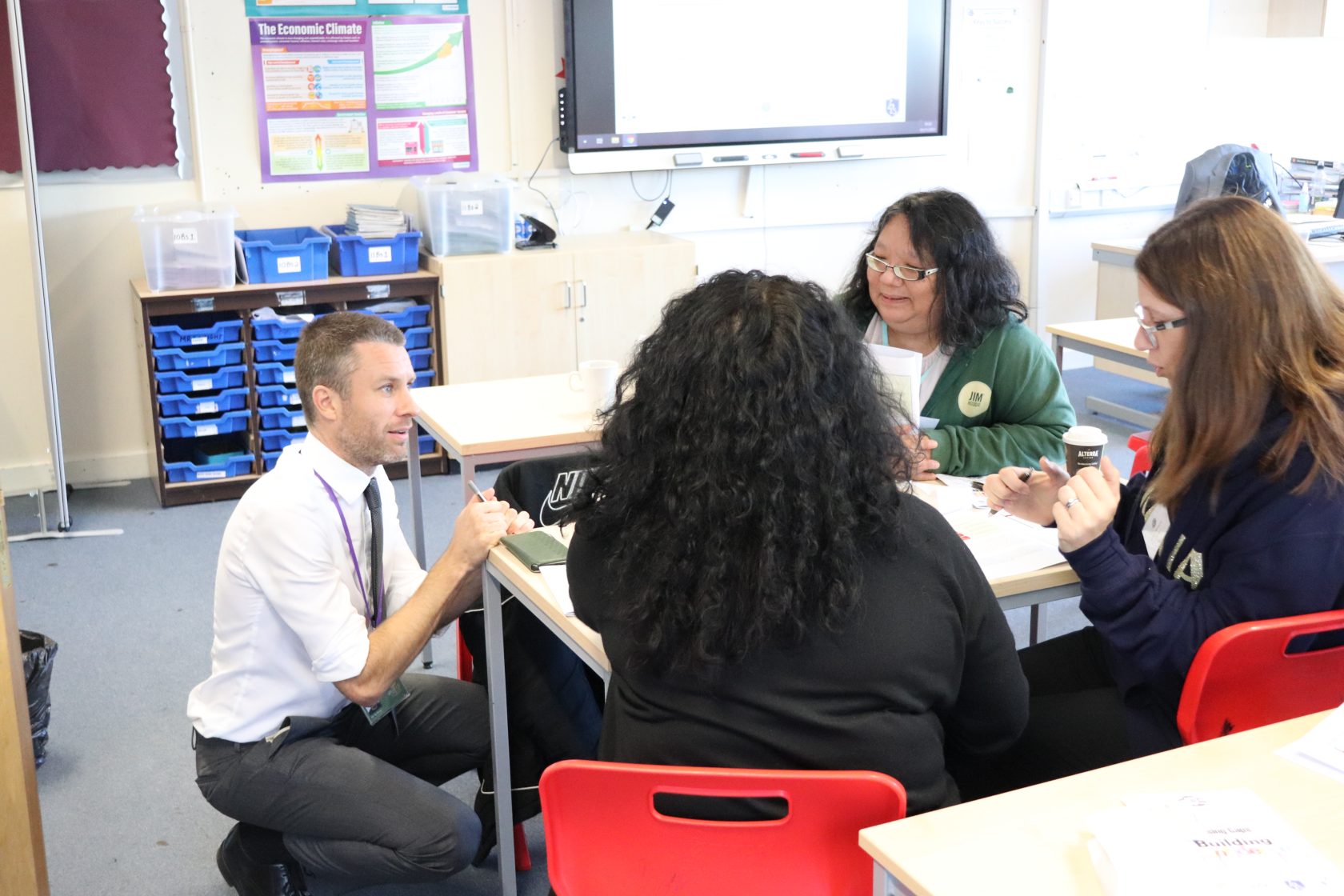 BSJT Staff Conference – November 2021
---
BSJT Staff Conference – November 2021
On 1st November 2021, the Bushey St James Trust held a Staff Conference for all teaching and associate staff. There were a range of workshops and we were encouraged to investigate different teaching strategies, with the aim of improving students' learning and hopefully creating more successful, independent thinkers within the school.
Our guest speaker for the day was David Didau, an accomplished author and former educator. He stated that the current education system widens the gap between students from affluent society and the socio-economic disadvantaged students. Reflecting upon what he said, I couldn't agree more. In my 20 years of teaching, I have seen the most underprivileged students underachieving and in times when I have surveyed my students' data (records of classwork, homework submission, and exam records) the underprivileged students are most likely to submit less homework and get lower scores which sees them failing to meet their target level.
The workshops were designed to equip teaching staff to close this gap, to ensure we are not just stretching the gifted students in our daily teaching but making an effort to help those underprivileged students. I chose to attend the "Understanding pupil motivation" workshop led by Nick Gray, Advanced Lead Teacher at BMS and the "Growth mindset" workshop led by Tracey Greenwood of Falconer School. I chose these workshops in particular because I want to motivate the socio-economic disadvantaged students in my teaching. I am happy to have attended both sessions and I have gained much knowledge and inspiration from both of them.
Nick Gray highlighted the importance of teaching students in such a way that they feel supported and valued, in doing so students may rise to the challenge and are not worried about taking risks and make mistakes in learning. This will boost our students' confidence and set them in good stead for the future.
Tracey Greenwood encouraged teaching staff to be mindful of our learning environment so that students gradually adopt a positive attitude and believe everyone can learn through hardship, taking risks and challenges.
Reflecting on what I learnt from the conference, how could I overcome challenges faced in order to close the gap? What are my next steps? I think I am going to improve my teaching resources for better scaffolding and support the students. I will implement a more rigorous self-assessment and self-reflecting system that requires purple pen response for my students. I will encourage them to become more autonomous in their learning. I have recently used the online mini whiteboard to collect answers from the whole class, this allows me to stretch and challenge students by asking short questions, giving students instant verbal feedback from me. Most importantly, I will endeavour to be inclusive in my formative assessment method, not just letting the high achievers raise their hand to answer questions, everyone in the class is and will be involved.
Thank you to all the staff involved in organising and delivering the workshops. Let us try our best to encourage our BMS students to be independent thinkers. Let's close the gap, build their confidence and then the impossible will become possible!