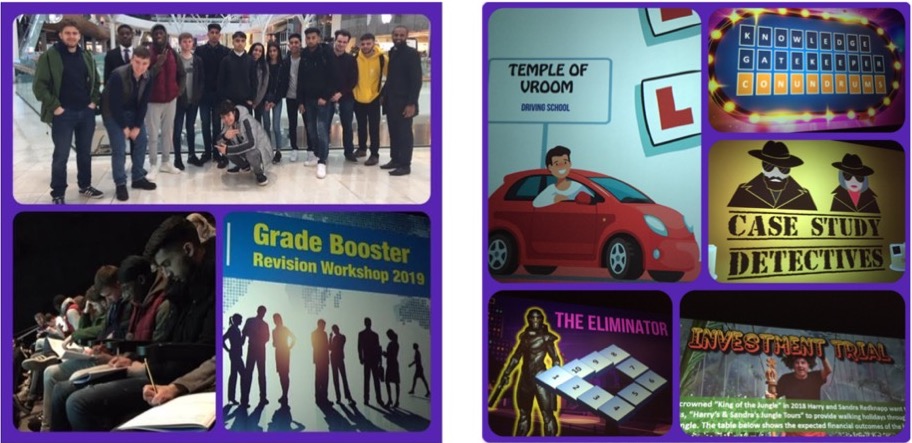 Business Studies & Economics
---
Business Studies & Economics
A Level Business Studies & Economics Grade Booster Revision Workshop 2019
"On the 2nd of April 2019 the Year 13 A Level business studies students went to Shepherds Bush, Westfield Shopping Centre to take part in a Tutor2u business studies workshop.  In this workshop, we learnt a wide range of exam techniques and study tips helping us about how to answer each type of question that will be given to us in our A Level papers, along with interactive revision games to help us with quick knowledge recall. This was beneficial in providing helpful resources such as a printed booklet of the specification, formulas and models". – Maya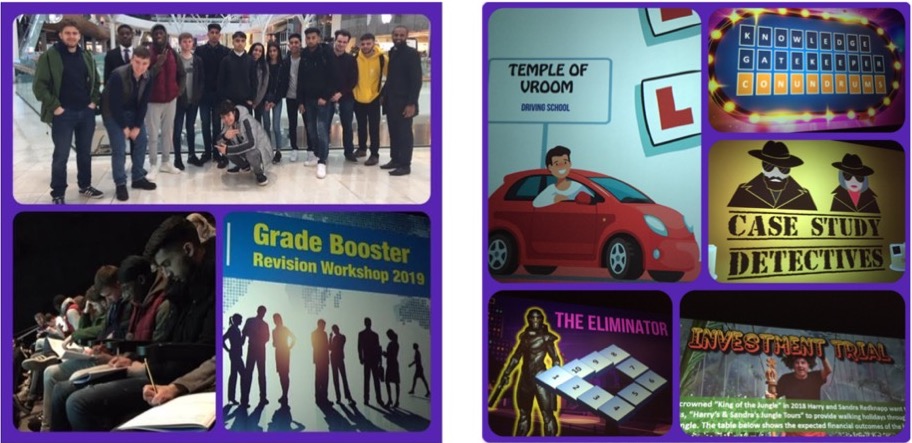 Comments from A Level business studies students:
'Beneficial' – Henal
'
Beneficial.  Extra motivation before exams
' – Maya
'Outstanding performance by Jim. Helped with exam technique' – Humza
'Exciting and engaging' – Chris
'Fun & engaging' – George
'Interesting and informative' – Curtis
'A powerful and useful workbook' – Jakub
"We gained a lot from the economics workshop. The four sessions – each focused on a particular area of economics – provided in depth advice and discussion on how we should look to structure our responses using our application, analysis and evaluation skills to build our essays. At the end of the day, we had the pleasure of speaking to Geoff Riley – the voice behind the great Tutor2u videos that we know and love! More than ever before, we have been inspired to take on next month's exams with everything we've got, and achieve Bushey Meads's best ever economics results!" – Leon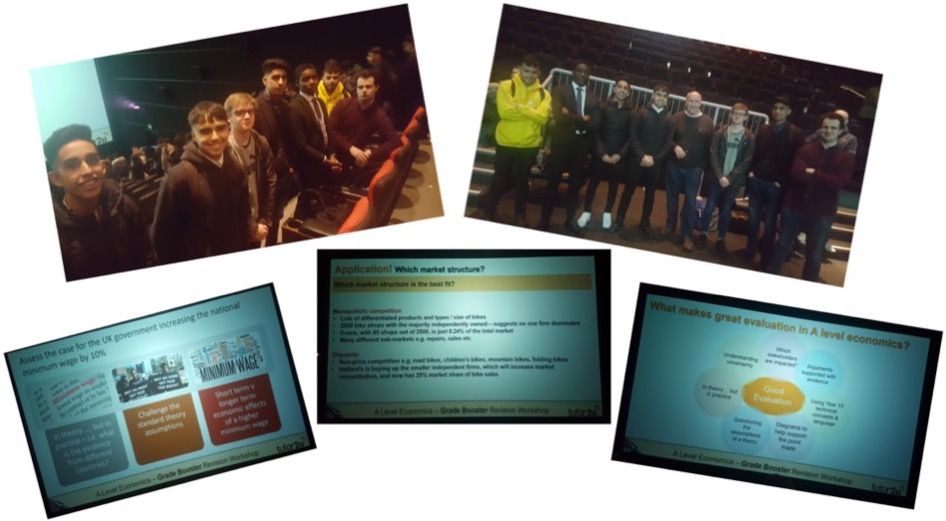 Young Enterprise's Tenner Challenge 2019
Our budding Year 10 Business students have creatively used their entrepreneurial spirit and ideas to market their products effectively, trading from 25 – 29 March 2019.  Well done to all students for making such an outstanding effort!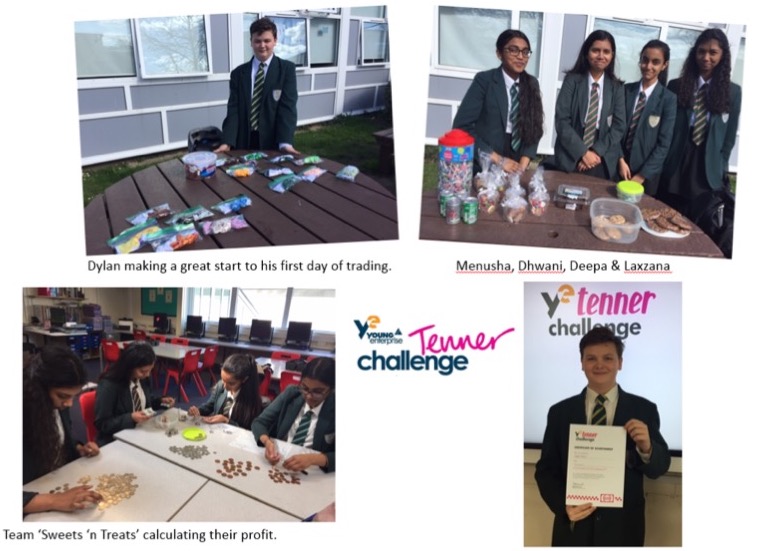 More Able Week 2019
The Business Studies & Economics Department was a buzz with More Able students leading and presenting more able activities.  Activities included:
* students sharing good practice regarding previous week's activities using examples of excellent responses as exemplars
* students assisting with PPE feedback regarding good practice, exam technique / strategy and top tips ahead of final exams
* students working as 'Study Buddies' as Year 11 plan their final revision activities. Leading on selected topics.
A positive and engaging atmosphere in all areas of the department.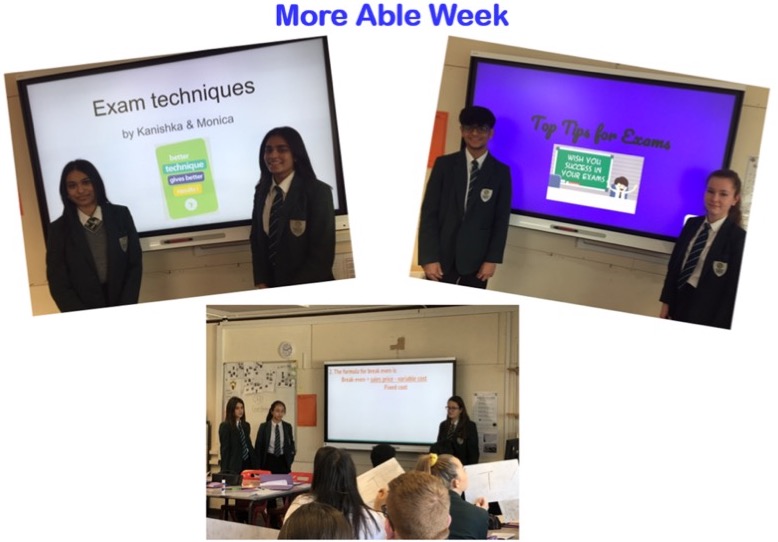 Easter Egg Challenge 2019  
Year 10 Business students finished the term using their innovation, creativity and team working skills to design and price a product. The Easter Egg Challenge was won by Calum, Tye and Deepa with the 'Whack a Box' and Dhruvet and Hafsah with the 'Dragon Egg'. The Box Challenge was won by Jesse Brown's and George Rowe's teams.  Students had one lesson to complete their product and 30 seconds to sell it to the judging panel. Sticking with the Easter theme -chocolates for the winners!  Mrs Lewis and Mrs O'Leary continue to be amazed by the entrepreneurial skills of our Year 10 students.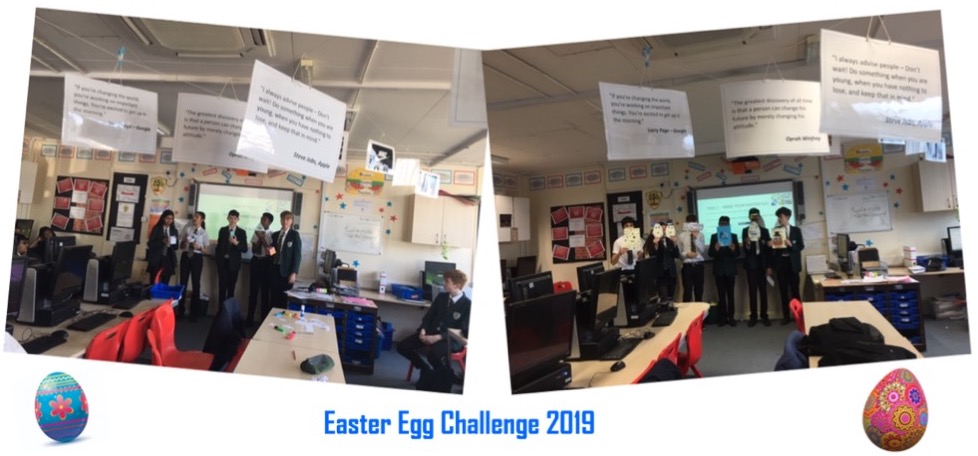 The Business Studies & Economics department have enjoyed the challenges and opportunities that this half term has brought.  Thank you for all your hard work Ms Lewis, Mr Jesani, all students and welcome back Mrs Hayward.