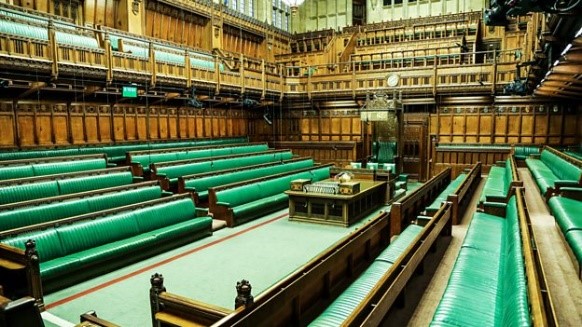 Politics in COVID-19
---
The recent pandemic has shown very clearly how political decisions taken by Government Ministers dominate our everyday experience and lives. It has also highlighted some interesting unresolved political issues and upcoming political events.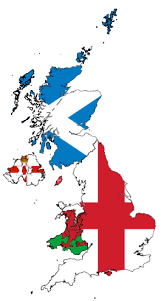 Devolution
From 1998 different parts of the United Kingdom have given different devolved powers by Parliament. Devolution is the ability to govern and make decisions in Scotland, Wales and Northern Ireland separate from Westminster Parliament. Each of these regions has been given different levels of power and their own government, with the Scottish Parliament having the most, and Stormont, the Northern Ireland Assembly, having the least powers. England has no devolved power as it remains governed directly by Parliament.
This explains the reason why there are so many, different and contradictory regulations for coming out of lockdown in the different parts of the UK. The Prime Minister and Government simply do not have the power to tell Scottish, Welsh and Northern Ireland Governments what to do regarding public health, as these are devolved powers. Going into lockdown all parts of the UK agreed to follow the same policy as it was a national crisis.
However, coming out of lockdown has shown very different political decisions about what is allowed in England, Scotland, Wales and Northern Ireland. This can be seen with schools in Scotland remaining closed until August while there has been limited reopening in England this week.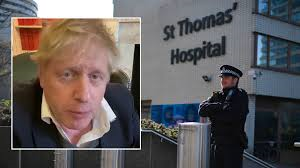 Who decides what to do when the Prime Minister is ill?
In April, Boris Johnson was admitted to hospital and spent 7 days in intensive care. This raised some serious constitutional issues, as with the Prime Minister unable to work, who technically was in charge? The UK does not have a single written Constitution explaining the process unlike America where the 25th Amendment states the Vice President automatically assumes full responsibilities of the President if they are unable to perform their duties, resign or have died. The last time this took place was 2007 when Vice President Dick Cheney took over temporarily while President George W Bush had an operation.
But in the UK there is no formal arrangement to replace a sitting Prime Minister who is unable to complete their duties – it is up to the PM to decide. But what would happen if the PM was so ill they could not express a view? Replacing a PM usually comes from resignation, losing a vote of no confidence in Parliament or election. If there is a resignation the party in power elects a new leader and they become the next leader – as with Tereasa May after David Cameron resigned. However, a leadership election would have last several weeks and would have been impossible during lockdown. Boris Johnson did recover, and this did not become a serious political issue. But it raises the debate about whether the UK should have a formal Constitution making the process clearer.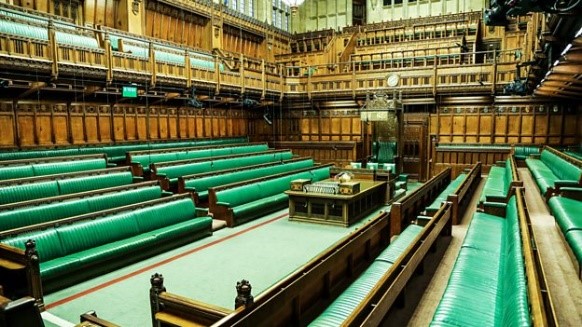 Parliament in Lockdown
The Government was able to pass a rapid series of laws implementing lockdown thanks to their majority. Parliament's role is to scrutinise legislation and hold the Government to account, but the speed required to pass emergency legislation made this almost impossible. Some have expressed political concern about the extent of powers given by the emergency legislation, and also the lack of serious debate of recent Government actions – such as the trade negotiations with the EU or how t he massive COVID borrowing will be funded.
As with the rest of us, Parliament has been forced to adopt new ways of working. Emergency procedures were adopted to allow the potential for electronic voting and online scrutiny – ideas that have been resisted for many years. However, as lockdown restrictions are reduced it has been announced that electronic or digital proceedings will not be used for voting and MPs must physically vote in Parliament (mindful of social distancing rules). This has caused an outcry as it potentially prevents those MPs who are vulnerable, shielding or are outside London during lockdown, from voting and so could distort our democratic representation in Parliament. The case for further reform of Parliament to make it more modern is again being enthusiastically discussed.
Accountability
There have been several resignations due to breaking lockdown restrictions, including the Government scientific advisor Neil Ferguson, and the Scotland's Chief Medical Officer. Conservative Junior Minister Douglas Ross PM resigned in protest at Dominic Cummins not being sacked for his lockdown journey, while Rosie Duffield a Labour shadow cabinet minister, resigned for breaking lockdown rules last week.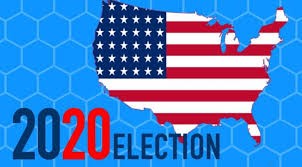 Elections
All UK elections have been suspended for a year due to the crisis, but Labour was able to announce Sir Keir Starmer as their new leader; while the Lib-Dems have yet to hold their leadership election. In the US, the Primaries – where the Republican and Democrat Parties select their Presidential candidate, were suspended with campaigning shifting online. Constitutionally, the US Presidential election must be held on the Tuesday 3rd November 2020. As lockdown restrictions are lifted and the Democrats announce their Presidential candidate at the end of August, the US election will be eagerly watched as it has such global significance.
Still lots of Politics happening in Lockdown!