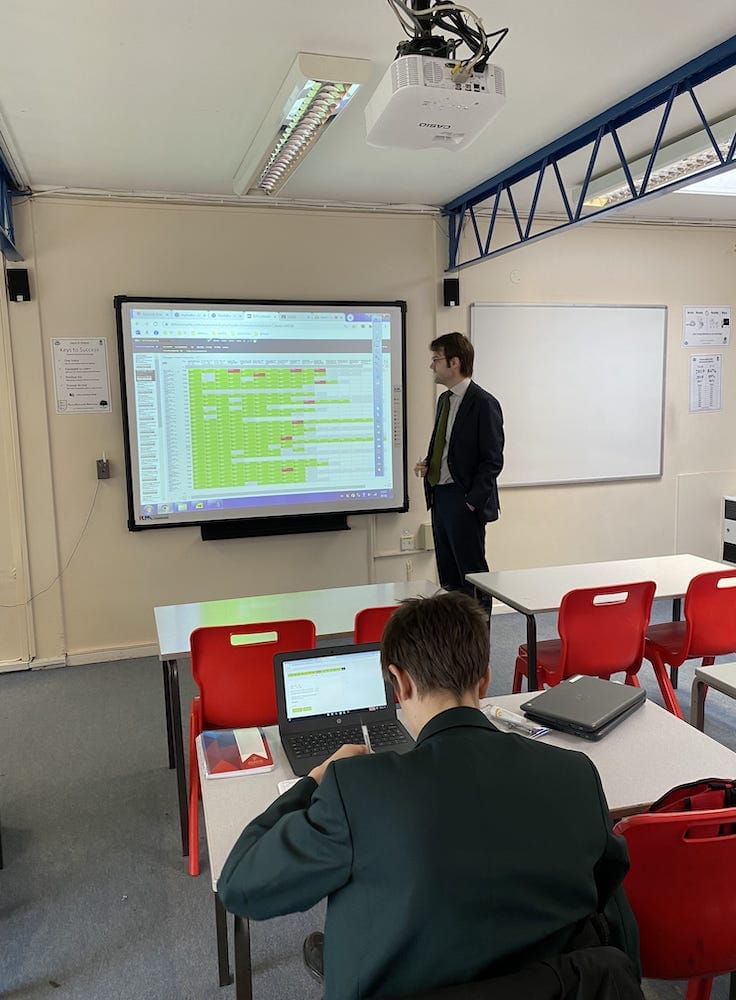 A Snapshot of Superb Hybrid Learning
---
A Snapshot of Superb Hybrid Learning
It was inspiring to walk through our learning community on Tuesday afternoon and see how well students and staff had adapted to our model of hybrid learning. All staff were working hard to engage all students, whether they were connecting in remotely from home or attending school to experience face to face teaching.
Student numbers have risen since January 4th, but are understandably significantly reduced. With 90% of our students quite rightly working from home it creates an even safer school environment here at Bushey Meads. It makes physical distancing even easier, but also enables children of our critical workers and those who are more vulnerable to experience small group and in some cases 1:1 tuition to boost their learning.
The teachers have adapted incredibly well to be able to effectively teach, engage, track achievement and assess work in both the school and home setting and, from the many hugely positive comments and feedback from parents, it is working well.
Pictured here are Mr Cox's Year 11 English lesson, Head of Music Mr Gray's Year 10 GCSE lesson, Head of Faculty for PE & Health Mr Cartledge's Sports Studies class and live lesson Maths Champion Mr Kasza with his top set mathematicians, demonstrating their high engagement through his extremely visual tracking document shown on the interactive whiteboard for all to see.
Our culture of sharing best practice is now focussing on upskilling staff in this new landscape we find ourselves in and Mr Kasza was one of those champions of live lessons who has been asked to share his best practice in a faculty meeting.
With all the excellent work going on to support all learners I would strongly encourage you to ask for help if your child is not engaging as well as they might. If they are struggling to engage with the remote learning and live lessons do contact the Pastoral Leaders at Bushey Meads to enquire as to whether they might be able to join the in-person lessons in school and gain that additional support they need to catch up.