Last term, Year 9 textiles students begun a series of taster lessons in technology, to give them a well-rounded experience of all the technology areas, before they make their decisions for their GCSE options.
During the textiles taster, students learnt a new skill, silk screen printing, creating printed t-shirts, with their very own logo design featured on them!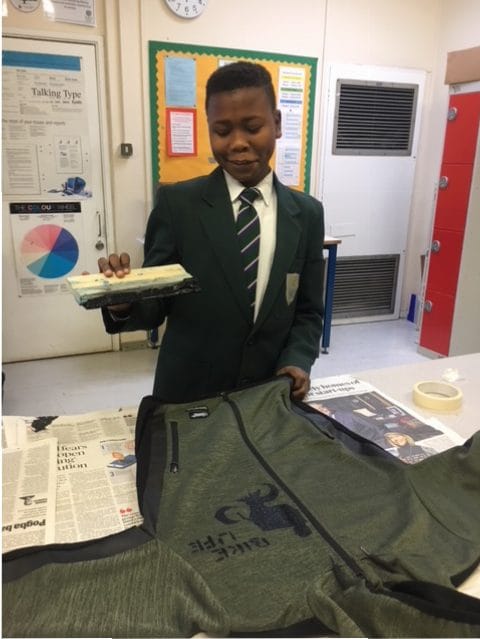 I was delighted, when Ebrihim asked me if he could have another go at it during a lunchtime so that he could personalise another garment of his own! He designed another stencil, carefully cut it out and screen printed it himself, to produce a customized hoodie!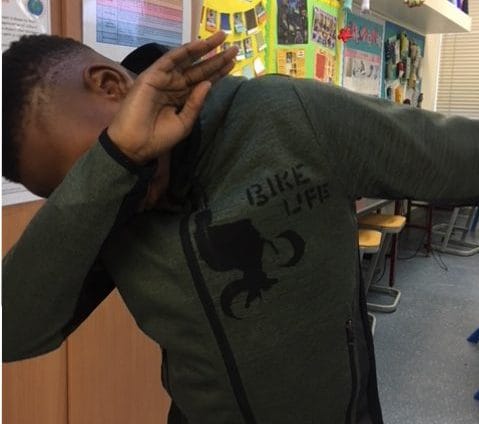 Very well done Ebrihim, we all look forward to seeing what other ideas you have in store!