45 bleary eyed year 8s left BMS in the early hours of Mon 2 July on board a coach bound for Portsmouth.  We stopped for an inpromptu McDonald's breakfast before boarding our ferry to Caen, France. The weather was glorious and spirits were high whilst students waited in quiet anticipation for their week in Normandy….
'The Normandy Trip was so much fun, from the moment we left school to the moment we got back! We left at 5:00 am from school and got to our accommodation at about 5:30 pm (French time) where we met our instructor Ophélie! She was so lovely!
After dinner, we headed to a nearby beach and played games. The next four days, we did different activities such as: rock-climbing, orienteering, archery, visiting D-Day landing beaches, a 360° cinema, the Bayeux Tapestry, a local market and Le Mont St Michel! The scenery was great! People should go on this trip because not only do you learn lots of new French vocabulary, but you also get to have lots of fun with all your friends!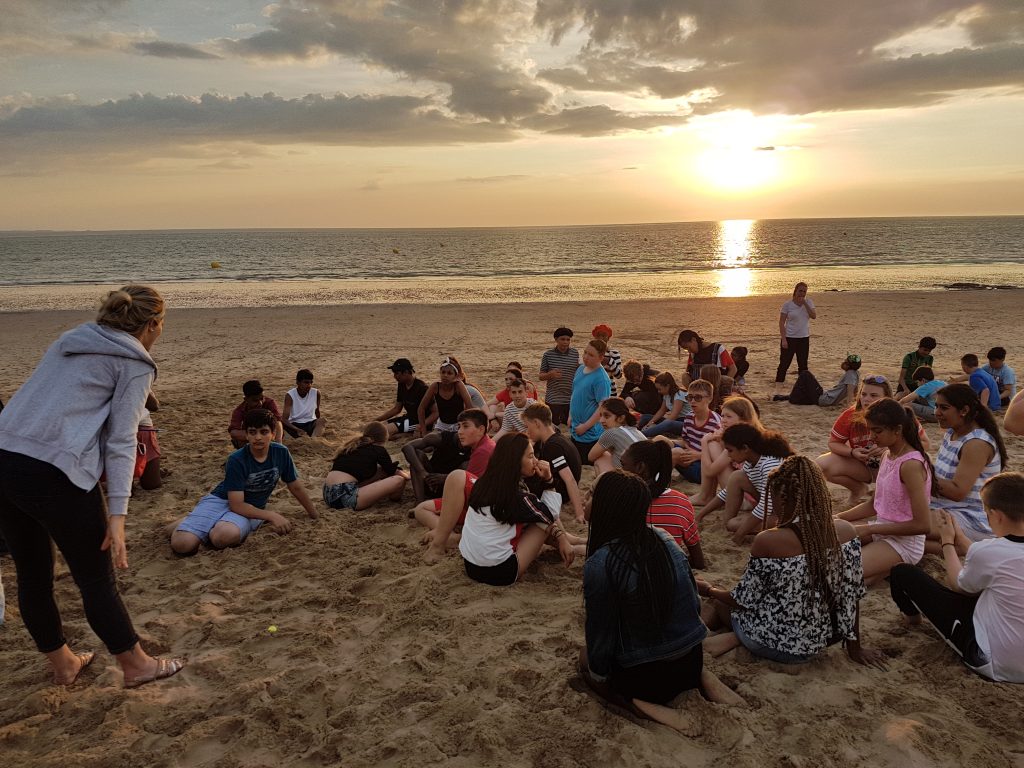 This trip has helped me learn lots of French vocabulary, but the best bit was that I picked up a French accent when speaking French! One thing that myself, Mr Lyley and Mrs Mangan were fed up of the most was the bread and we sure learnt that French people not only loved their bread but also taking their time with lunch! They spent 2 hours having lunch!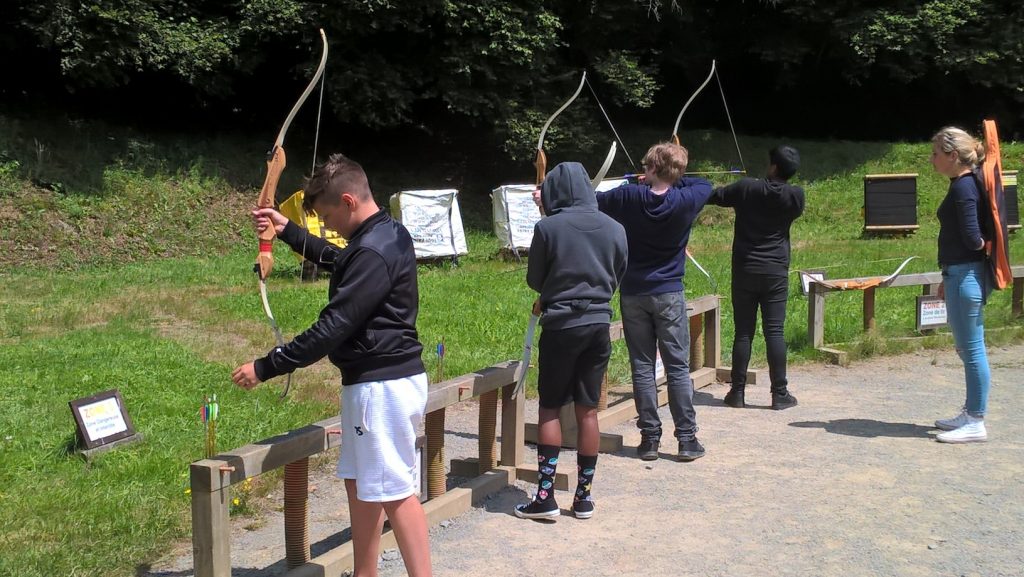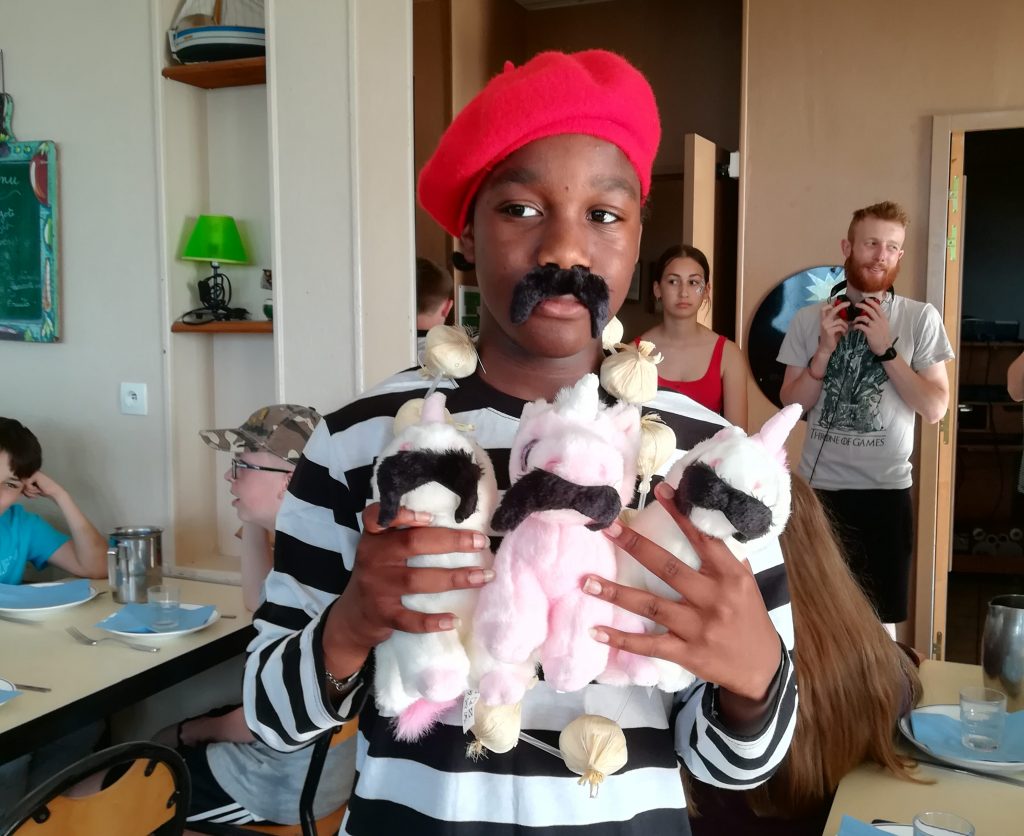 However Miss Lister, Mrs Garcia, Mrs Paddick, Mr Lyley and Mrs Mangan all kept us entertained! Overall, all these things made us laugh and for me this was a memorable experience that I thoroughly enjoyed! Once again, thank you so much for this amazing trip and if I could, I'd redo it any time!'
Vritika, Yr 8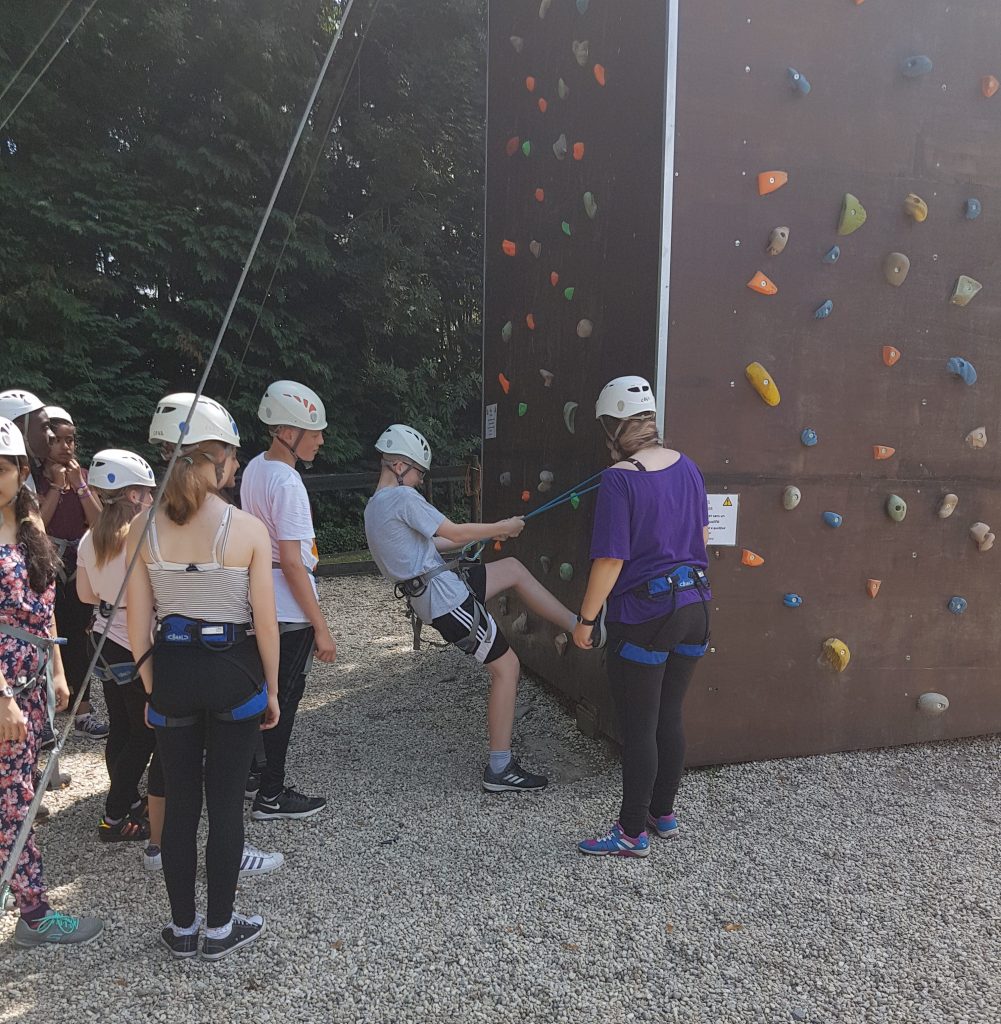 All of the students were so well-behaved (just a few reminders were required to some rooms to get some sleep) and I was so proud of them all. Lots of prizes were given out for students who had put in real effort into using their French and for those who had shown other important skills- such as the most helpful student, for trying something new or for having the tidiest room!  As well as some booby prizes for the messiest student and the most ridiculous question! My highlight of the week was watching the talent show on our last night, with amazing performances from lots of students.  It was a pleasure to share this fabulous experience with all of them. Bravo les années huit!