A Bushey Meads Parent Governor's View
---
A Bushey Meads Parent Governor's View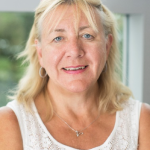 My name is Vanessa Georgiou, I work in Human Resources and have a son in Year 10.  I am part of the Teaching and Learning Committee, which is one of the sub-committees of the governing body, and felt I wanted to share with other parents some of the great work the school is doing to contribute to raising the educational achievement of our children: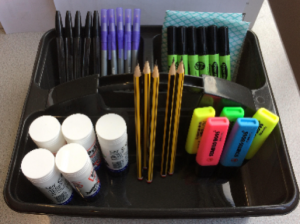 Classroom Teaching and Learning Equipment – did you know that the school has invested in "kitting out" each classroom with a stationary set that means children always have the right equipment on hand to make the most of their lessons?
Teaching and Learning Ideas Book (for teachers) – did you know that the school has created some great teaching tools to support teachers such as the Ideas Book below that reminds them of the tips and strategies they can use to develop a learning environment AND the Black Teaching and Learning Book where teachers are able to share their top teaching techniques so other teachers can benefit.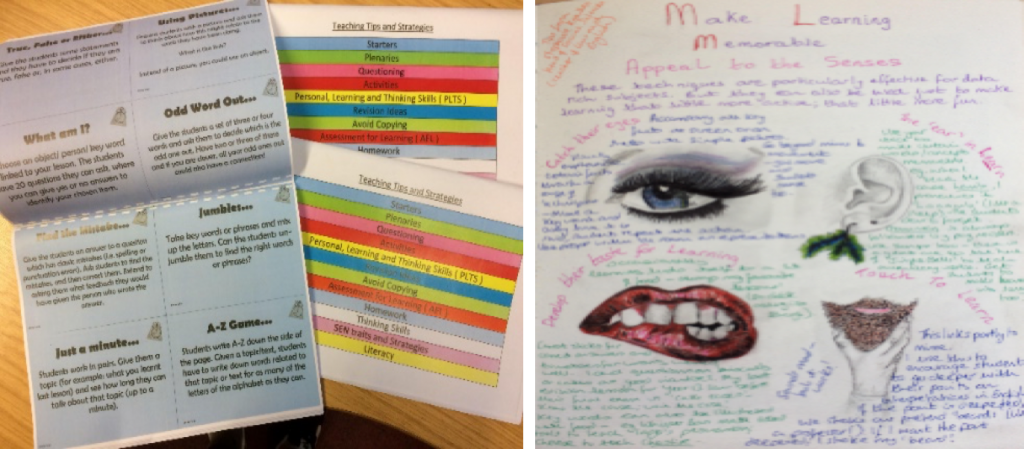 Did you know that you can find the details of all the extra-curricular club and societies offered at Bushey Meads on the school website by following this path on the school home page: STUDENTS/TRIPS & EXTENDED CURRICULUM – at the bottom of the page is a button "EXTENDED CURRICULUM" and you can find all details in there – TAKE A LOOK!
BMS ran a 'WOW Classrooms Competition' in February 2018.  Each classroom was given £50 to turn their classrooms into informative and colourful learning environments.  Friday 13th July 2018 was 'Inspiring Friday' where Senior Leadership visited every classroom in the school and selected their top 5 classrooms.  The winners received a prize.  Take a look round some of the classrooms next time you visit the school and see if you can spot the winners!