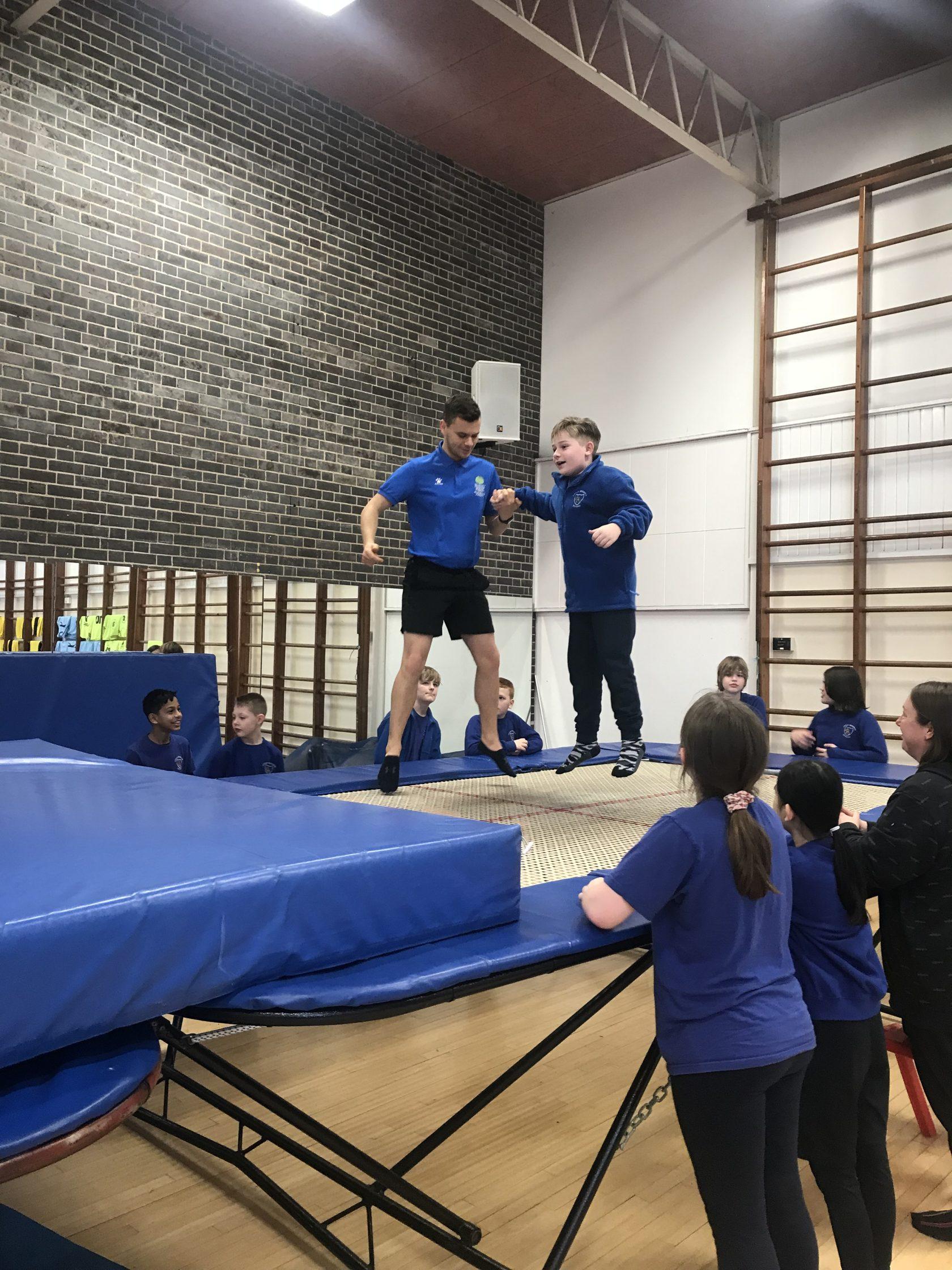 Jumping Joy with Little Reddings & Hartsbourne
---
Jumping Joy with Little Reddings &...
Back in December, we saw Year 6 students from Hartsbourne Primary School visiting BMS for a trampoline session with Mr Harris. Fast forward to this week and we also saw Year 6 students from Little Reddings visit BMS to take part in some trampolining.
In this opportunity to visit BMS students took part in an hour of trampolining and one hour of table tennis. Many students visited BMS having never been on a trampoline before and for many of them you wouldn't been able to tell. Students had an introductory session with Mr Harris on the trampolines where we looked at basic skills, such as jumping and stopping correctly, different shapes and finally twists in the air. Many students worked at their own level, implementing skills that they felt comfortable doing.
This opportunity gave the students the chance to once again experience life in a secondary school. They worked with Year 10 students on work experience whilst doing table tennis and it was a great experience for all involved.
Hopefully we can come back another time and get involved in different sports. Well done to all involved.