Over the past year a group of Bushey Meads students have attended Oaklands College each week as part of their work related learning programme. The course finished mid-term so I was asked by the head of department Mrs Mclldowie if I knew of somewhere we could take the students for the remainder of the term.
This September the students will be starting an exciting new course at Aldenham Country Park, so it was agreed that the students could visit for the remainder of the term to become familiar with the surroundings.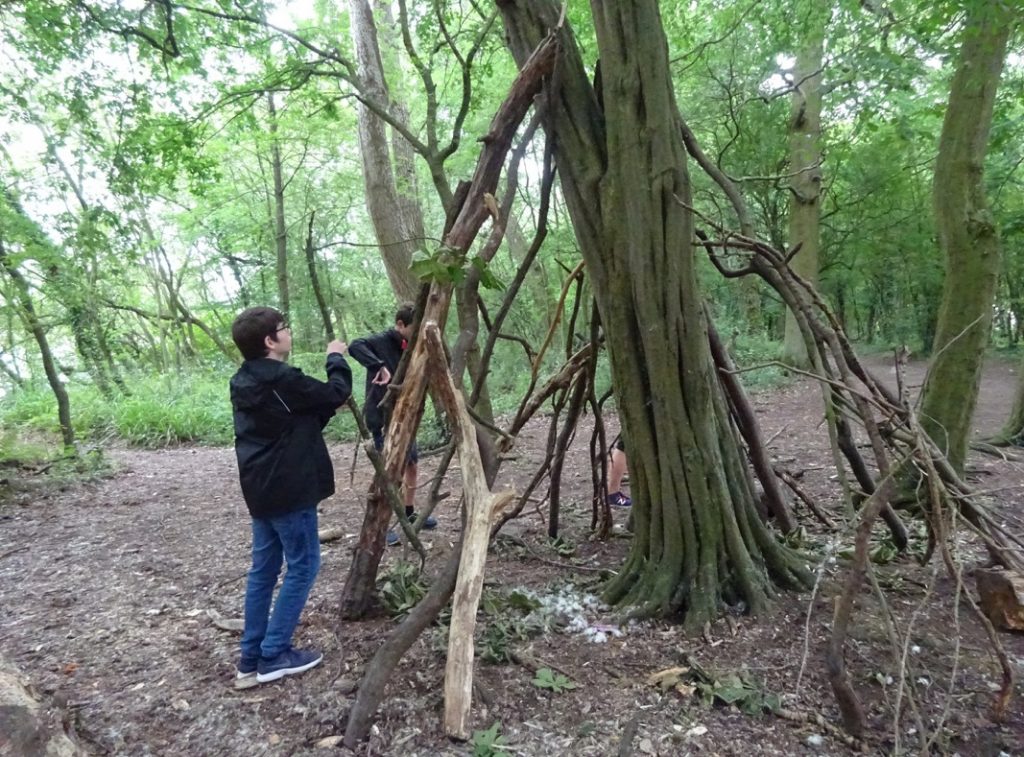 Aldenham Country Park is a 175-acre parkland and woodland focusing on not-for-profit farming, food, rural care and education. It is home to turkeys, ducks, chickens, guinea fowl, donkeys, ponies, alpacas, geese, rabbits, ferrets, guinea pigs, goats, sheep, pigs and cattle!
Aldenham Country Park believes strongly in the conservation of our wildlife habitats and maintaining the biodiversity that they hold. In 2012 they created the Heritage Orchard where they planted 90 cherry, apple and pear trees. The purpose of planting this orchard is to educate the community about preserving land and food. Over 1000 crocuses were planted and bee colonies introduced with the intention of making honey, but more importantly the aim is to conserve the flowering plants within the park by encouraging their pollination.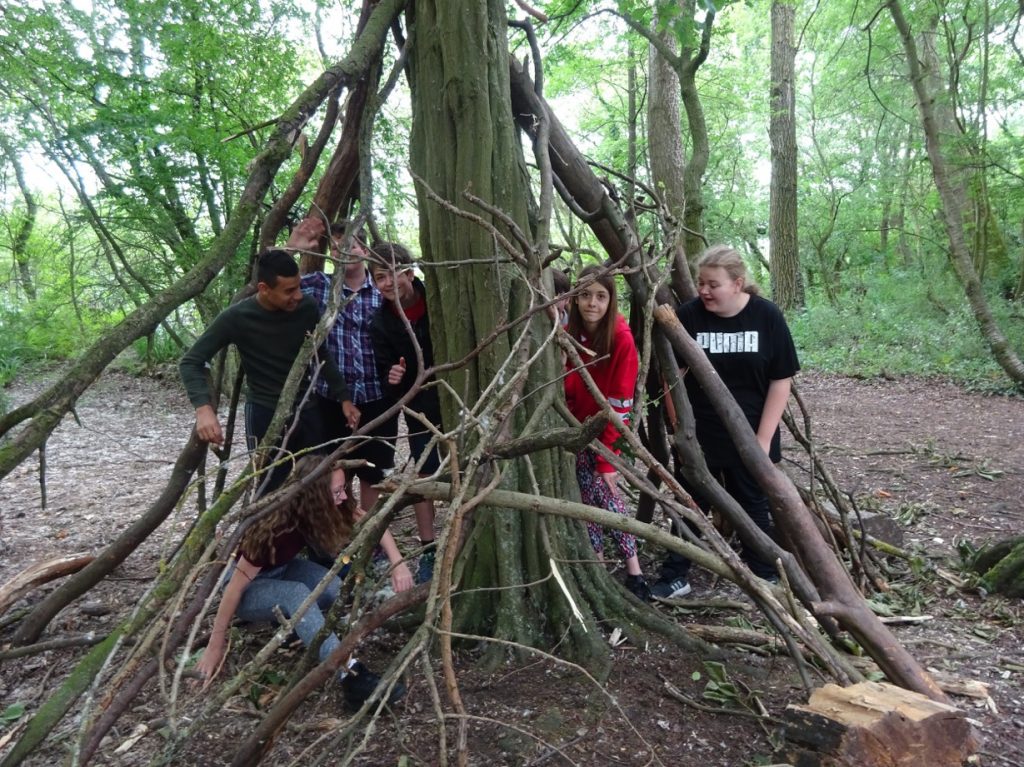 During our first visit we followed the nature trail around the 55 acre reservoir looking at all the different species of flora and fauna that Aldenham Park has to offer. Here you may see over 20 different species of trees, including the English Oak, Ash, Silver Birch, Poplars, Elder, Scots pine, Hornbeam, Horse Chestnut, Yew, Willows and even some Wild Cherry. While we walked around the reservoir our students loved seeing all the ducks, Canada geese and swans, including all their young.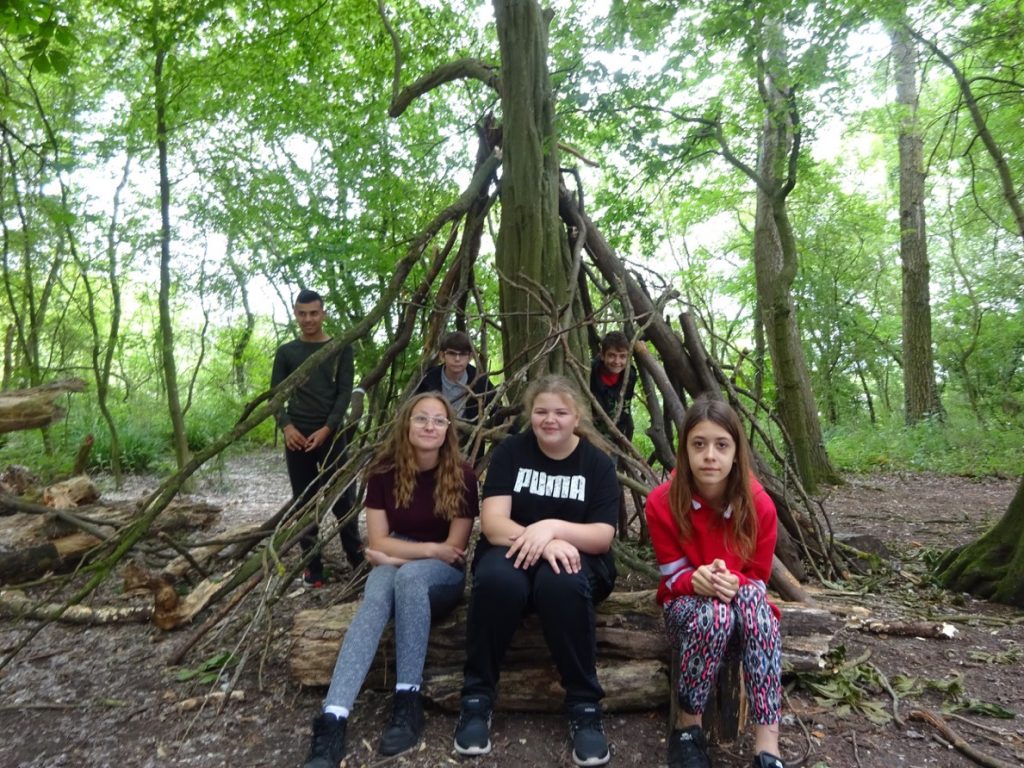 On our second visit I thought it would be a perfect opportunity for some outdoor education in the form of shelter building. I found an old survival book that had belonged to my children and after a short discussion on shelters and the countryside code, I left the students to build what they thought would work best. They showed great teamwork collecting fallen branches from around the area to construct their camp and the end result was quite magical when I saw how proud they looked.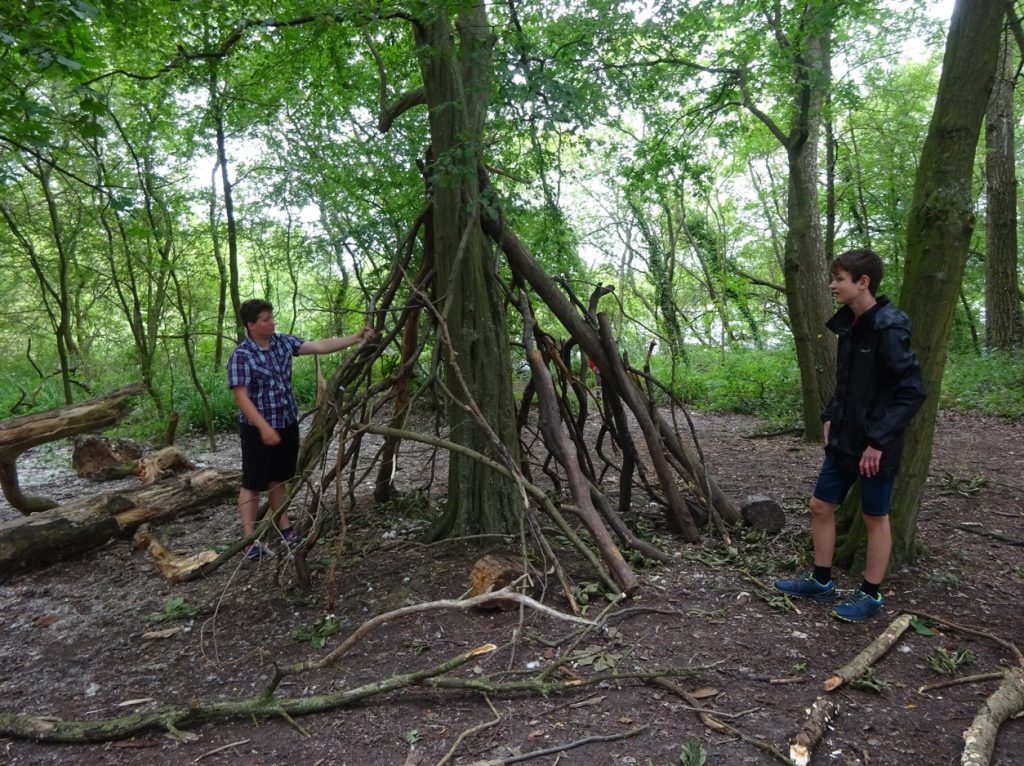 On our last visit we gave the students the choice of what they wanted to do. They chose to walk around the lake again but they also wanted to visit 100 Aker Wood, the home of Winnie the Pooh and his friends. I didn't think they would be interested in this at their age, but the students were keen to reminisce the stories they remember from their childhood. They checked out the characters homes and enjoyed having their photos taken next to them. We visited Pooh Bridge and tried to play "Pooh Sticks" even though the stream was hardly running, but they still enjoyed it.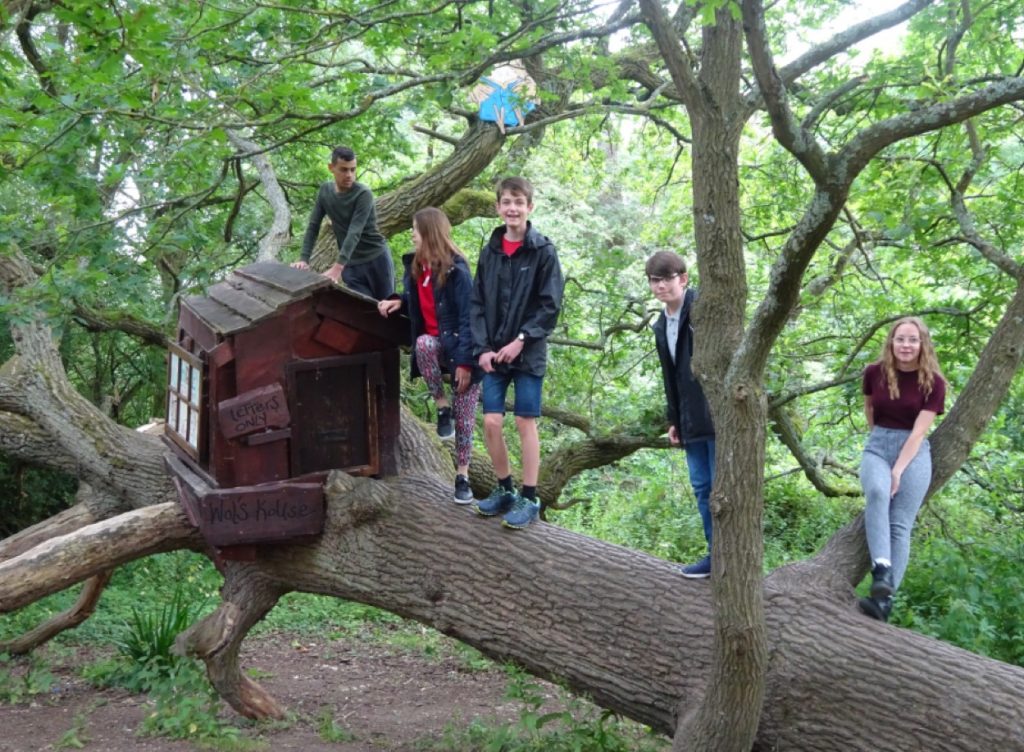 Our students had a lovely time and are now looking forward to starting their new course this September where they will be working with all the farm animals.
Loving the outdoors and nature as I do, I am keen to pass on my enthusiasm to our students and I can't wait to start work with them. Hopefully, it will become a lifelong interest for them too.