I wasn't going to write this article as I didn't want to give the whereabouts of the location. But as the circumstances have now changed, I thought it was too magical not to.
A few weeks ago while a few students were playing on some bales of straw they accidentally disturbed a hedgehog which must have been getting ready to go into hibernation.
Our students were so excited as they called me over. I later found out that some of them had never seen a hedgehog before!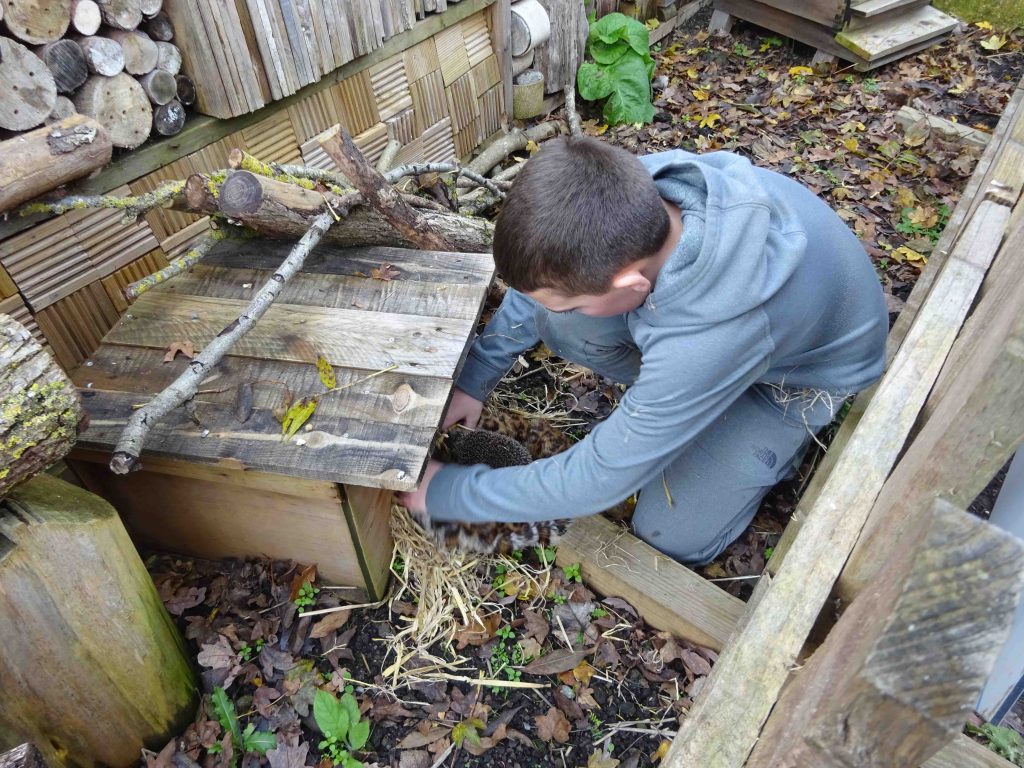 When I was younger we remembered seeing hedgehogs quite often but over the years they have declined for various reasons. It is estimated that the number of hedgehogs in the UK has dropped from 30 million in the 1950s to less than one million, and are continuing to decline in the UK.
When the initial excitement was over, Toni our teacher said we should take it to the bug hotel which they have on the site. At the bottom they have a small box which hedgehogs could use. Because we had disturbed the hedgehog, we wanted to make sure we made it as comfortable as possible in its new home. Mitchell gently carried the hedgehog over to its new home and added some fresh straw to make it comfortable.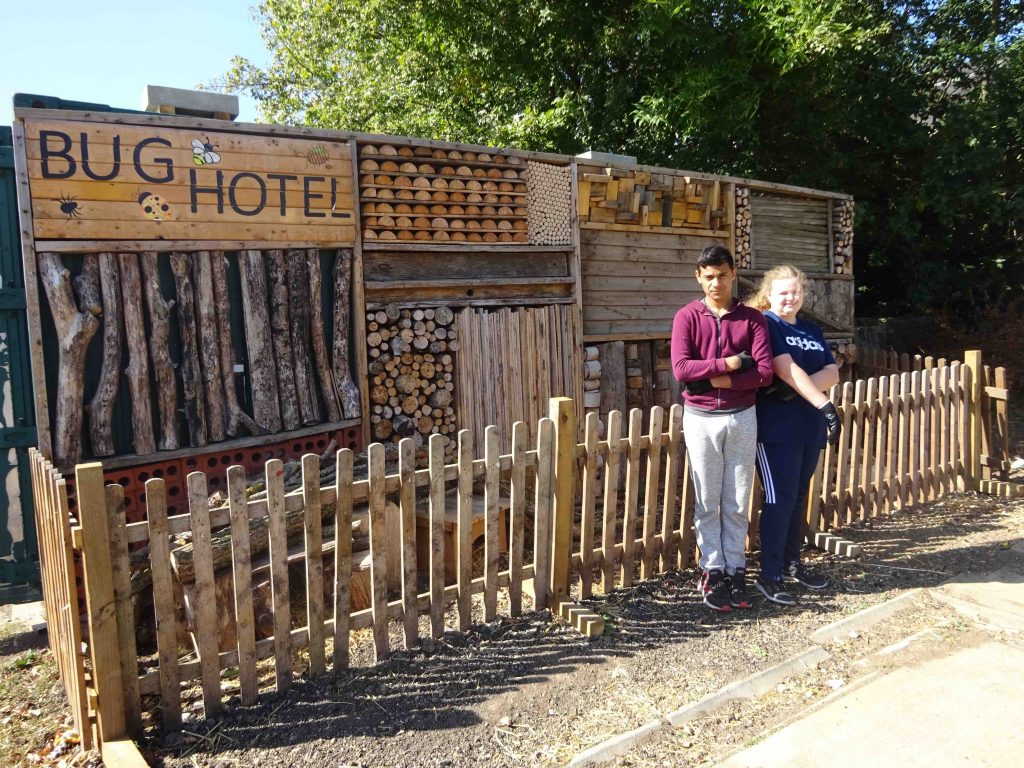 However, when we returned the following week we were informed that Aldenham Park had contacted an expert for advice and had decided to move the hedgehog as it might not survive the winter. A local organisation collected it from the park and are now taking care of it over the winter. It will be released back in the park next spring.
We found out a few facts about hedgehogs:
Their diet consists of worms, beetles, slugs, caterpillars, millipedes and earwigs. But they will also eat meaty cat or dog food provided by people too. They are nocturnal which means they are active at night. They have young which emerge from the end of June which are called Hoglets.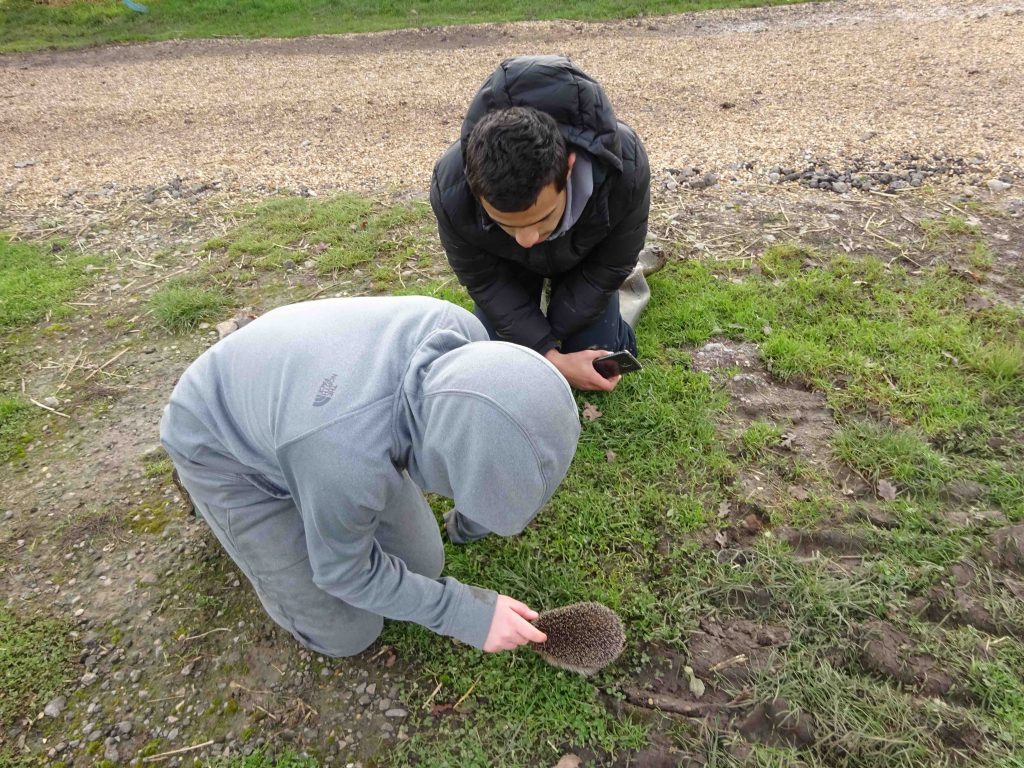 How you can help
By leaving a small hole in your garden fences and walls allows hedgehogs to move more easily when looking for food or mates.