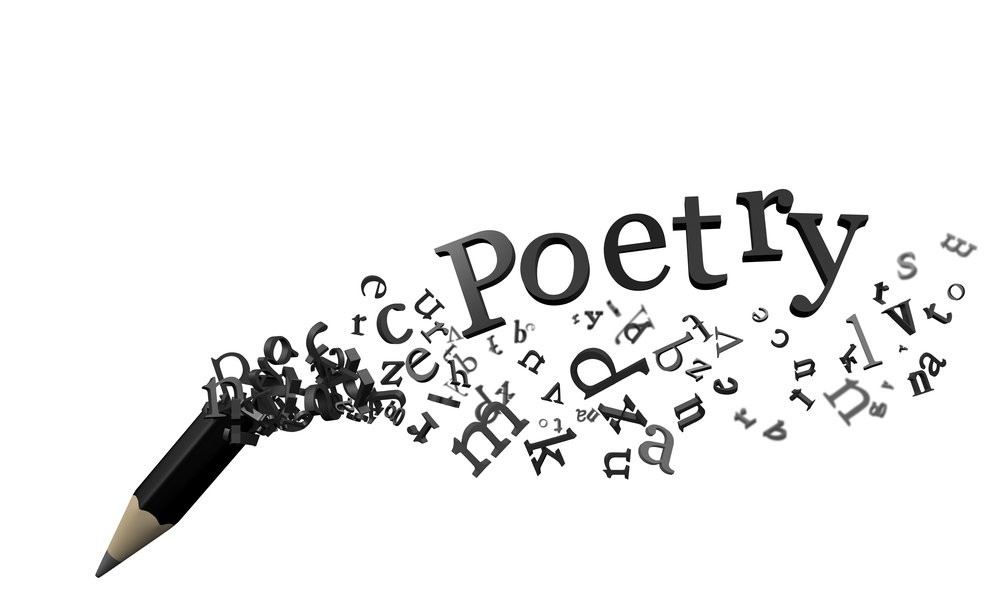 Lockdown Poetry Competition Winners!
---
Lockdown Poetry Competition Winners!
Last month, the English Faculty launched a themed Lockdown Poetry Competition. Mr Johnson and Miss Stanton set students the challenge to compose and submit a poem about an aspect of life under lockdown or one that conveys a message to us all. The entries submitted were exceptional. Not only have students experimented with a range of creative ideas, they have also expressed their thoughts and feelings through a variety of language techniques creating very thought-provoking poetry. Our final winners will each receive a certificate and prize in the post.
Each poem was shortlisted and sent to all the English teachers within the Faculty who selected the winners. It was a tough decision to make!
Below are the final results of the competition:
1st Place: Beau Waddell 9 Beech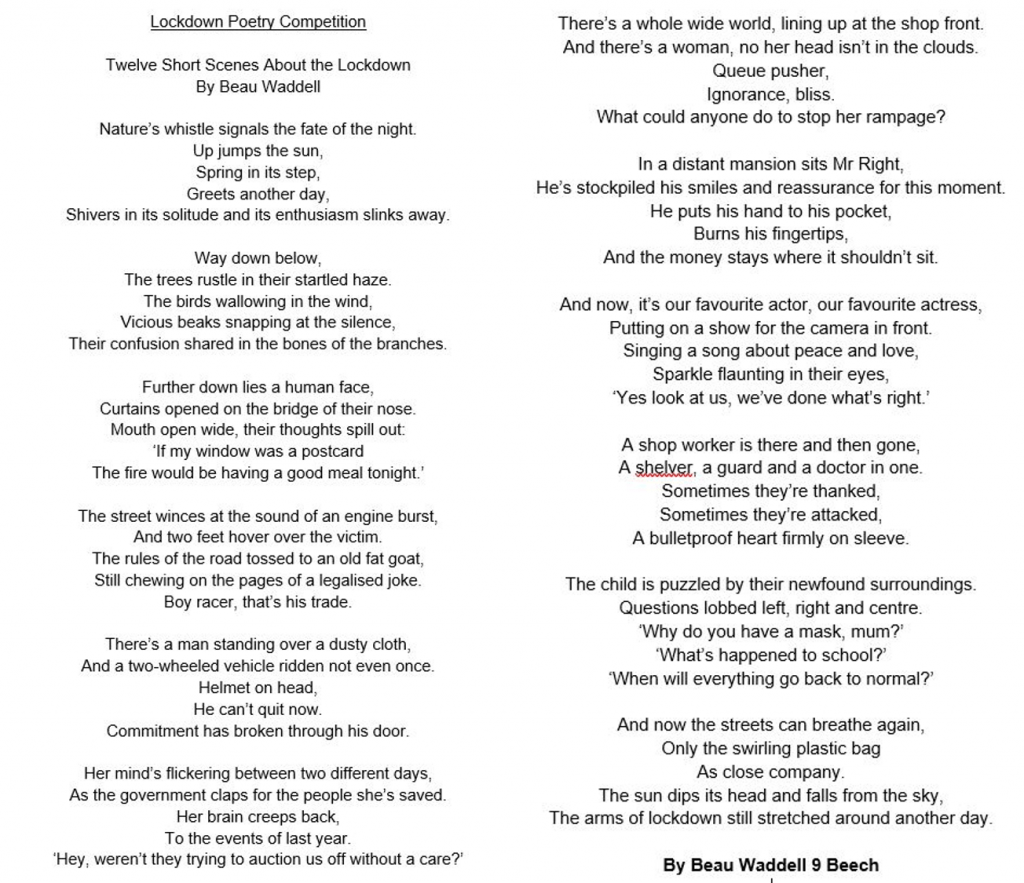 2nd Place: Jhanavi Jennison 10 Oak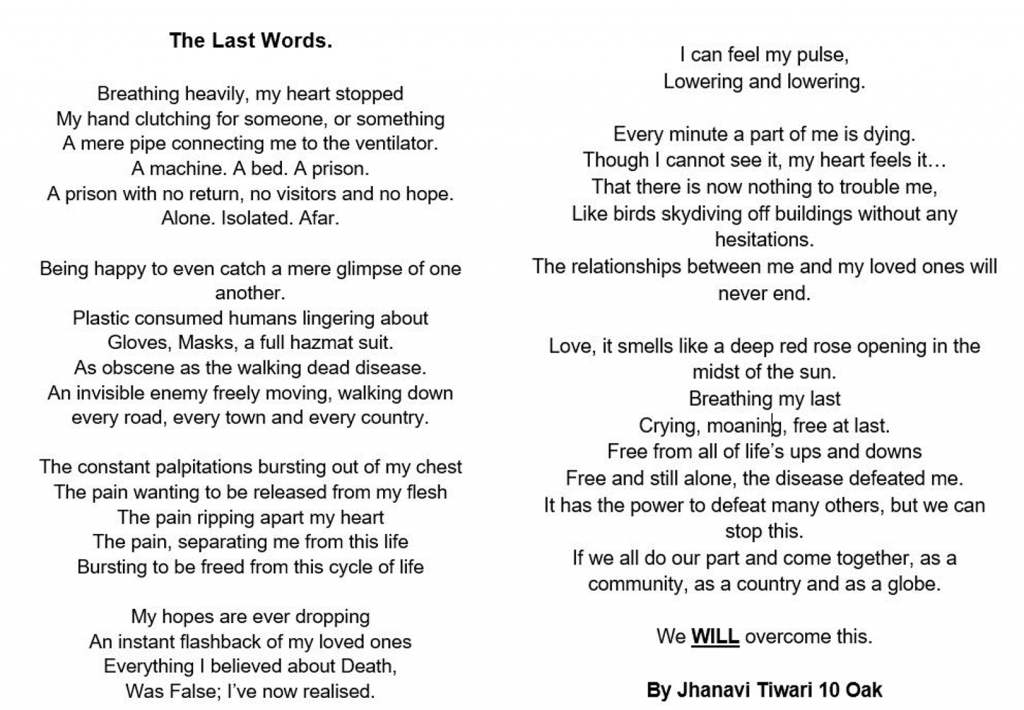 3rd Place: Archie Coffer 7 Elm – To view Archie's poem please click here.
4th Place: Marie Hofer Tillyer 13 Oak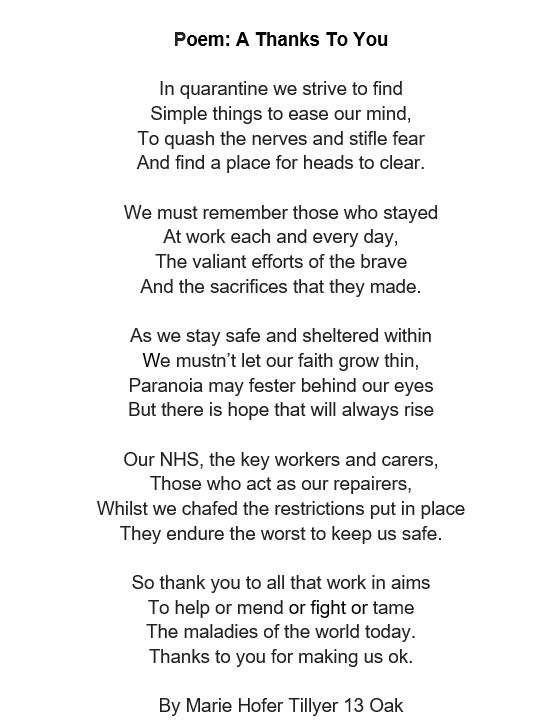 5th Place: Jaeger Jennison 7 Oak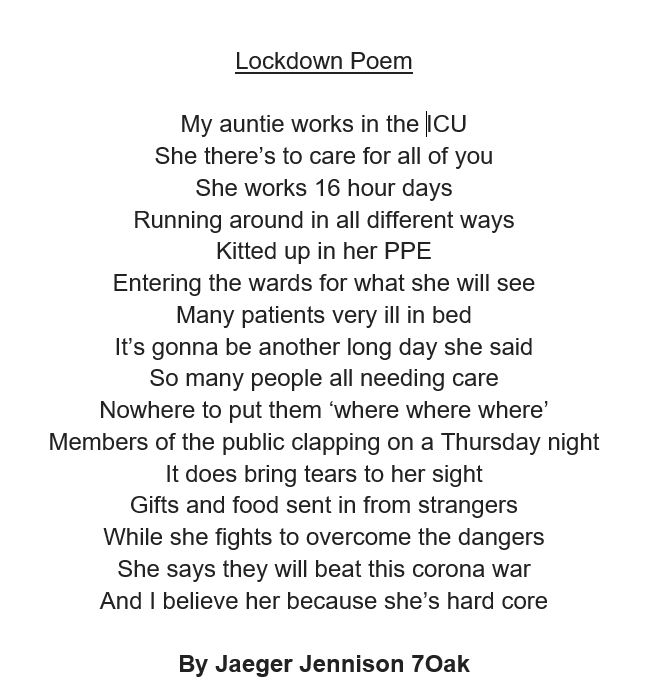 Huge congratulations to our winners and well done to every student who submitted an entry. This competition certainly has highlighted a large number of very talented writers in our school.