English Faculty Recommended Reads
---
English Faculty Recommended Reads
As many people find themselves looking for inspiration about what to do during extended periods at home, what better than read the books you've had on your list forever… If you already have a pile of novels ready, or your Kindle full of titles and fully charged, that's great. However, if you are looking for an idea, we are going to offer a weekly classic suggestion for your consideration.
This week: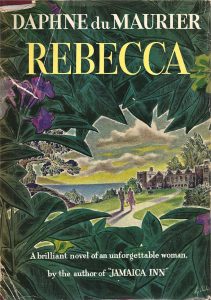 'Rebecca' (1938) by Daphne Du Maurier
A classic Gothic novel about an unnamed young woman who impetuously marries a wealthy widower, only to discover that he and his household are haunted by the memory of his late first wife, Rebecca. A best-seller which has never gone out of print – it has been adapted numerous times for stage and screen, including a 1939 play by du Maurier herself, and the film, Rebecca, directed by Alfred Hitchcock, which won the Academy Award for Best Picture.