Sycamore House Celebrate Success!
---
Sycamore House Celebrate Success!
During this weeks assembly on the theme of Understanding, students were given an opportunity to develop an idea of different elements of understanding that they should try and consider in their daily lives. Some of these elements were identified as; cultures, responsibilities, struggles and pressures.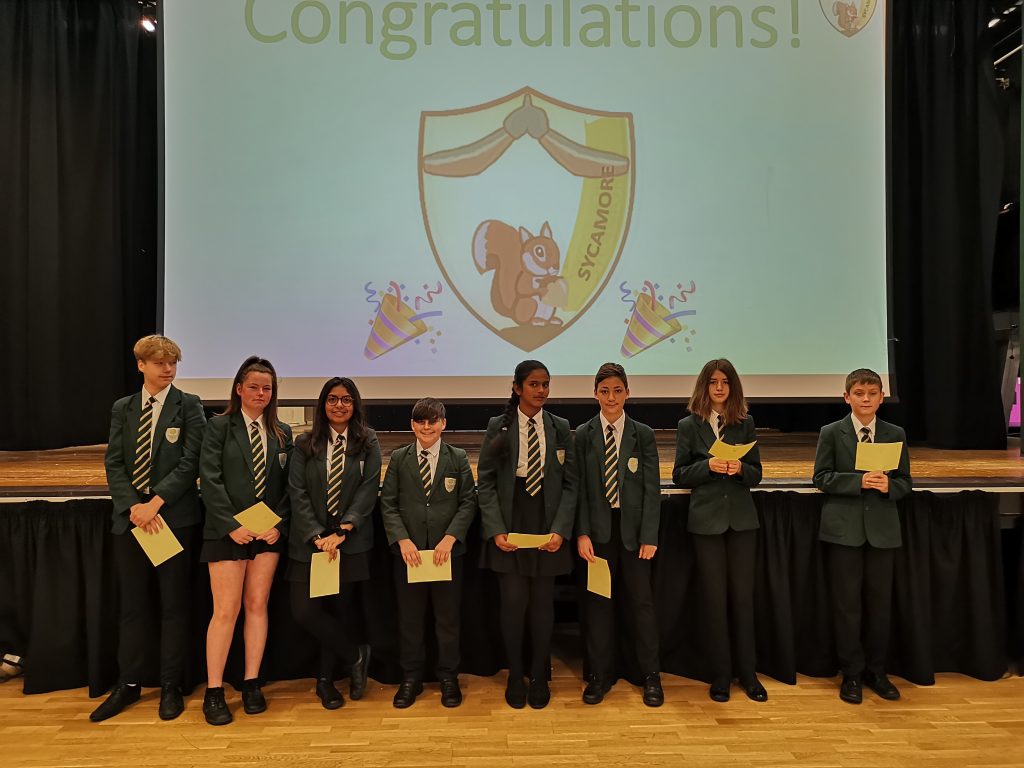 This image shows a selection of Sycamore House students who received commendation for their contributions this academic year. The students are (left to right): G.Rowe, E.Rowe, J.Dave, E.Boother Dominguez, S.Ravishanger, B.Winslett, E.Ramalho, T.Harverson.
The entire house also received joint commendation for accumulating over 23,000 reward points this year, which is a great achievement!