100% Attendance for the Year
---
100% Attendance for the Year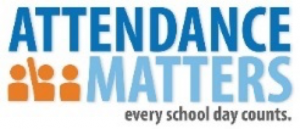 At Bushey Meads School we recognise that one of the most important keys to success is an outstanding attendance record. Each year we aim to achieve a minimum school attendance figure of 96%. Research shows that the lower the attendance percentage the lower the attainment at GCSE. We might think that 95% attendance is good but if you then equate that to missing 10 days of school in a year or 50 lessons!
Last year 93 students achieved 100% for the entire year – a fantastic achievement! They will all be receiving an R6 (20 reward points) and a certificate to celebrate their attendance.
Our own analysis of GCSE and A level results for the past five years show that the students who make the most progress have an attendance level of at least 96% along with a positive Attitude to Learning.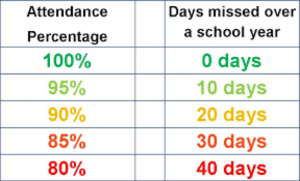 TOP TIPS TO ENSURE OUTSTANDING ATTENDANCE:
Come to school every day unless you are ill enough to see a Doctor
Take all holidays during the published school holiday periods
Make routine medical appointments after school or during the holidays
Talk to teachers or your parents if you are worried about something