It was a privilege to welcome the Acting Deputy Headteacher of Falconers School to Bushey Meads last week and be able to show him around our learning community and introduce him to a number of key student leaders.
He was particularly impressed with Nathan in the busy Learning Resource Centre and Marie who explained to him all about Sixth Form life at BMS from the comfortable surroundings of the inspiring and welcoming Sixth Form Cafe.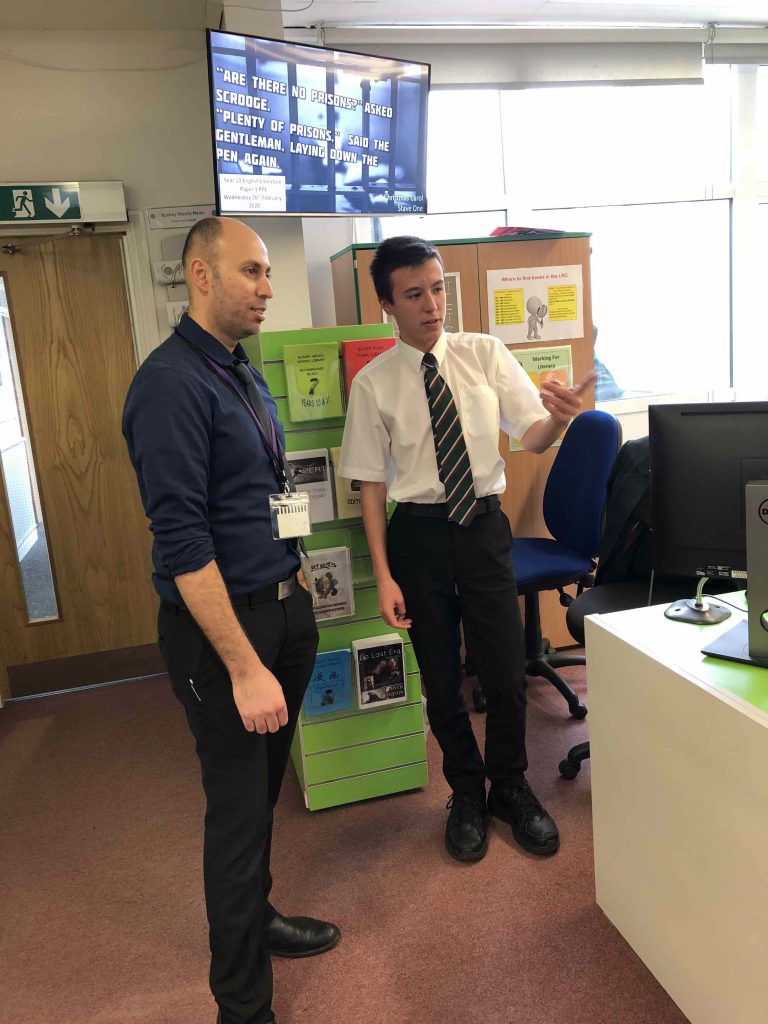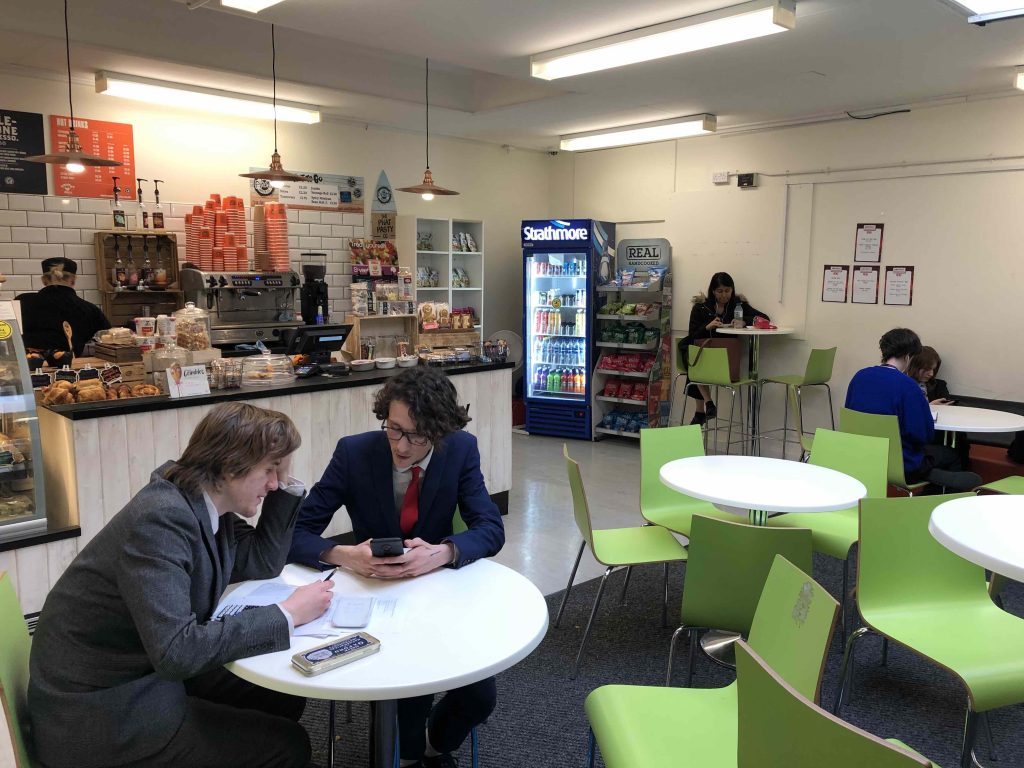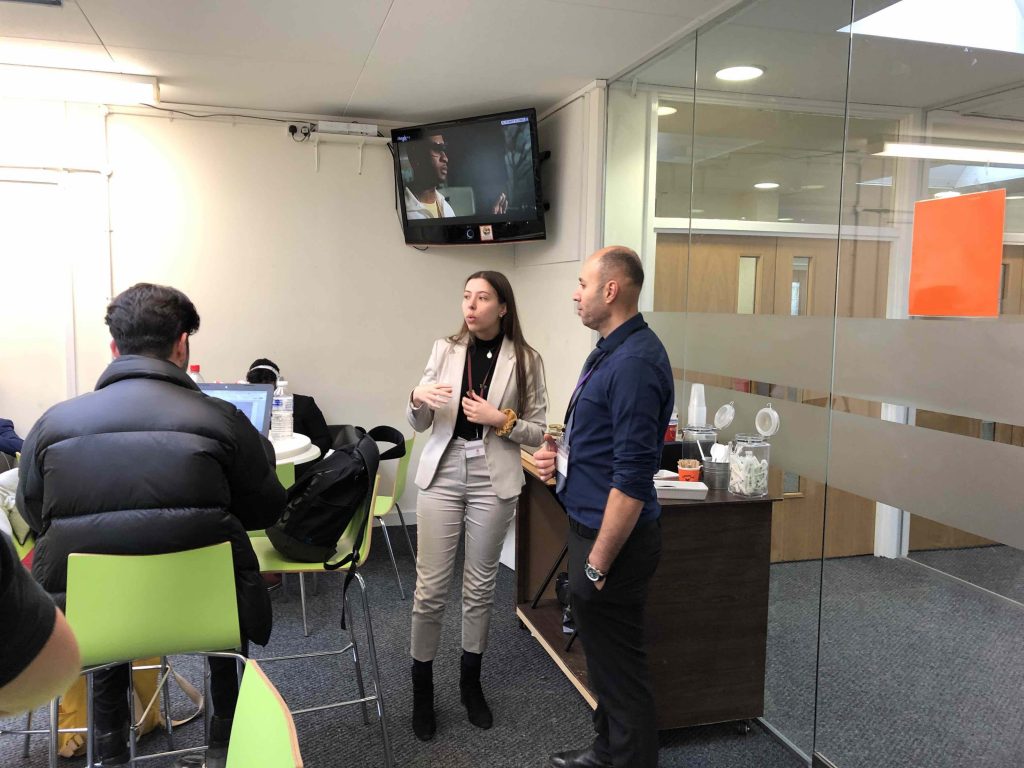 Tristan and Aman informed him about their hard work and dedication in preparing for their recent success at the regional F1 in Schools competition where they picked up yet another award for their effort and group presentation.
Nathan in Year 11 eloquently explained the work he was completing on his Chromebook in one of the Going for Greatness lessons that supports many students at our school to achieve beyond their potential.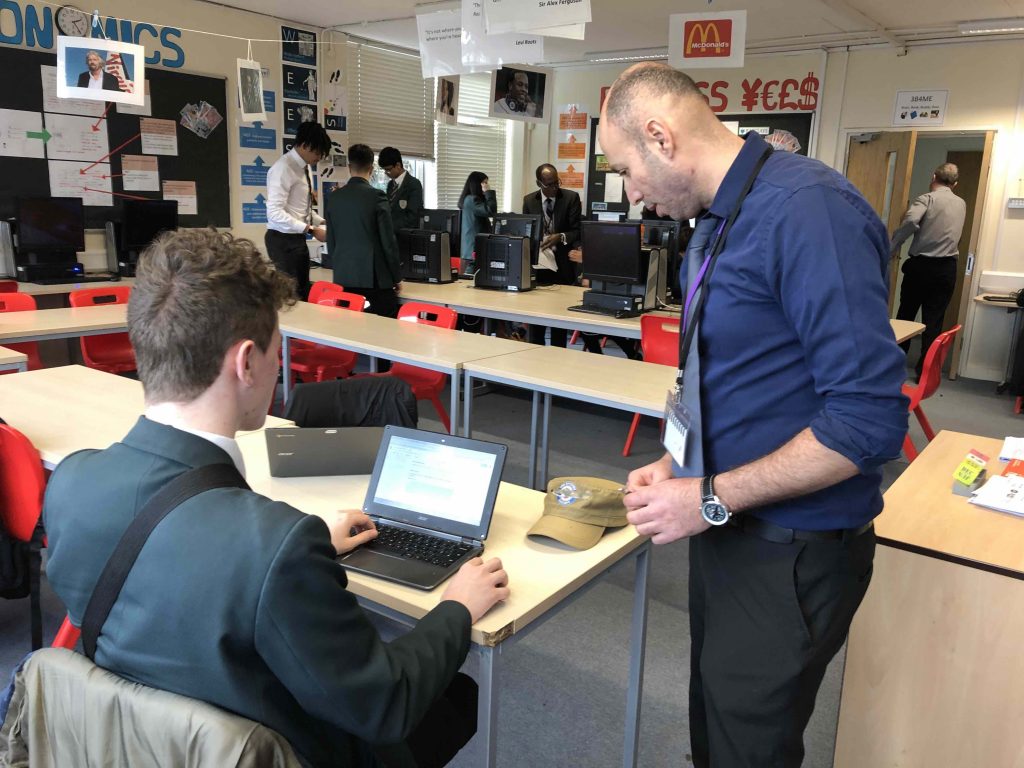 Mr Abusef sent me an email shortly after his visit saying how impressed he was with all the students, the inspiring environment and obvious focus on learning throughout the school.
We look forward to developing and strengthening the links between our two schools further in the coming months.