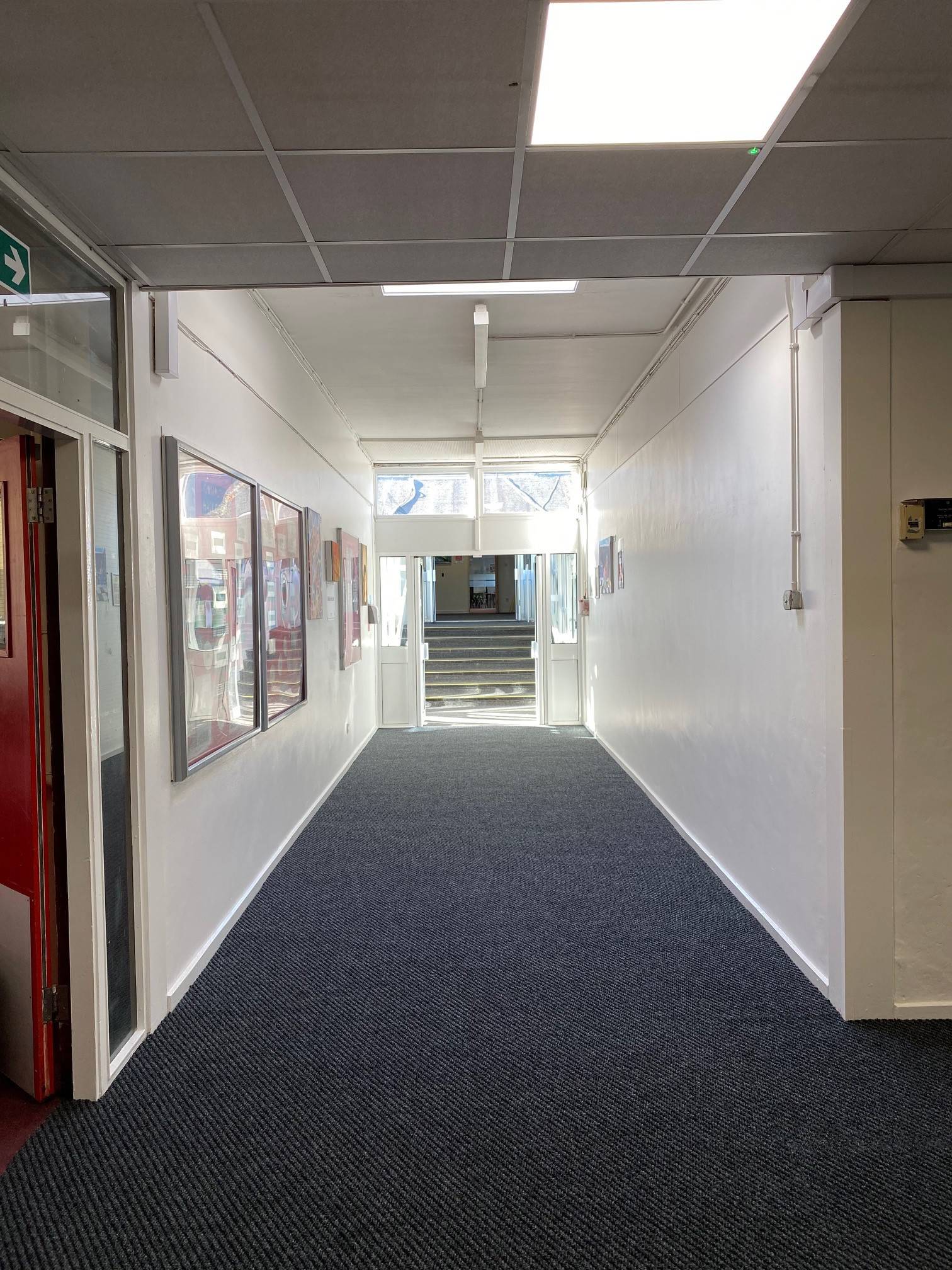 A Smart Homely Feel at BMS
---
A Smart Homely Feel at BMS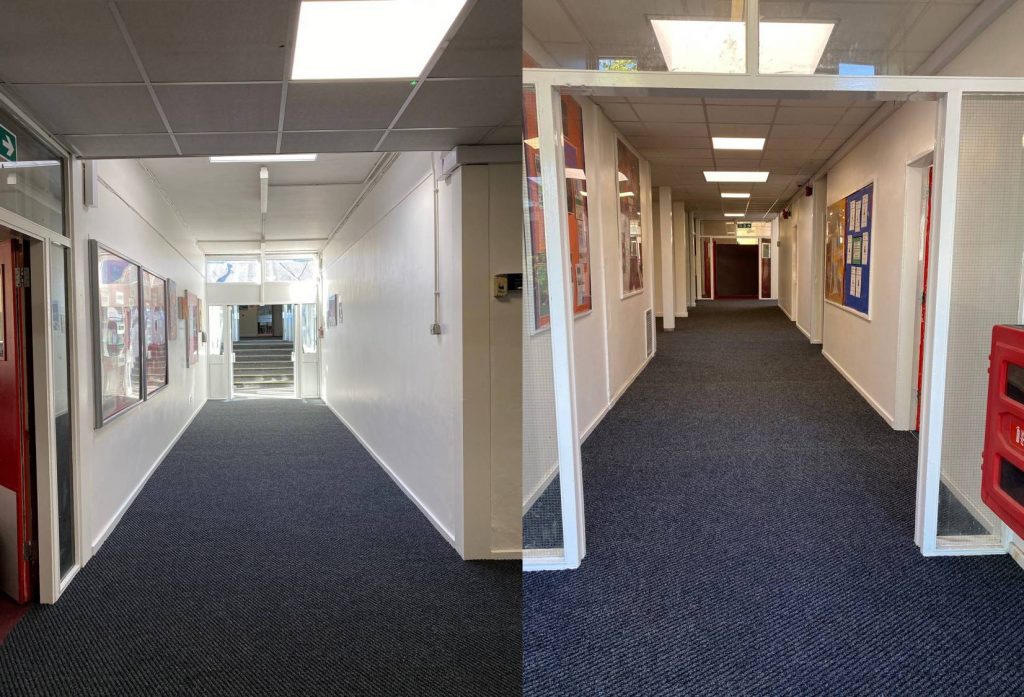 It is amazing the difference carpet makes in a school. As we continue to roll out our ongoing refurbishment programme for our main corridors and indoor spaces across the school site, so many students have commented positively about the difference our smart grey, hard wearing carpet makes.
The corridors have been softened and feel calmer and the impact in F Block is considerable – students now have much more room as the old lockers have been removed and they are enjoying the new look to the entrance way foyer and corridor towards H Block.
A huge thank you as always goes to our site staff and our two hard working receptionists who sorted out all the necessary arrangements with the old lockers.