The Arts at BMS for Post-16 Students
---
The Arts at BMS for Post-16 Students
Our latest year 12 taster day highlighted the wide array of options available to students looking to pursue their post-16 education at Bushey Meads School.
Within the arts faculty we offer a comprehensive programme that we believe offers appropriate and challenging courses for everyone.
Our taster day offered students the chance to take part in activities from a range of our arts courses. In drama students explored an extract from one of the A-level set texts – Sophie Treadwell's The Machinal – an expressionistic play telling the true story of a woman who, after spending her life following the rituals of what are expected of her in society, murders her husband.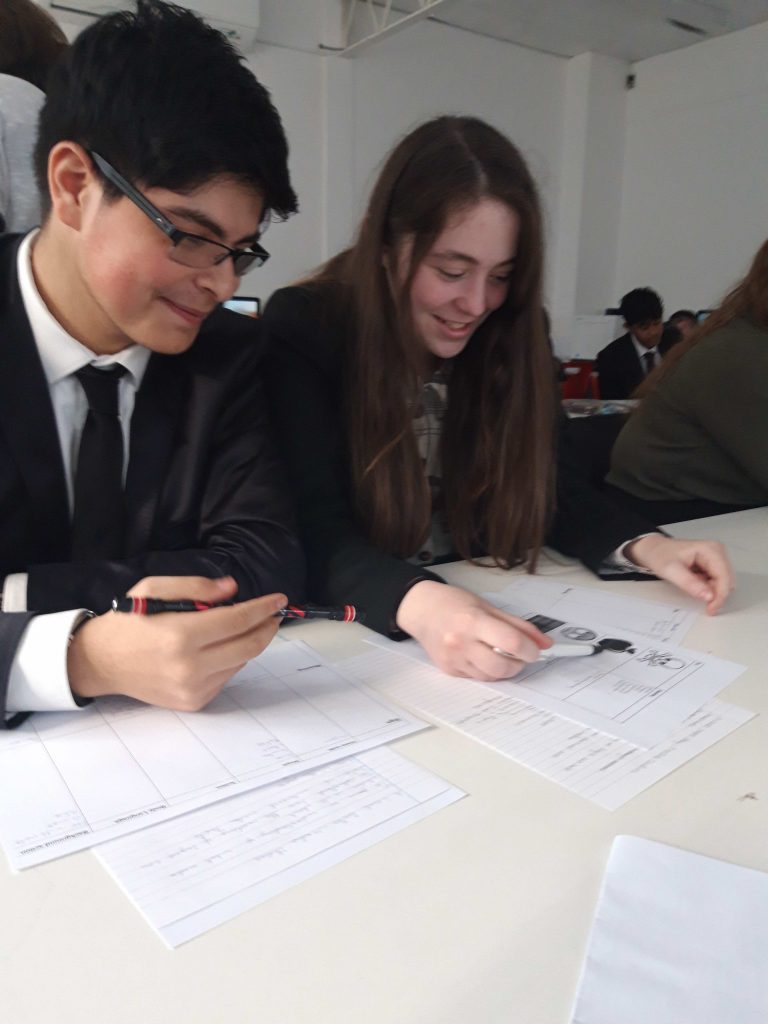 Students wanting to give music a try had already formed a band in less than an hour to perform Stevie Wonder's Superstition. Graphics students were experimenting with a range of composition and printing techniques and students opting for media studies loved analysing a music video for it's meaning and effect on society.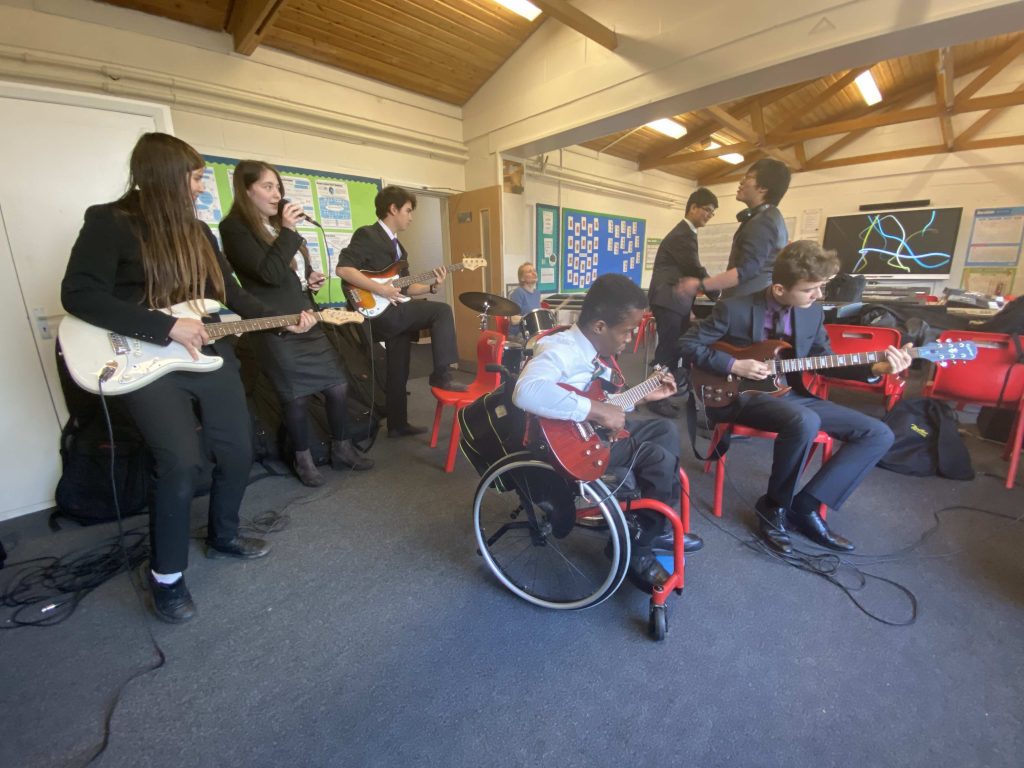 One student commented after the day that although they had already submitted their post-16 choices (opting for media studies and drama) that the day had confirmed that they had made the right choice.
The arts options at post-16 level:
A-level Fine Art
A-level Graphic Art
A-level Photography Art
A-level Dance
A-level Drama and Theatre Studies
A-level Media Studies
A-level Music
BTEC Music
We can cater for personalised curriculums in addition to these courses and also offer the chance to study BTEC Performing Arts and BTEC Production Arts both at level 2 or level 3.
Contact any of our arts staff for any further information.