On Wednesday 16th May we had the inaugural girls rugby matches at Bushey Meads.  Welcoming Longdean School and Francis Combe Academy were students from year 8 and 9 who played in the first girls rugby matches at Bushey Meads for over 15 years…..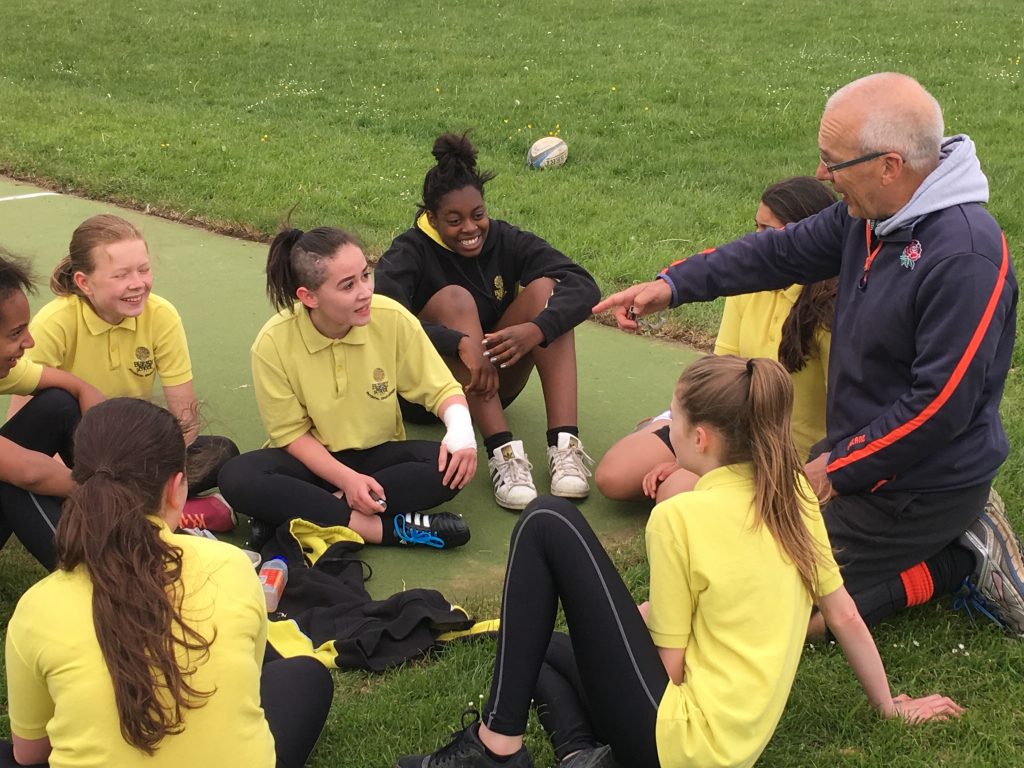 Thanks to the coaching of Jamie and Harry and the enthusiasm of the students the passion for girls rugby is taking flight resulting in the friendly matches.
It was great to see the girls engaging in some small sided games.  Tackling was fierce, running was hard and smiles were massive… it was a pleasure to watch.
Tries were scored by all teams and the girls responded well to the coached game scenarios.
We look forward to some more fixtures and developing our experiences in the coming months.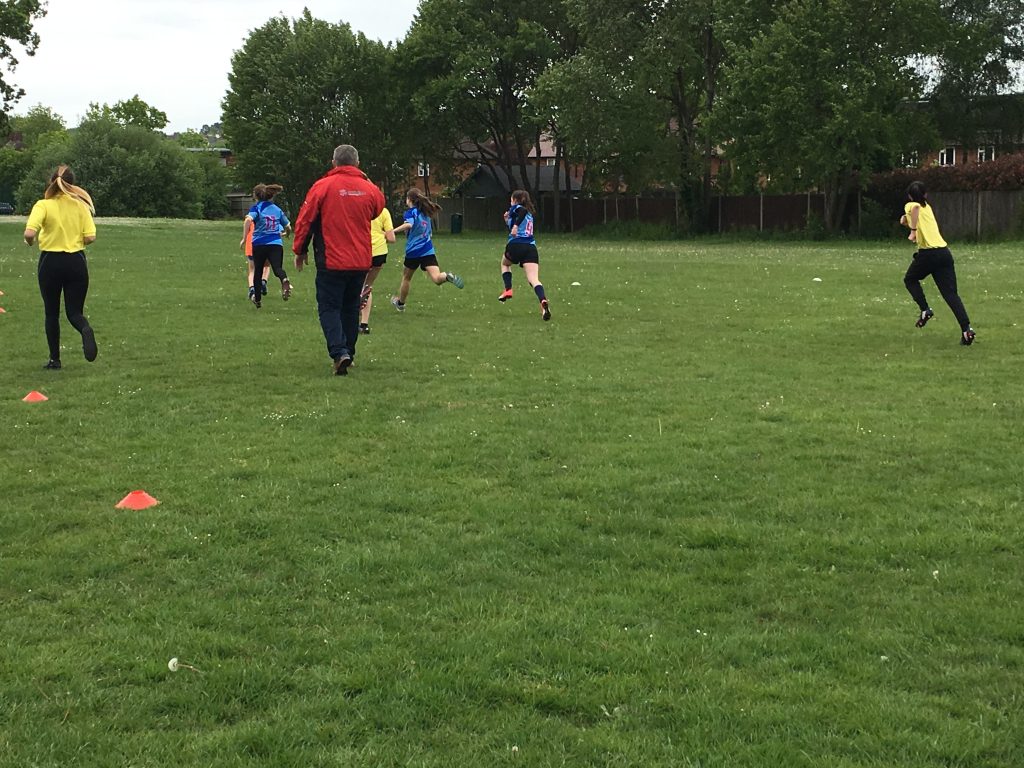 Training takes place on Thursday's after school in addition Fullerians rugby club are offering FREE touch sessions for girls and adults from 10yrs  upwards between 7-8 on Wednesday evenings.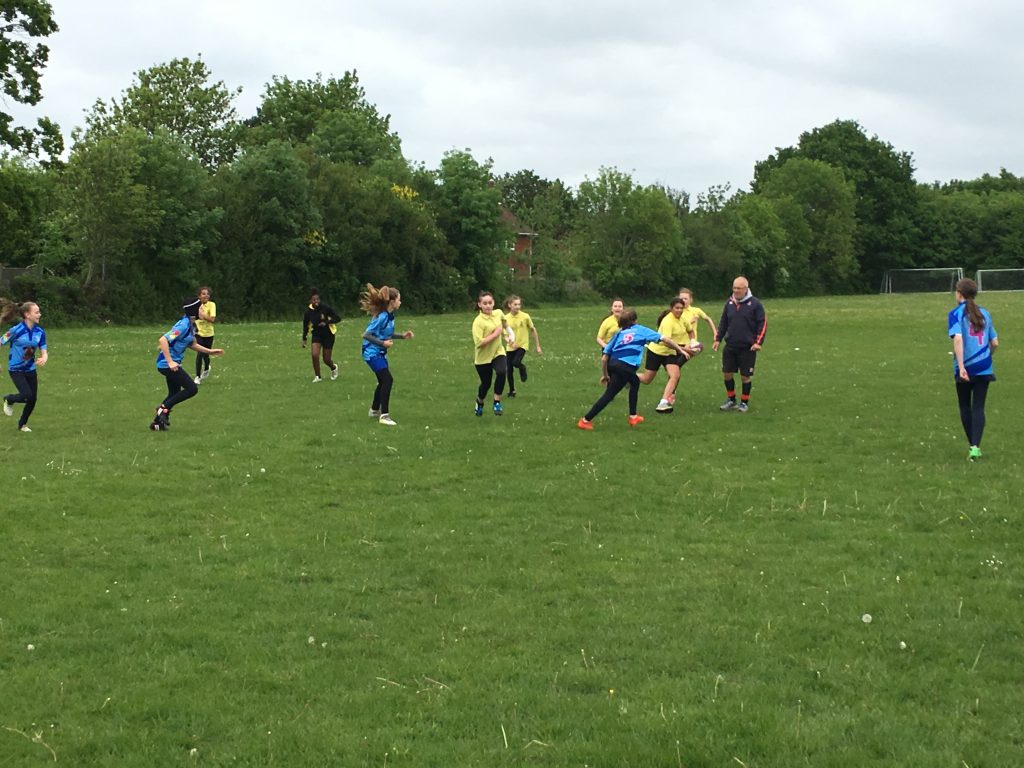 Bushey Meads Students:
Year 8 – Emily, Nikolina, Baleigh, Elin, Ella, Ife, Megan
Year 9 – Millie, Cenge, Fantasia, Katie, Lauren, Louise