On Tuesday of this week as a school we hosted three senior leaders from Mill Hill County High School in Barnet who were visiting Bushey Meads School to glean best practice in relation to our outstanding work in the area of Careers Information Advice and Guidance and take a look at our Work Related Learning agenda which is so embedded throughout the school, as well as our superb Sixth Form provision as recognised recently with our outstanding Ofsted judgement in this area.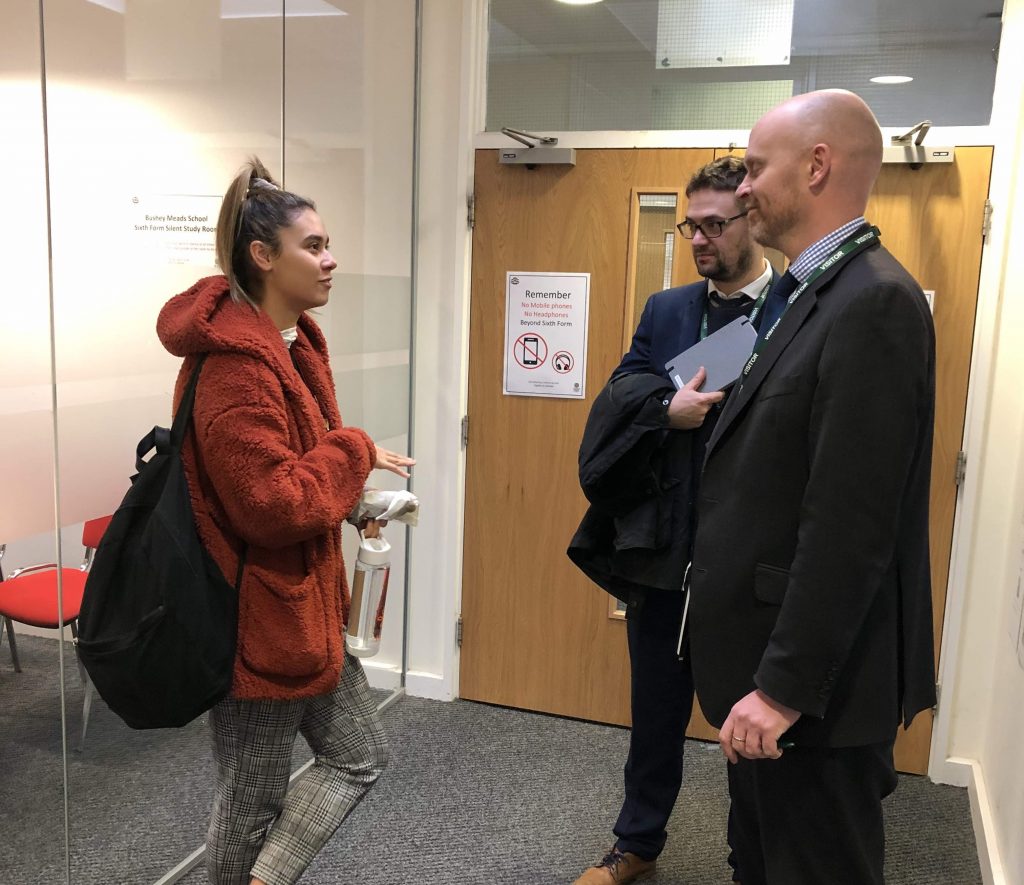 Shortly after being pictured here speaking to Senior Student Leader T-Ala, Deputy Headteacher Mr Edwards and Head of Year 13 Mr Chapman commented on the outstanding attitudes to learning demonstrated by our Sixth Form students and the superb facilities that we have provided for them in the Sixth Form Study Centre and across the school.
The positive visit was another example of us sharing best practice with other schools in the local area and we look forward to building continued links with Mill Hill County High School, over the next few months.
Their comments in our Visitors Book summed up their thoughts about our great school.