BSJT Teacher Toolkit – Well-Being
---
BSJT Teacher Toolkit – Well-Being
All teachers across the Bushey St James Trust met at Hartsbourne on Wednesday 20th November for the first Teacher Toolkit session, the theme of which was well-being.
Although only November, Hartsbourne had the Christmas decorations up and the event was designed as a Christmas Fayre – there were ten stalls, each focused on a different element of well-being that staff visited in small groups.
However, the occasion began with the Hartsbourne choir singing a Christmas song for the teachers (and the parents of the choir who were invited to watch) which was a fantastic way to kick things off.  The children performed an excellent rendition of 'What Christmas Means to Me' with a dance routine to compliment it and it put a smile on everyone's face immediately, which was in keeping with the well-being theme.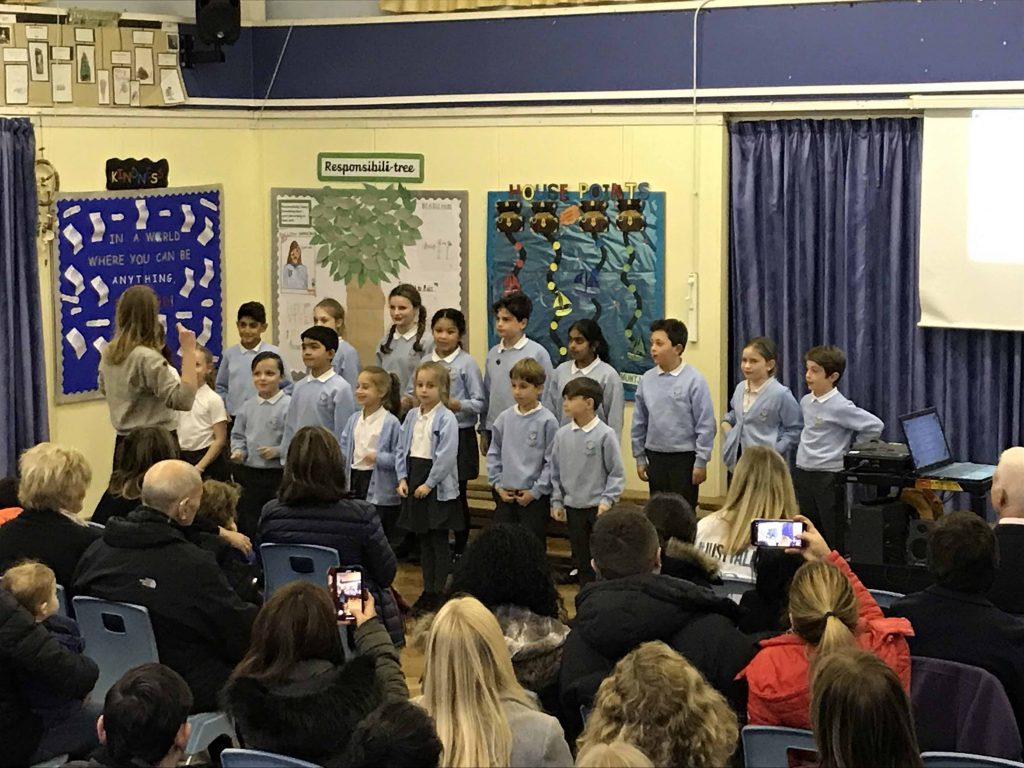 The Hertfordshire Health and Well-Being Lead – Jen Beer – then spoke to us about mental health and highlighted how important it is for us as teachers to maintain good standards of mental health, not only for our own benefit, but also for the sake of the students we care for.  She provided us with five key drivers that help to ensure positive mental health and encouraged us to talk to our colleagues about how we can improve this vital aspect of our lives.  This tied in with the Hertfordshire 'Just Talk' week which is also a national campaign that we have all seen advertised on TV over the past couple of months.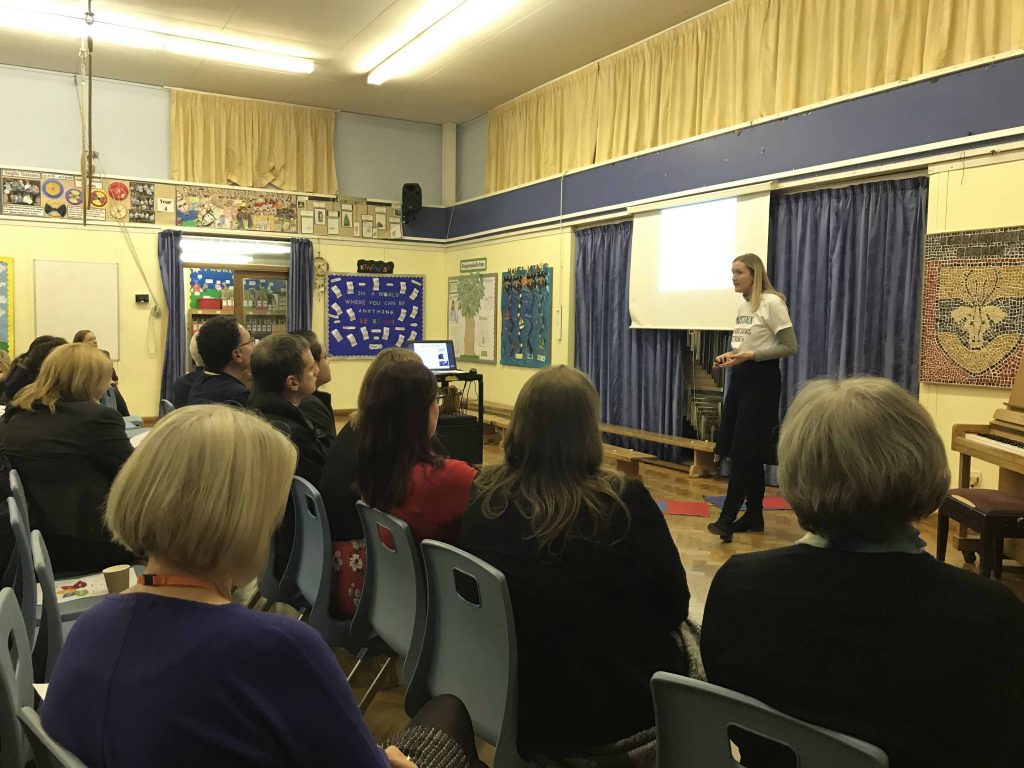 We then divided into ten groups and visited the ten stalls for the next hour.  Each stall focused on a different element of well-being and provided an activity to participate in as well as a 'takeaway card' that we can now refer to at any time in the future.  The stalls on display were:
Mince Pies – Mrs Hanbury
Gingerbread Men – Mrs Bowyer
Hot Chocolate – Miss Lister
Cakes / Biscuits – Miss Dunsby
Mindfulness – Mr Donovan
Riddles, Games and Challenges – Mr Kasza
Physical Well-Being – Miss Dolan and Miss Noyan
Gardening – Miss Abeledo (HPS)
Work Life Balance – Miss Burbage (HPS)
Next Steps Marking – Mr Parnell (HPS)
We all then convened in the main hall where we sang two Christmas carols (accompanied by Miss Fort on the piano).  Everyone enjoys singing – regardless of their talent levels – and it is proven to release endorphins and make us feel good, so it was a lovely way to finish the event.  In the weeks leading up to the session, staff were asked to vote on their two favourite Christmas carols so that we could select the top two to sing.  The chosen songs were 'Silent Night' and 'O Come All Ye Faithful'.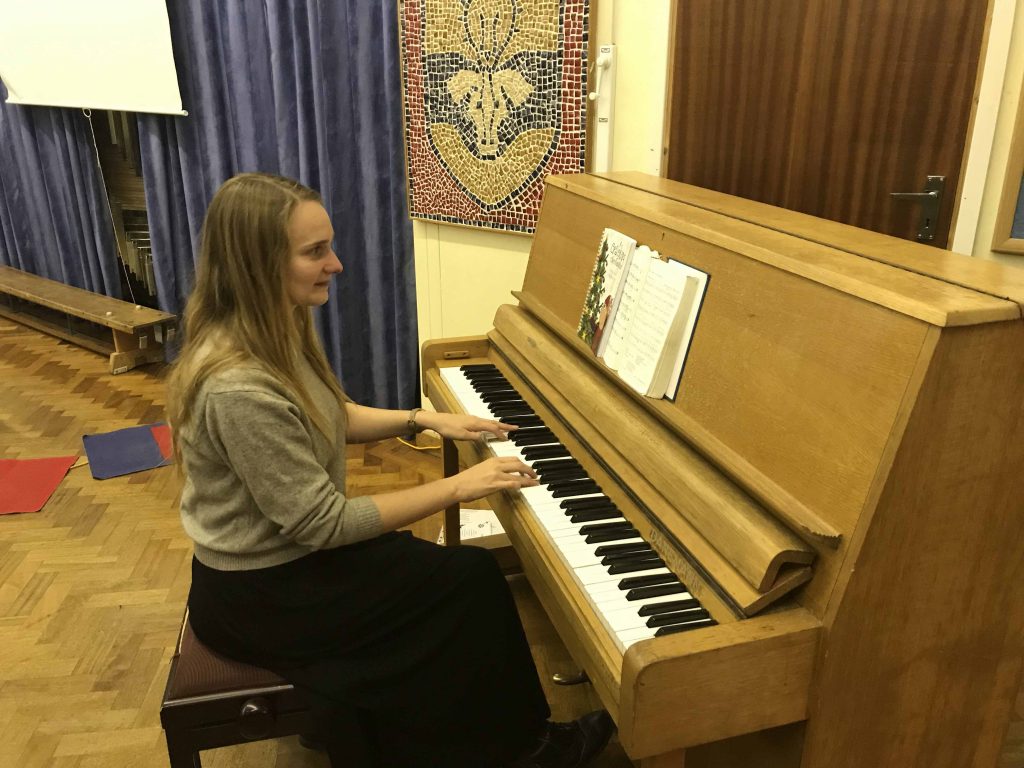 The event was great fun and the feedback from staff has been overwhelmingly positive.