Positive Praise to Promote Progress
---
Positive Praise to Promote Progress
Our newly appointed Advanced Skills Leader Ms Knowles started the new half term at BMS by showcasing her excellent strategies for promoting progress in student work by highlighting strengths identified through her marking for the students to discuss and use in any subsequent self or peer assessment, or re-drafting activity.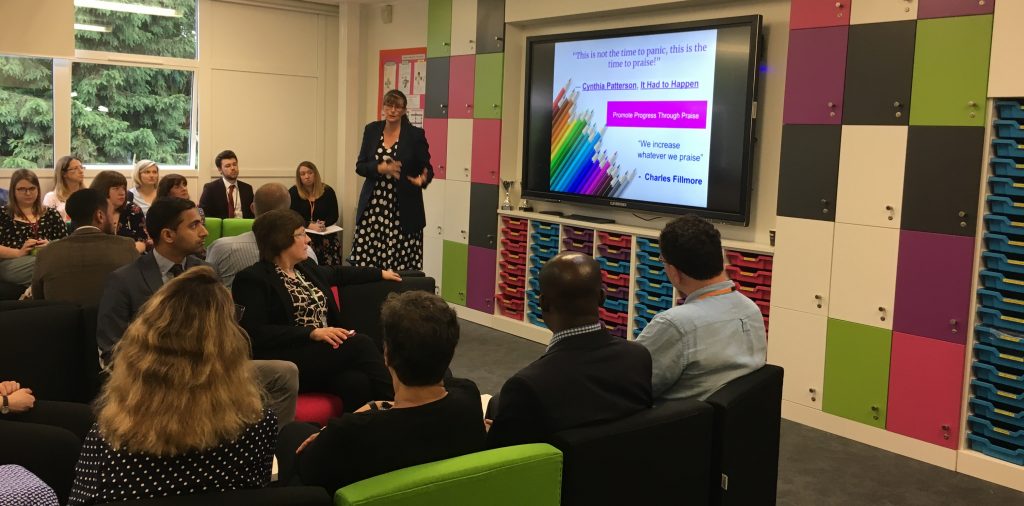 She epitomised what our school is about: inclusive, positive and wholly focussed on enabling all students to move to the next level in their learning journey throughout their time at school – always Aspiring to Achieve their very best.
Her 'Monday Magic Moment' was well received by all staff as we prepare for our next Marking and Feedback fortnight.
In her new role (equivalent to an Assistant Headteacher position) we know that Ms Knowles is going to continue having a big impact across our school and we wish her well in this new appointment.