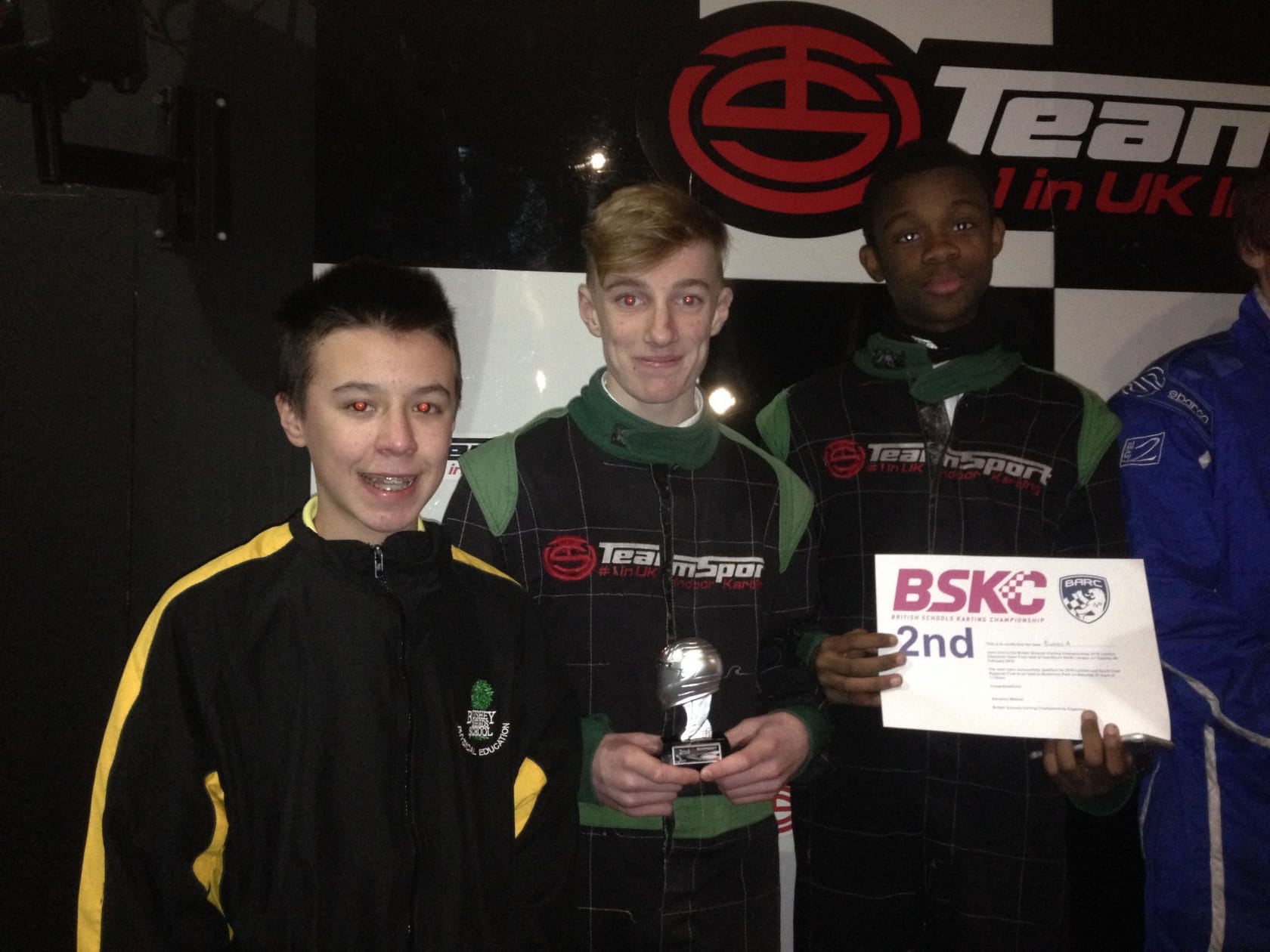 Karting Competition
---
Well done for a great effort racing on Tuesday 6th February. You all did Bushey Meads proud!
Congratulations to Ethan, Nathan and Italiia for qualifying (by 1 point!) for the next round.
This will be held at the Buckmore Park circuit on Saturday 21st April 2018. Keep the date free!