Cross collaborative artwork takes shape in the gallery
---
Cross collaborative artwork takes shape in...
After weeks of hard work, by all three schools in the multi academy trust, The first BSJT cross collaborative art exhibition has been put on display in the Bushey Meads Gallery. Over the past two weeks it has been attended by students, teachers and parents.
The project by students from Bushey Meads and St James Trust was planned by teachers collaborating from schools across the trust to establish good group work and embed an appreciation of how art work has a purpose in our environment and society. This project allowed students to have an understanding of the part they play in making, curating and exhibiting work in a gallery and the power it can have on an audience.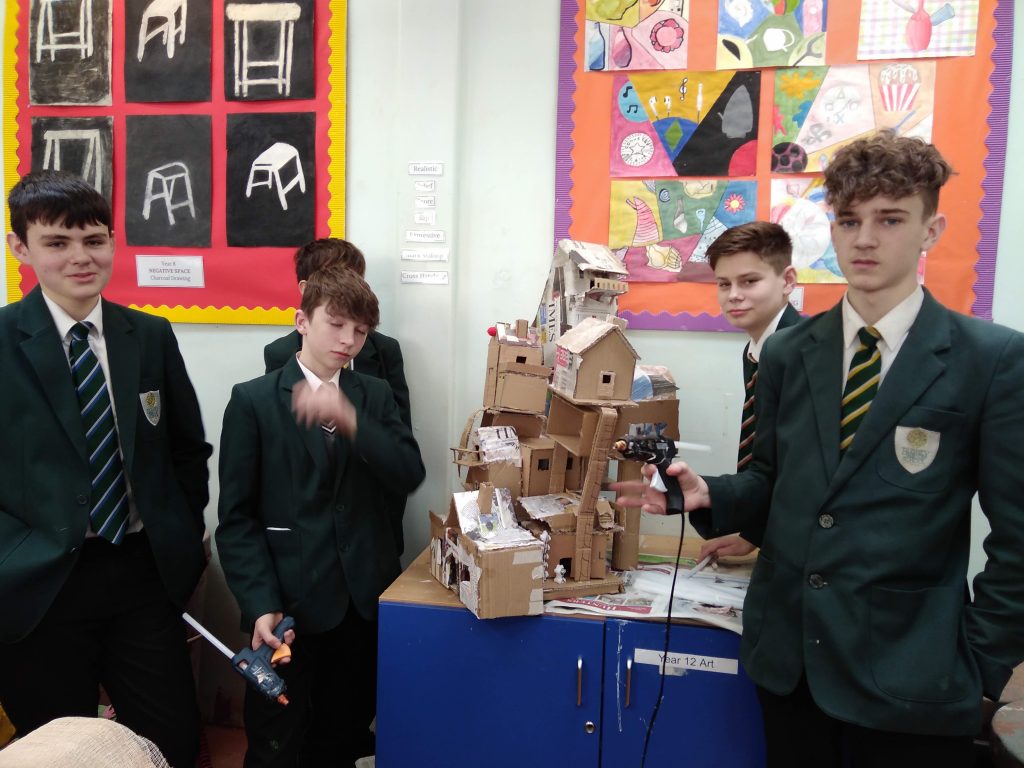 Students reflected on their own place in society and the wider world looking at their own houses, architecture around them and famous buildings around the world. Students reflected on the power of architecture and how it impacts our environment. Year 9 students from Bushey Meads School, year 2 students from Little Reddings and year 4 students from Hartsbourne learnt about the rules of perspective and drew, designed, built and painted houses individually and then in groups in their art and design technology lessons. Finally students added fairy lights and led lights into the inside of some of the buildings. A sense of unity was created in their artwork, through the consistent use of recycled materials, and neutral white and grey colour scheme. When assembled together the piece has quite an impact!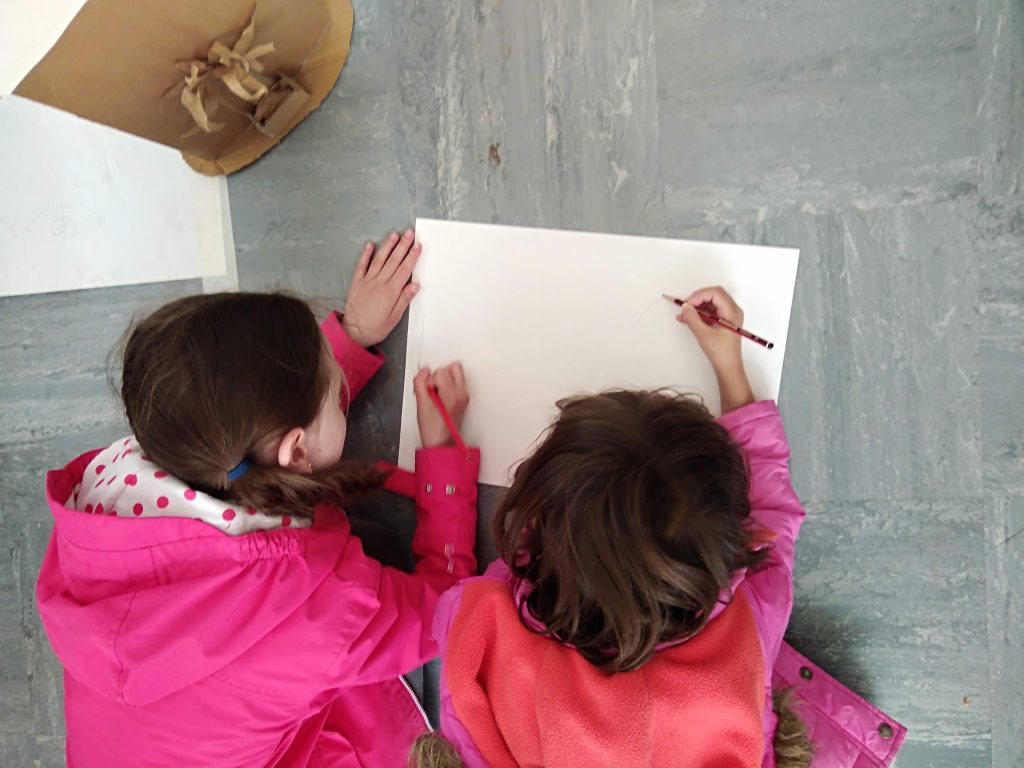 A small group of students from Bushey Meads School designed and created the patchwork hanging in their textiles extra curricular club. They looked at the artist Freidensreich Hundertwasser and Paul Klee for inspiration of colours and abstract building designs and colours.

On Friday 7th June after school we had several young visitors from Hartsbourne come and see their work displayed in The Gallery, with their parents.
They really enjoyed showing their parents what they had been up to, and taking part in the drawing activities-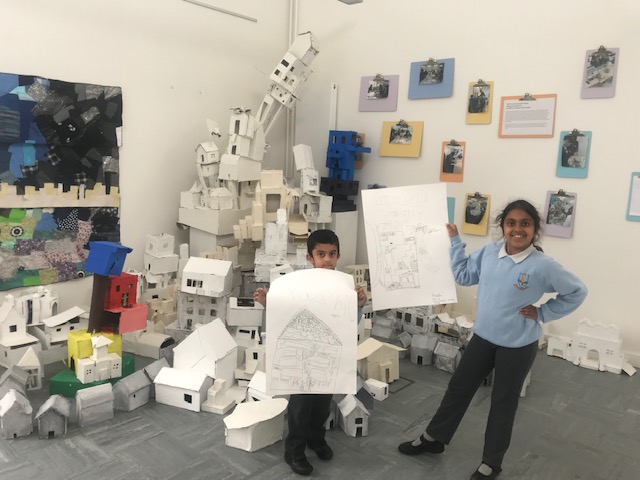 We invited visitors to draw their own fantasy houses- here are Khushi and Yashil with their designs.
The project has been a great success and we are looking forward to many more creative events with these Primary schools in the future. 
by Mrs Speker and Ms Budd