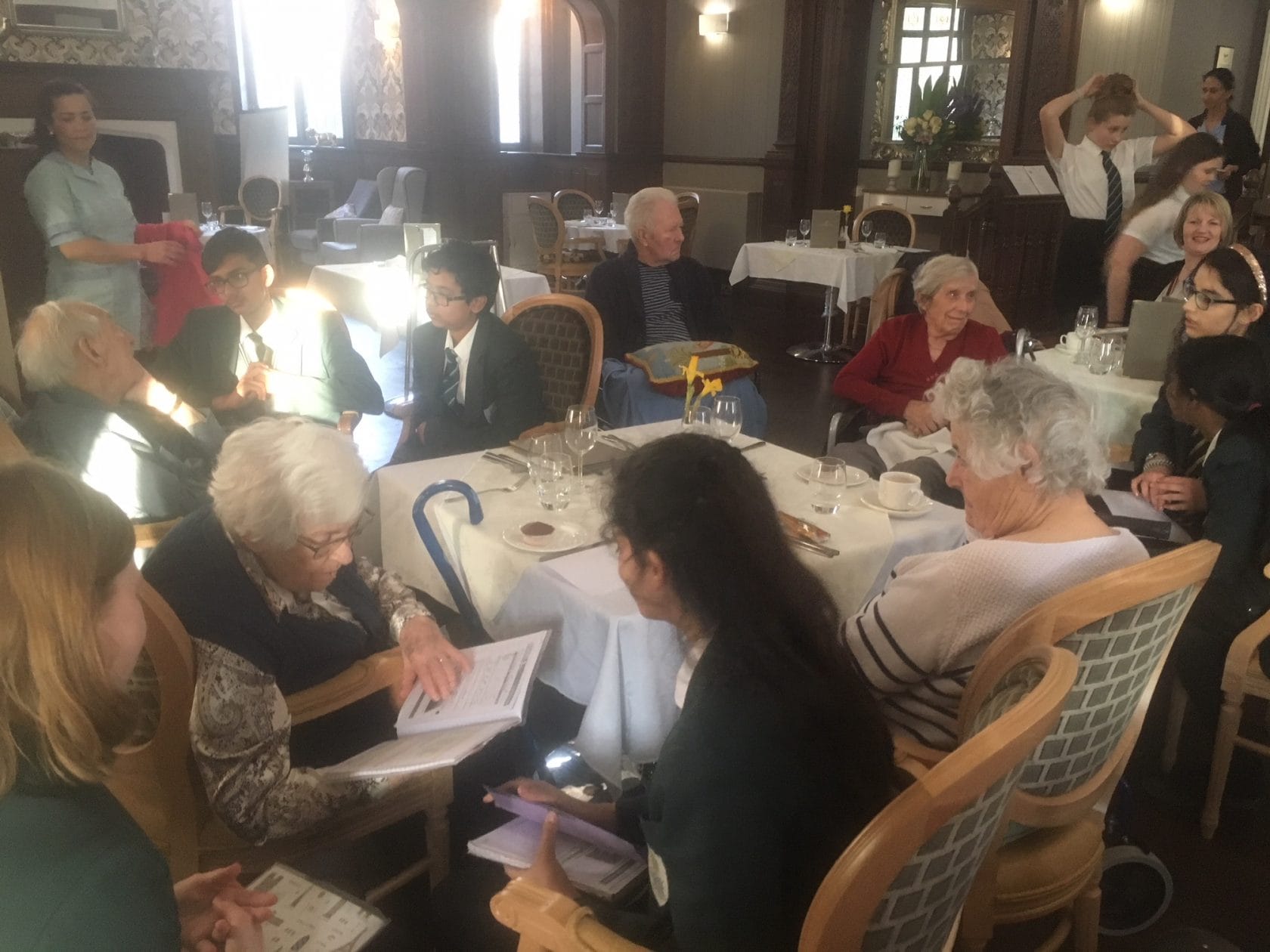 Bushey House Visit
---
Last week the house volunteers made their first visit to Bushey House, a care home for the elderly on Bushey High Street. Each student had to apply for their place to be part of the scheme, writing a detailed explanation as to why they would like to be part of it, as well as suggesting activities that they would like to plan and run for the residents. I was overwhelmed with responses- it was very hard choosing who to take! However eventually I managed to narrow it down to just 2 students from each house.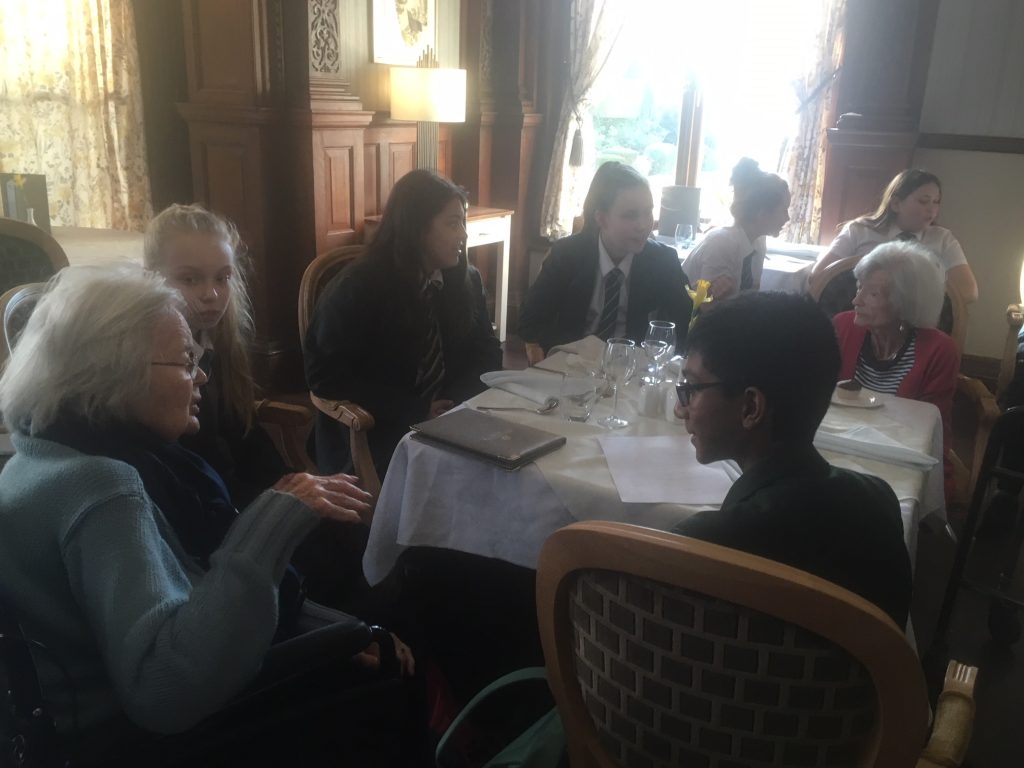 On Tuesday lunchtime we walked the short distance to Bushey House, ready to meet the residents. The volunteers had decided they wanted to spend the first session simply chatting with, and getting to know the residents over tea and squash. They said they wanted to to bake cakes and biscuits to take as well, and these had been baked the day before after school.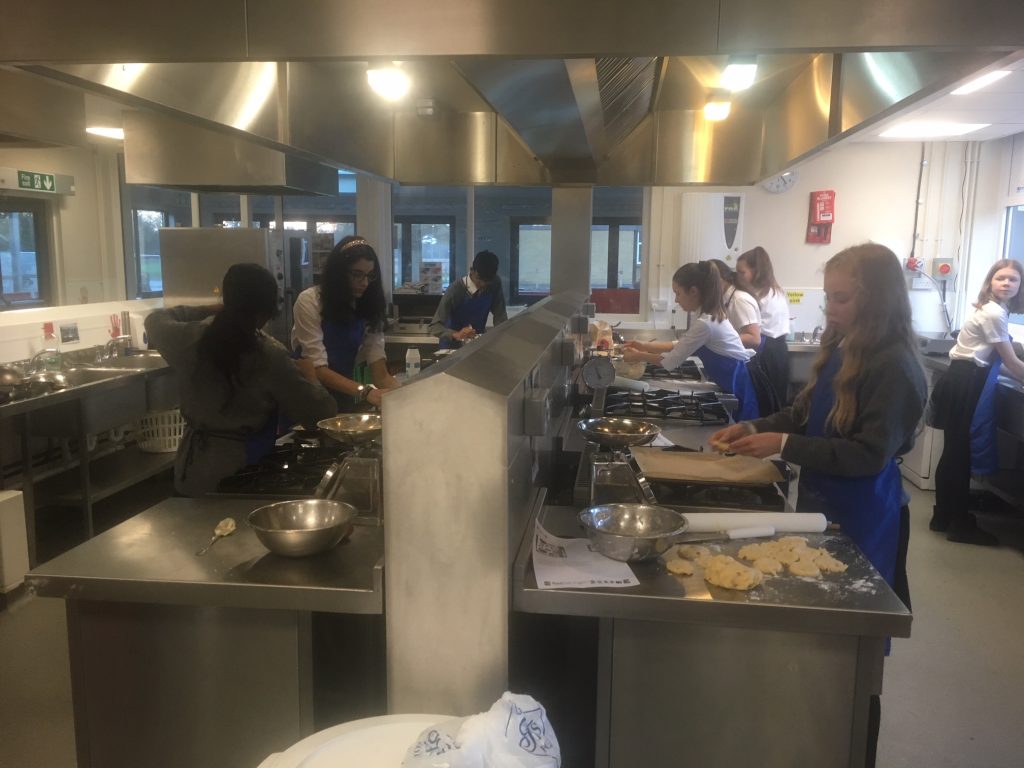 Here is Willow volunteer Kavya Mehta's (8W) account of the afternoon;
This was our first visit to Bushey House, so we decided to keep it simple and just introduce ourselves to them. The house itself is very posh and elaborate with distinctive patterns and shapes. We left school at 1:40pm so we were able to reach the house with 5 minutes to spare. At this time they had finished their lunch. A few minutes after we arrived we shared some cakes and biscuit we had baked the day before. After we sat down next to them and began introducing ourselves. I sat next to a Jewish lady, Jude, who had spent her childhood during the WW2, so she shared her experiences with me. She was a very delightful lady. Later on, I joined another 3 for a chat; one of them was 97 years old!  Next time I would like to learn more about their lives and bake more tasty food for them. Also we are planning to entertain them by singing, dancing and drama.  So I am very excited for the next time we go there.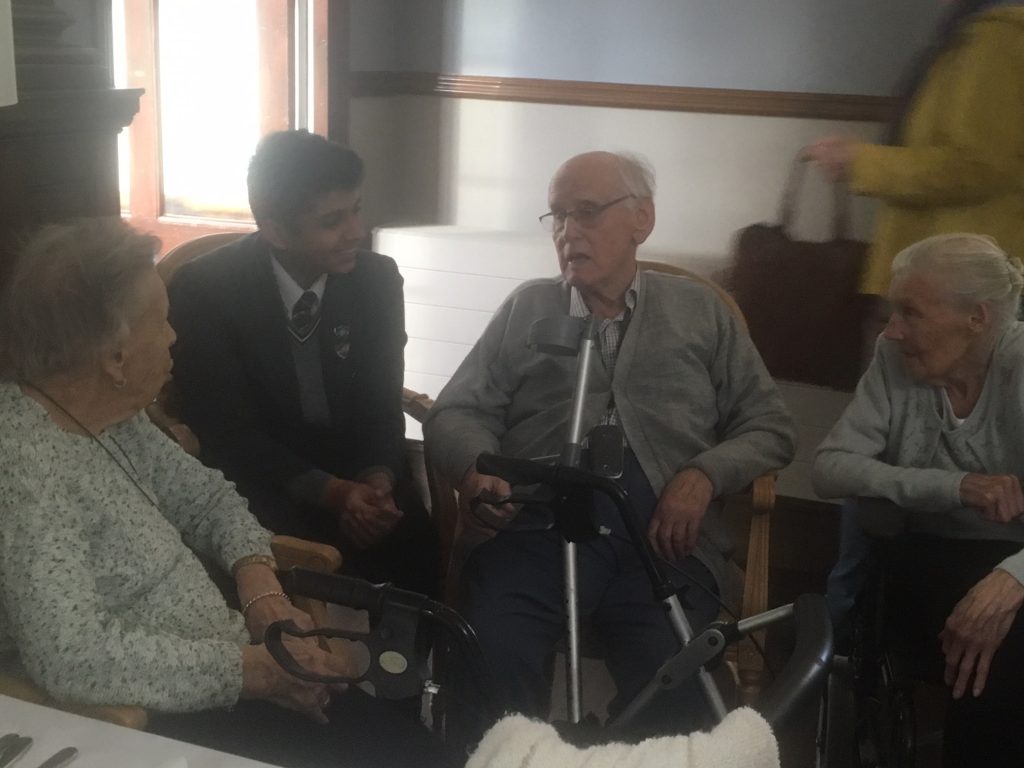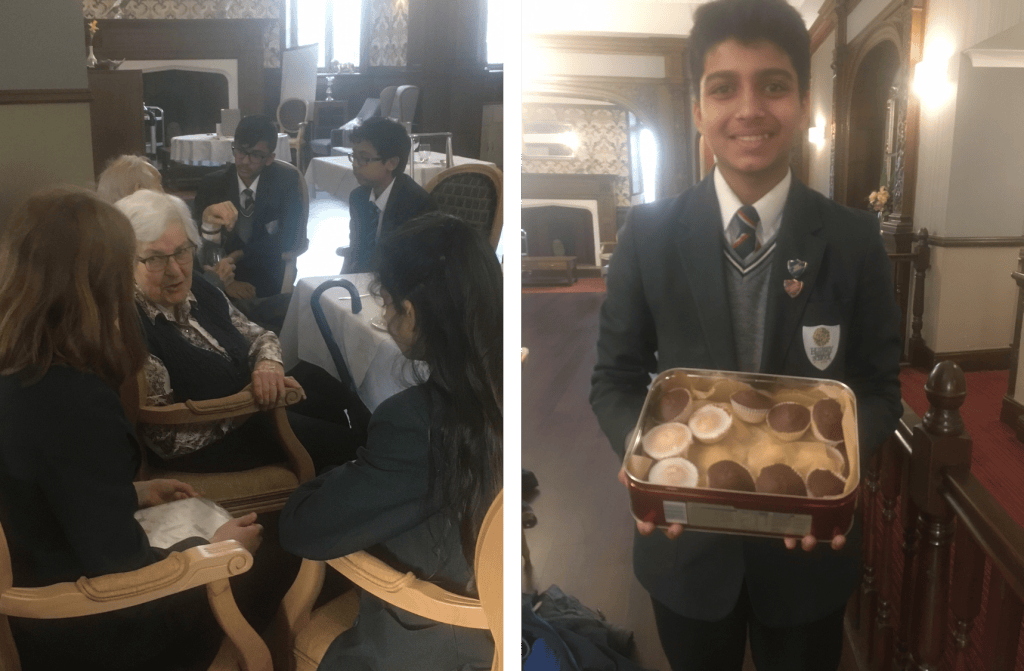 The events manager at Bushey House gave me extremelypositive feedback, and said that the residents thoroughly enjoyed getting to meet some new young faces, and sharing their experiences. I was very proud of the mature and caring attitude displayed by all of our house volunteers. The conversation flowed all afternoon- I heardour volunteers engage the residents in lots of lovely conversations, discussing novels, holidays, school experiences, as well as what they would do if they won the lottery!
We will be visiting once a month, and will be back on the 20th February- hopefully providing some more very valuable companionship and entertainment to the residents!