The Year 11 Food Preparation and Nutrition GCSE Final food assessment
---
The Year 11 Food Preparation and Nutrition...
The Year 11 Food Preparation and Nutrition GCSE group completed their final food assessment. This assessment is part of their NEA 2 which is worth 35% of the total GCSE. They had to prepare 3 dishes that showed great technical skills. These skills included deboning a chicken, filleting a fish, julienne vegetables, sauce making, preparing pastries or enriched breads.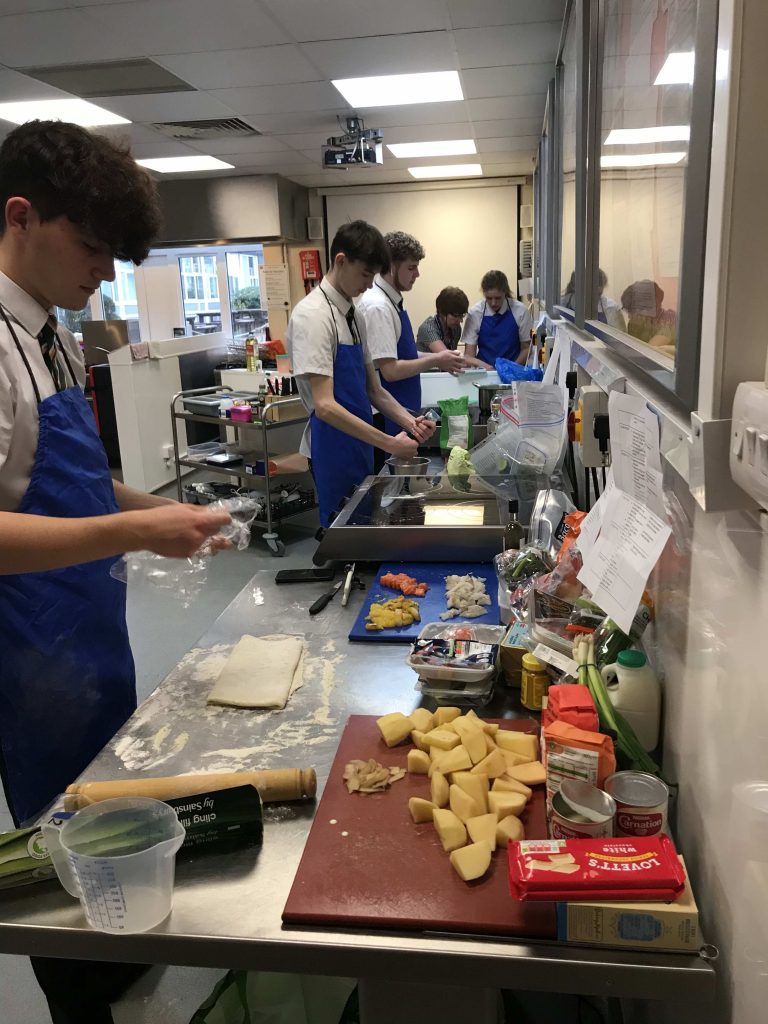 They had a choice of briefs to work with.
This year they could have chosen to:
Plan meet the needs of a type 2 diabetic
Plan to make food that is high in starchy carbohydrates
Plan to make 3 dishes based on British cuisine
The students were very nervous in the morning, laying out all the food needed and ensuring they had all of the equipment to hand. 3 hours in, they had produced some phenomenal, restaurant quality dishes.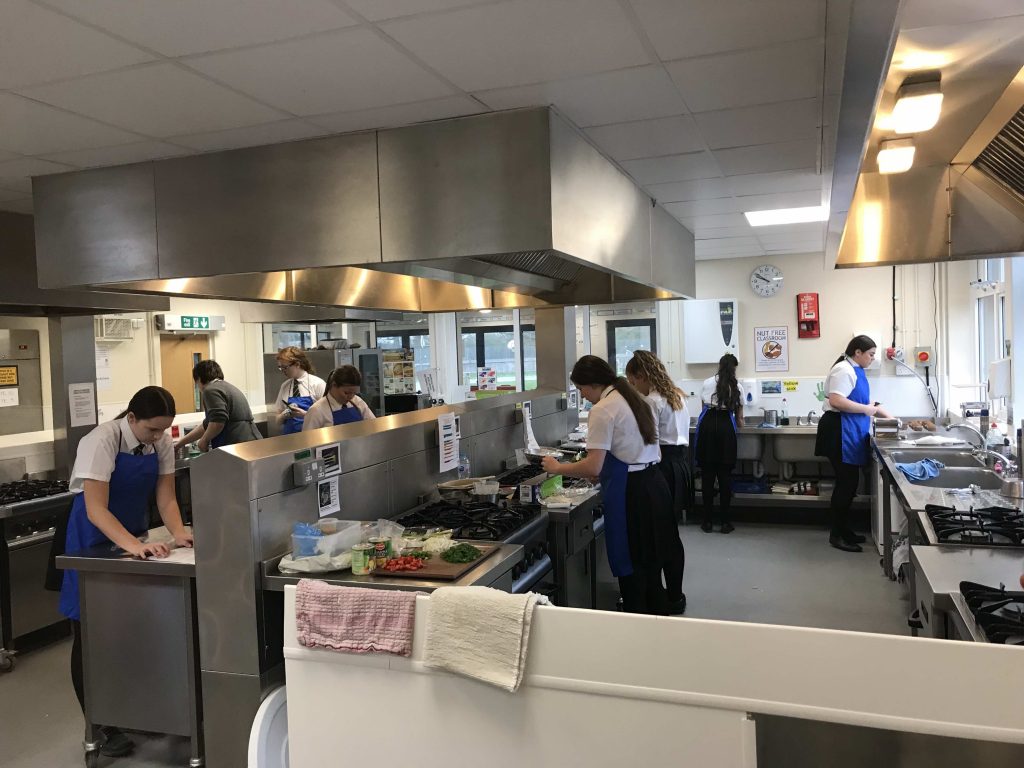 Daniel Adebajo chose to make food for a type 2 diabetic and produced a filet of fish burger, butternut squash ravioli and beef stew with dumplings.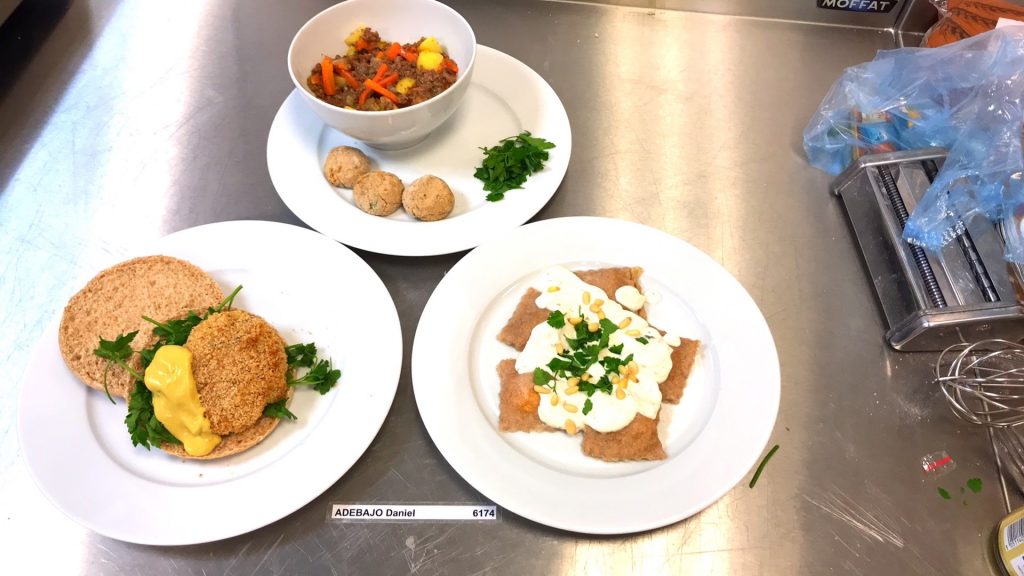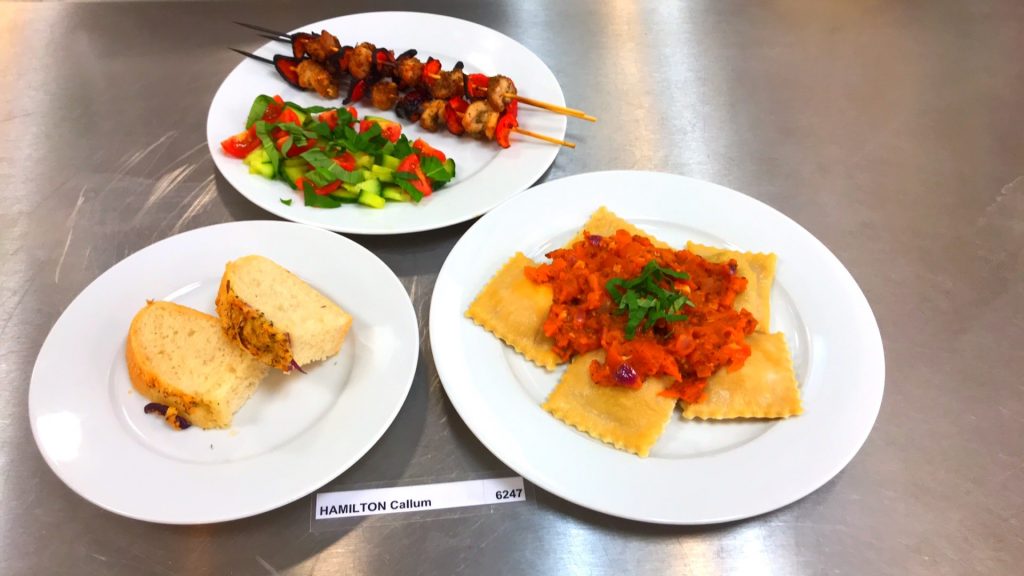 Luke Robinson chose to make food high in starchy carbohydrates and produced Tarragon, spinach and chicken pasta, dough balls with garlic butter and an intricately lattice apple pie.
Elizabeth Wells chose to make food based on the British cuisine and produced Eton Mess, Scotch eggs and Beef Wellington.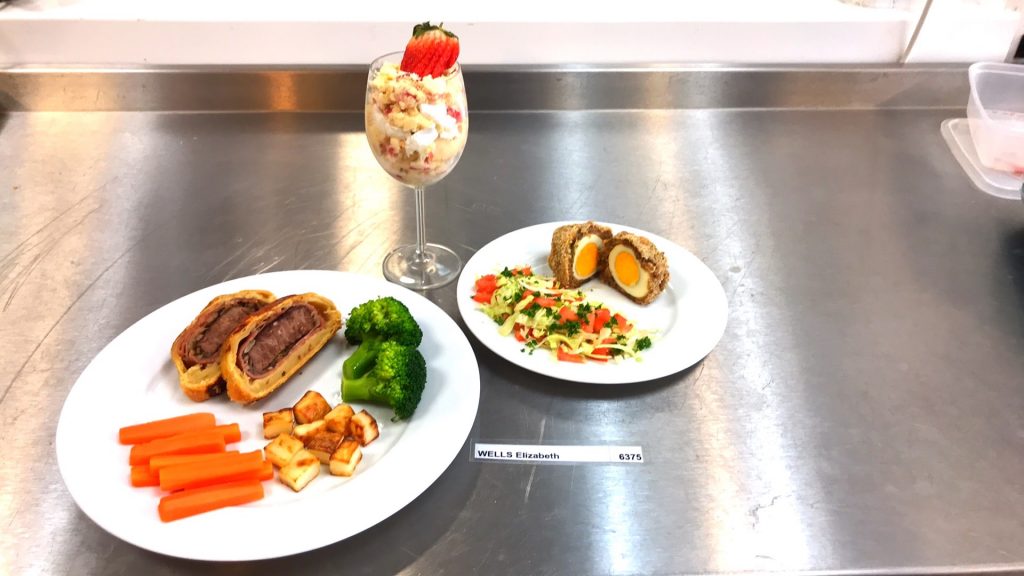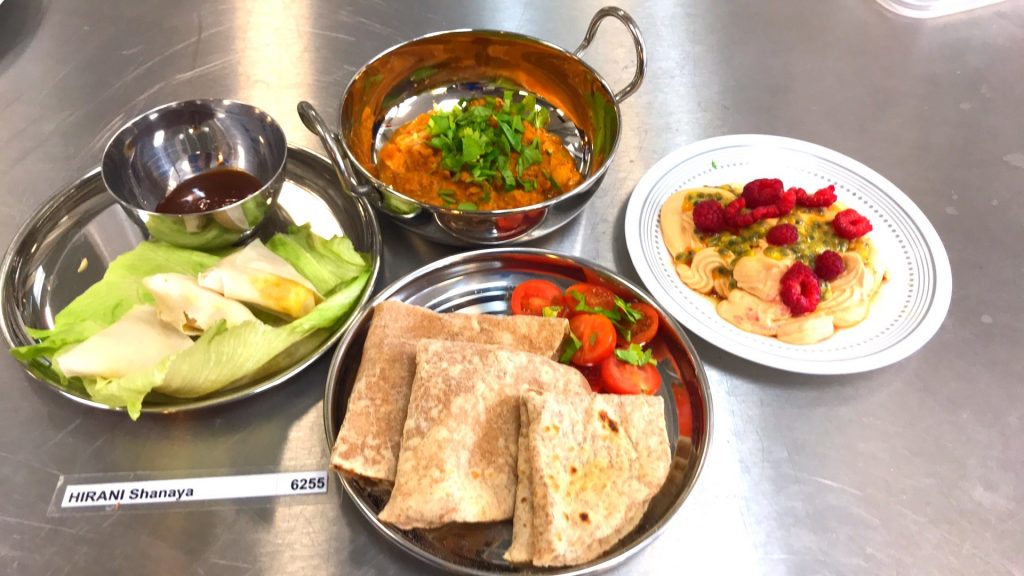 The whole class performed so well and I am so incredibly proud of the hard work and effort that went into the day.