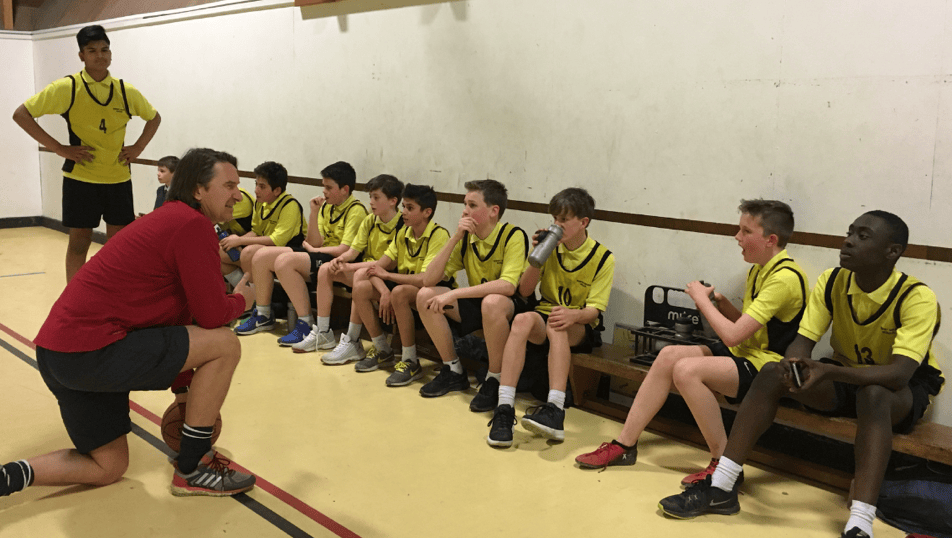 PE and Health Faculty News – Issue 2
---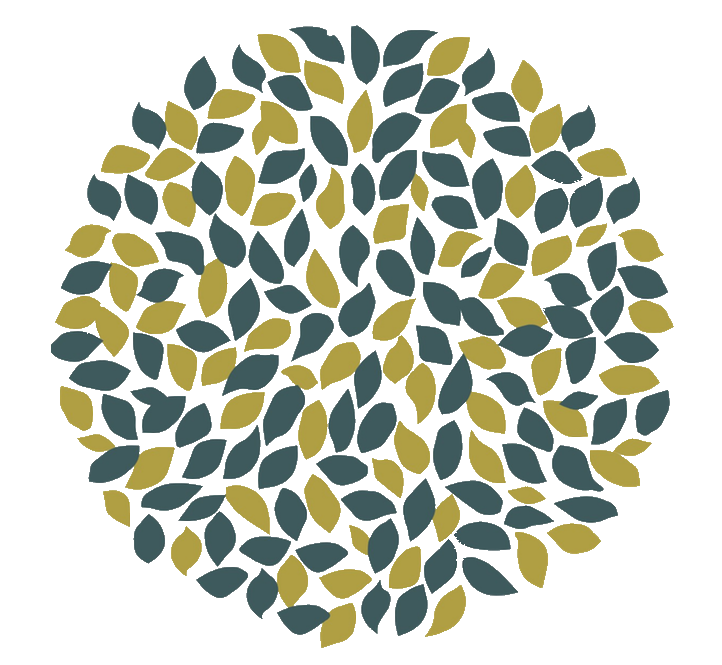 PE and Health Faculty News – Issue 2
Basketball
It has been a very successful for the BMS basketball teams this week with wins for the Year 8,9 and 10 teams. Practices continue at lunchtimes next week with all age groups in action again next week.
Year 9 Boys Basketball  v St Joan of Arc [DISTRICT LEAGUE]
Date :  Wednesday 10th January
Result : WON 22-4
Scorers : V.Sangasinha 12pts, J.Harry-Brown 4pts, T.Bees 2pts, A.Sykes 2pts, L.Andrews 2pts
Squad : Tofunm Rilwan, Archie Sykes, Reid Sims, Sina Azimi, George Rowe, Virat Sangasinha, Ben Peskin, Luke Andrews, Jesse Harry-Brown, Leo Enright, Jay Marsh, Taylor Bees
Comment : After a slow start in the first quarter, Virat Sangasinha got the first basket for the team and continued to be a threat to the St Joan of Arc team throughout eventually gets 6 baskets. The team were at their most effective when they moved the ball quickly and drove towards the basket.
Year 8 Boys Basketball  v Immanuel [DISTRICT LEAGUE]
Date :  Thursday 11th January
Result : WON 20-6
Scorers : Max Machen 9 pts, Taylor Bates 5, Tyler Pearce 4, Cian Lynch 2
Squad : Max Machen, Ellis Anthony, Hamza Said Dawood, Hammaad Khan, Taylor Bates, Nathaniel Amoako, Cian Lynch, Mashrur Chowdhury, Mateusz Szoka, Tyler Pearce
Comment : The year 8 basketball team made a really promising start to the season with a convincing 20-6 win over Immanuel. The whole squad were excellent on defence for the duration of the game with particularly impressive rebounding from Nathaniel Amoako. Some strong offensive play from Max Machen particularly in the first quarter was a highlight with the boys showing some really positive signs for the season ahead.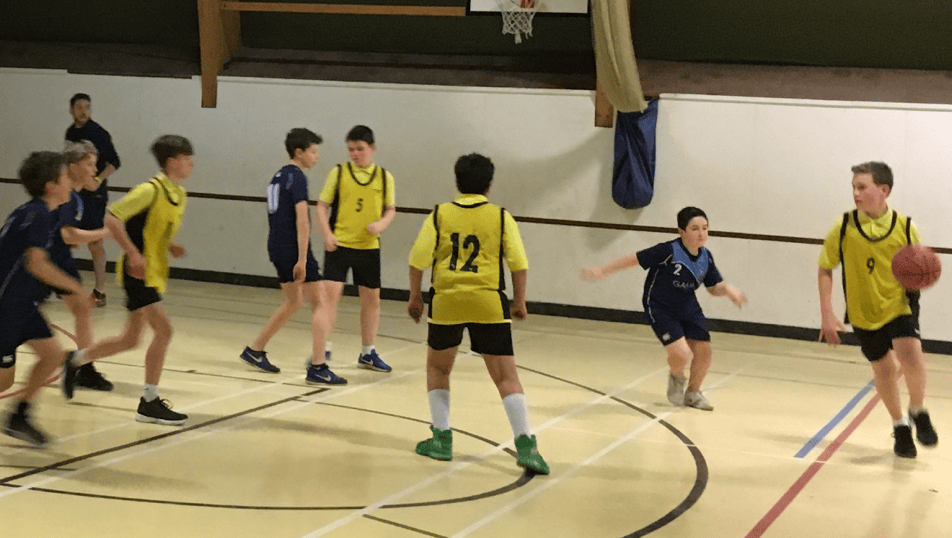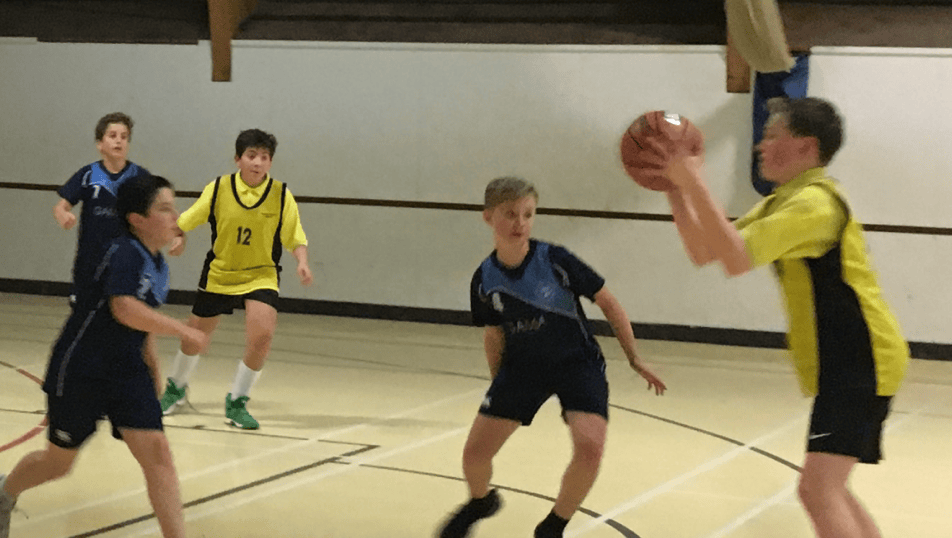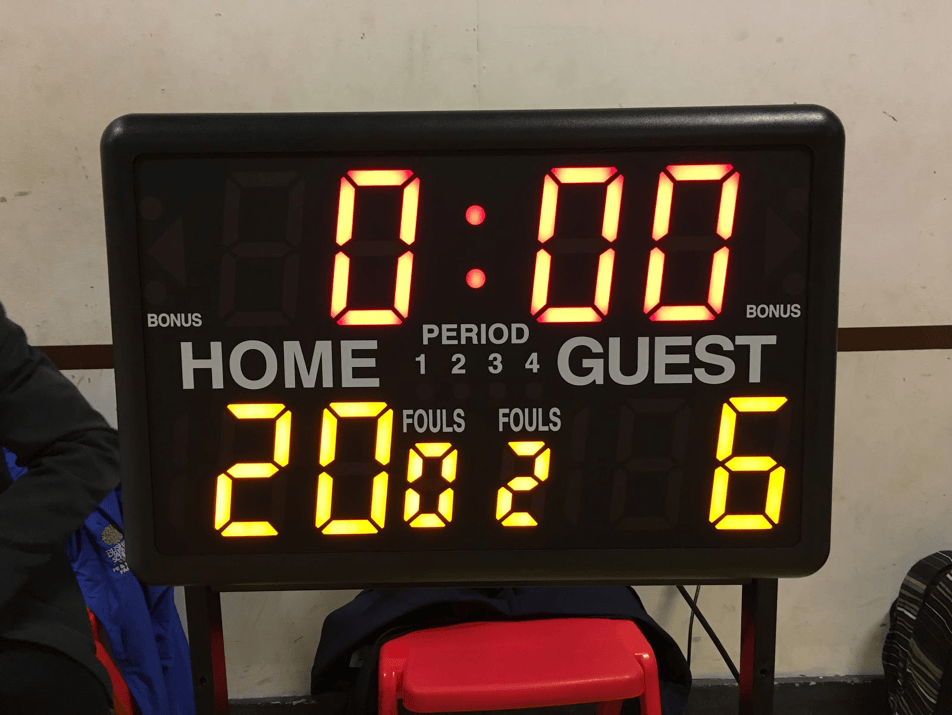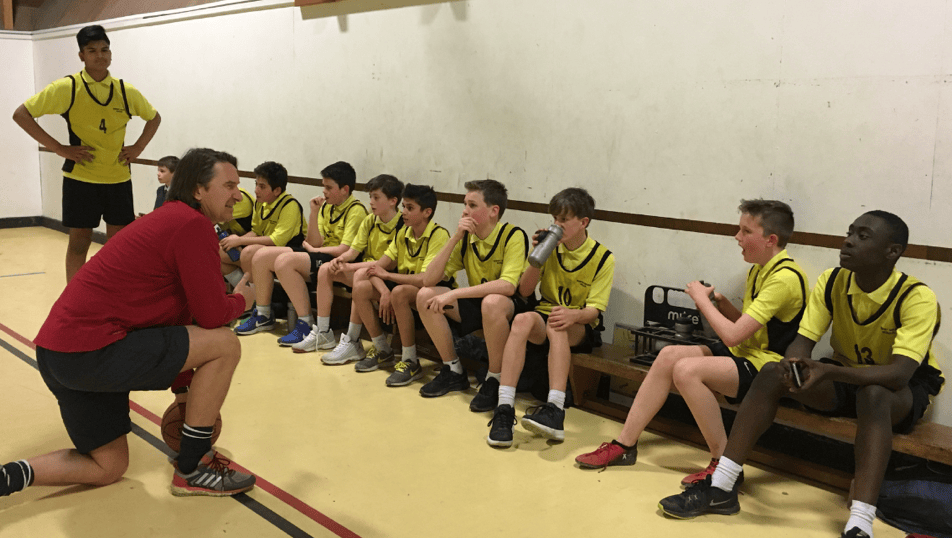 Year 10 Boys Basketball  v FC Academy [DISTRICT LEAGUE]
Date :  Thursday 11th January
Result : WON 40-18
Scorers : Olu Oshisanya 8pts, Kees Van Der Leeuw 7pts, Freddie Gathithi 6pts, Ross Marsh 6pts, Archie Hayes 6pts, Billy Garvey 5pts, James Demir 2pts
Squad :: Keiran Barnard-White, James Demir, Kees Van Der Leeuw, Olu Oshisanya, Ross Marsh, Lewis Reid, Archie Hayes, Freddie Gathithi, Billy Garvey
Comment : It was a good offensive display by the Year 10 team with a number of players getting on the scoresheet. Billy Garvey and James Demir played well as point guards provided other players with a number of shooting opportunities.
Girls Netball
Year 9 – SJC
Date: 09/01/18
Opposition: Rickmansworth
Result: Lost 15-12
Team: E.Rowe, S.Narroway, A.Hutchison, M.Hayes, J.Benveniste, B.Patel, A.Elman
Comment: This was a really close game where the lead swapped frequently between the teams. Both defences made it difficult for the ball to be fed into the shooters and every pass needed to count.  It was Rickmansworth who capitalised in the last quarter pulling away to secure victory.
Player of the Match : Jess Benveniste – has performed consistently well all season and in this match.
The year 9 team have done extremely well this year moving up into to the premier league of the WDSA netball league and winning all but 3 of their matches.  Well done girls and Mrs Cartledge on a really successful season.
Year 10 – SJC
Date: 09/01/18
Opposition: Rickmansworth
Result: Lost 12-10
Team: K.Gunasegaran, N.Redmond, K.Williams, A.Wells-Harbin, N.Djanmah, C.Lightfoot, A.Finley
Comment: Again this was a really tight match with goals being traded at either end.  With the play fast and energetic from both teams and conditions difficult it was Rickmansworth who pulled away in the last quarter to win the fixture.
Player of the Match : Kaitlyn Williams – excellent passing and energy throughout the game
Gymnastics Club
Gymnastics club is now on in the gym on a Weds and Thurs after school and at lunchtimes on year group days.  Any students wishing to take part in the the team competition in March MUST regularly attend practices.
Trampolining Club
Trampoline club has restarted on Monday and Wednesdays after school in the gym.  Please see Miss Booth (teaching assistant) if you wish to be involved.  Competition in March.