High Expectations in Year 9 Music
---
High Expectations in Year 9 Music
It was great to drop in to Mr Butler's Year 9 music lesson on Friday last week and see all the students making a really focussed start and answering two questions that related to the topic of 'music for specific times and places'.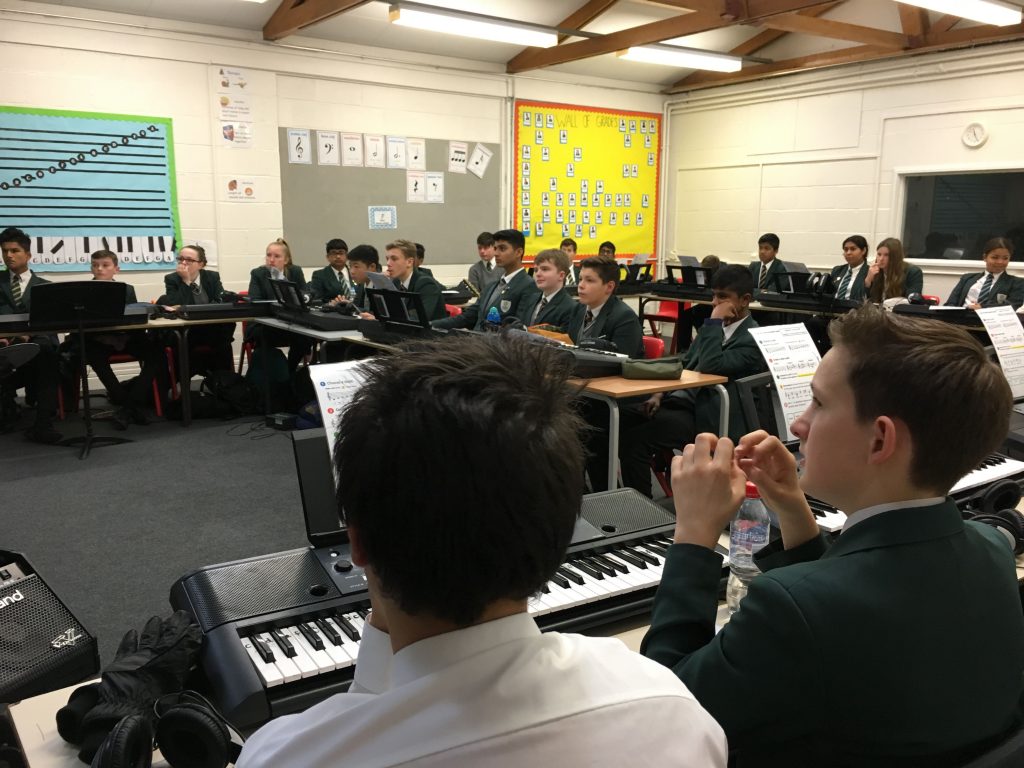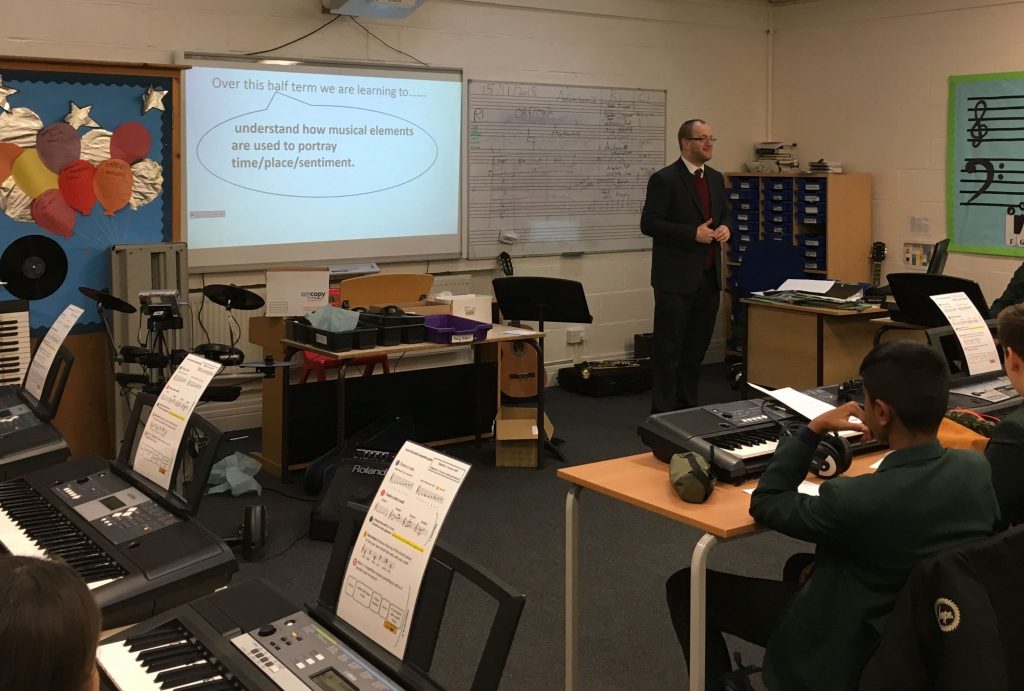 Mr Butler reminded the class of the clear objectives and demonstrated to the class what to do using a visualiser to show his playing on the screen!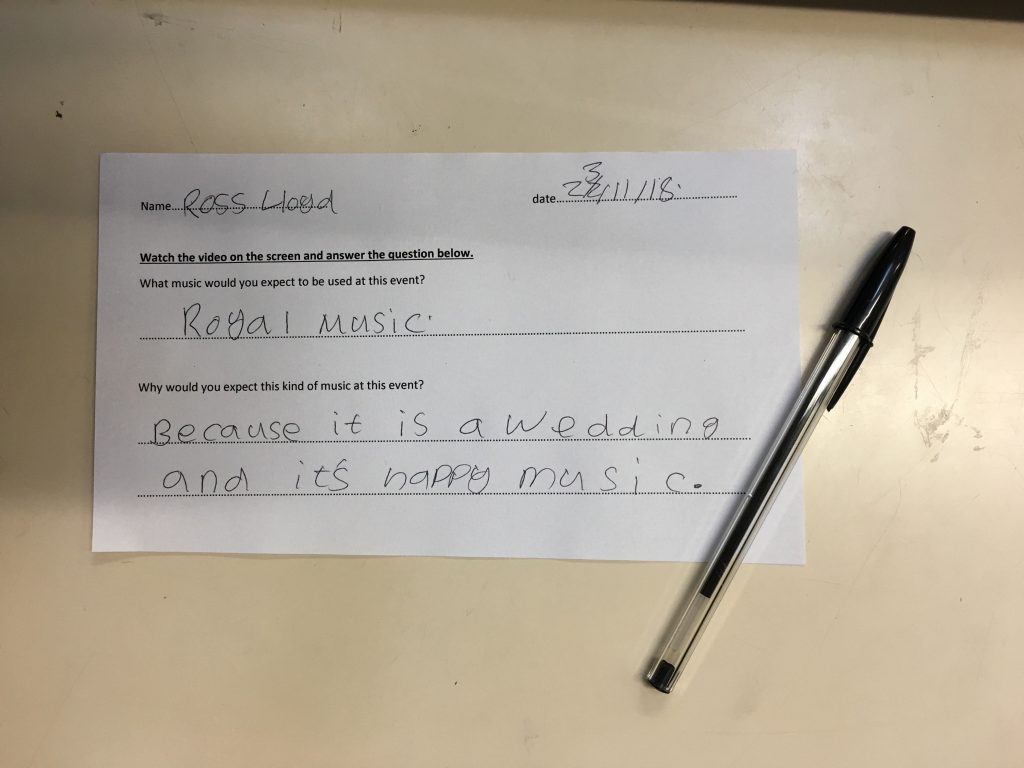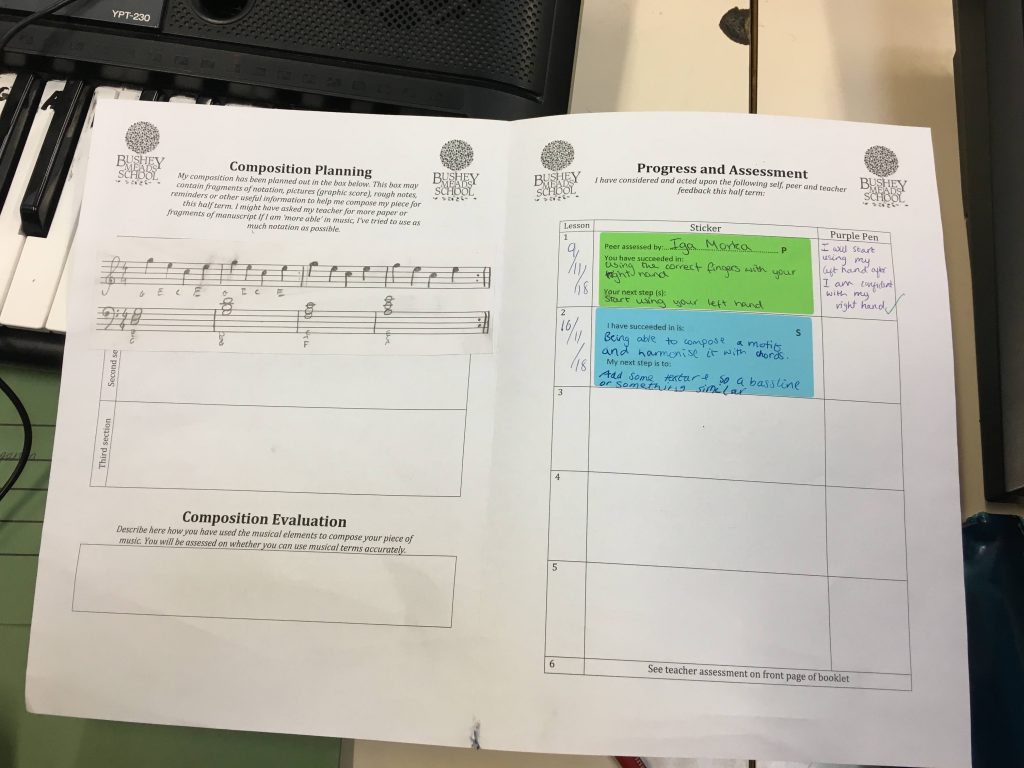 He was encouraging the students to respond to their self and peer assessment completed in DIRT time on booklets specially designed to capture the progress made.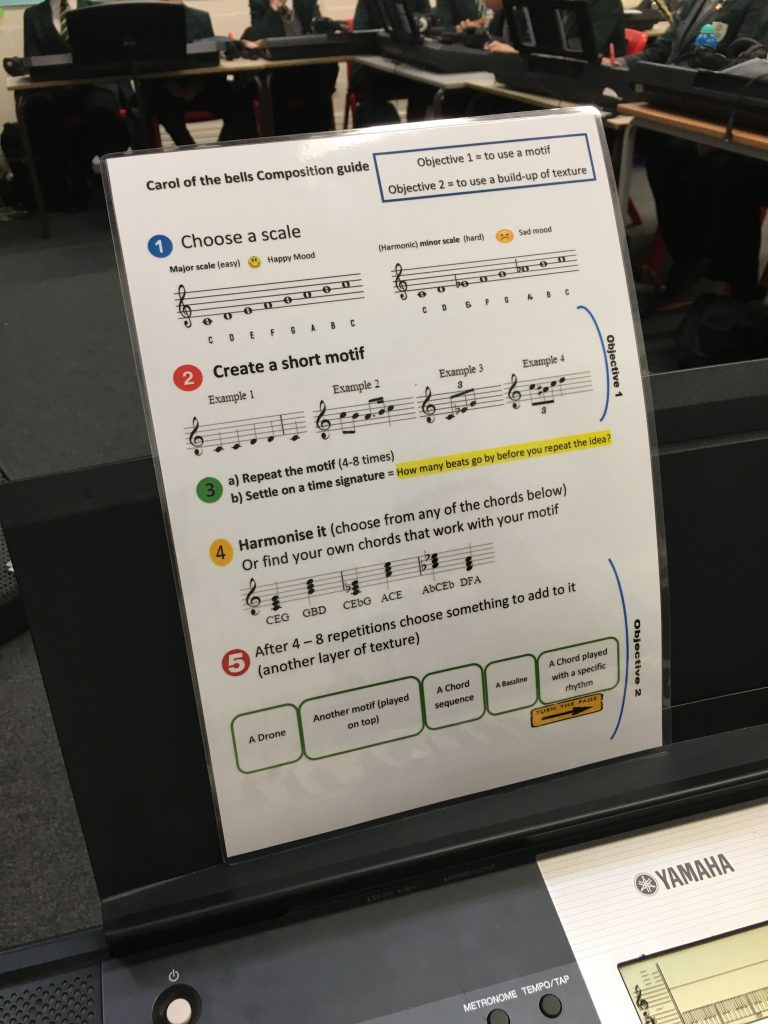 A clearly designed laminated sheet effectively supported the practical music learning journey ahead.