Last Monday, 35 year 8s spent an action-packed week in Normandy, France. Our accommodation was surrounded by grass and countryside so we had space to go outside in our free time. Our rooms were nice as it was like having a sleepover every night. On Tuesday, we visited a chateâu, and participated in many fun and exciting activities including Wall Climbing, Orienteering and Archery. My favourite activity was Archery because it was very fun and enjoyable. Every day, we were given a picnic that included a baguette, crisps and a bottle of water. Whilst there I got to explore a range of new foods ( including snails). One day, we visited the Bayeux tapestry, the D-Day landing beach at Arromanche where we watched a very moving 360 degree film about the D-Day landings and also visited one of the British WW2 cemeteries. We also held a talent show where there was a variety of acts including singing and magic as well as dancing.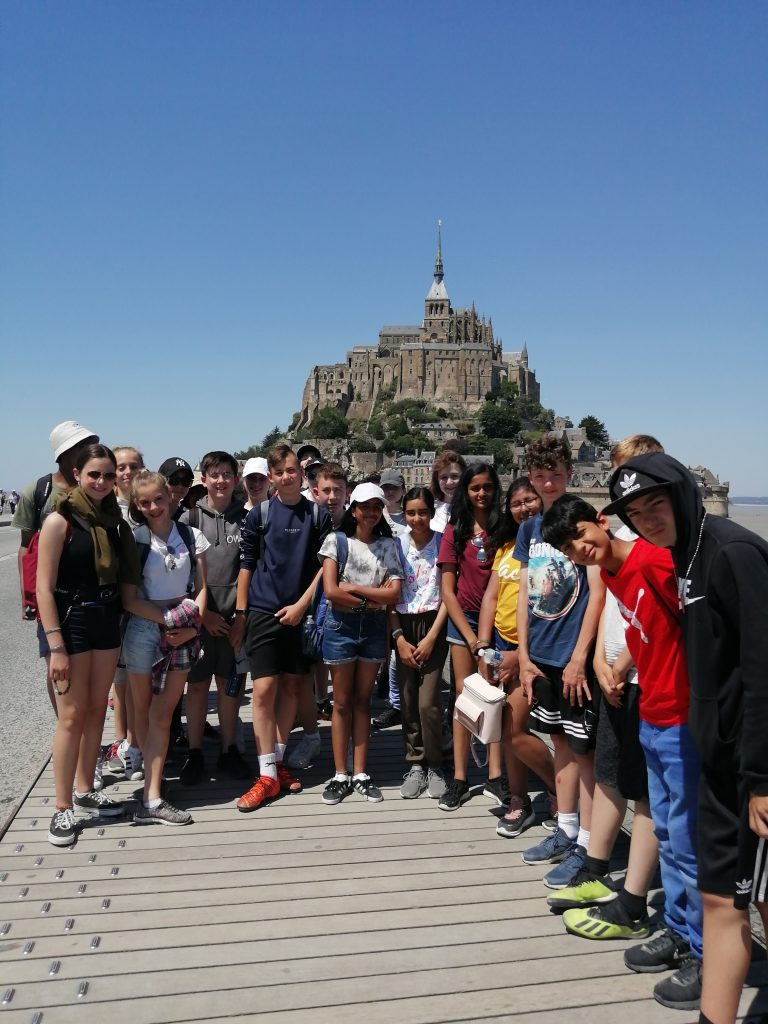 My favourite bit of the whole trip was when we visited the Mont St Michel, because we got to visit the beach, the views were stunning and the ice cream was delicious. We had many opportunities to take pictures with our friends at the different landmarks we visited. I really enjoyed going to beaches, holding a live crab and talking to people that I rarely ever talk to. The funniest thing that happened would probably be when Millie Ann put a dead crab down the back of Alex's shorts.
Overall, I really enjoyed the trip because it was very fun and it was a good experience for me, we got to visit many different places and had packed days of activities. I enjoyed every moment and I learnt to be more independent with having to get back to places at a certain time. I also really developed my French speaking and understanding whilst there, so that will be helpful for my French lessons at school. It was truly an experience that I will never forget and I would love to go again.
Owen Williams and Anna Wolstenholme