Focussed Year 11 Students
---
Focussed Year 11 Students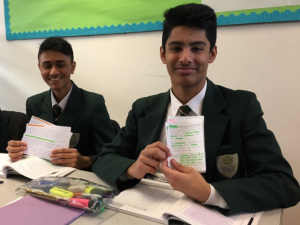 Our Year 11 students are working really hard in all lessons post their Pre Public Exams or PPEs last week.
Many of them are aiming to improve already very good GCSE levels but some are also facing up to the challenge that actually not enough work and revision had been done in preparation for their recent exams – something not to be repeated for the real GCSE examinations in now less than 60 school days' time.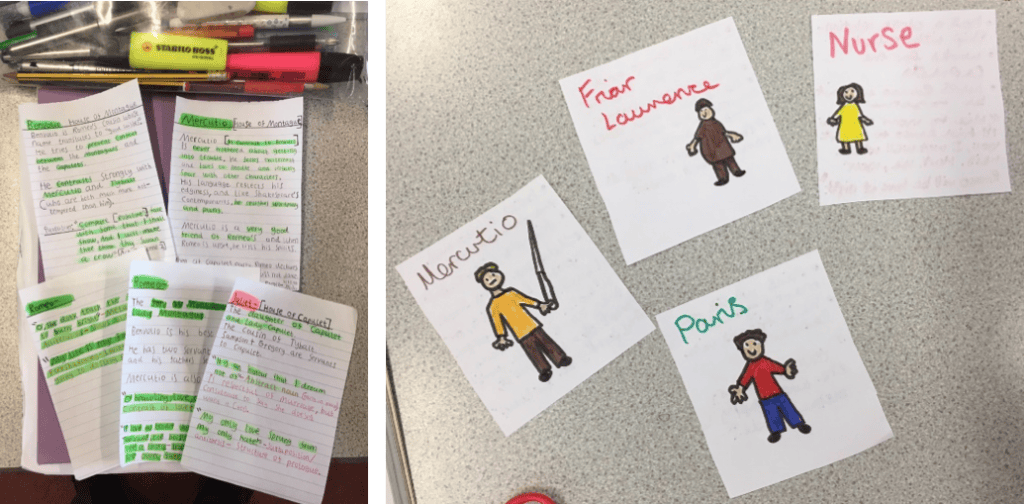 In Miss Farook's English lesson students were making some superb revision cards based on characters from Romeo and Juliet. They were ensuring that each card contained a brief description of the character and the household they are linked to. They also included a key quotation and highlighted the key themes associated with the character.  Students were being really creative and using good visual cues including images to aid their memory. The work of Holly, Monica and Arin and Vinal (both pictured above) typified the high standard of the work being completed.