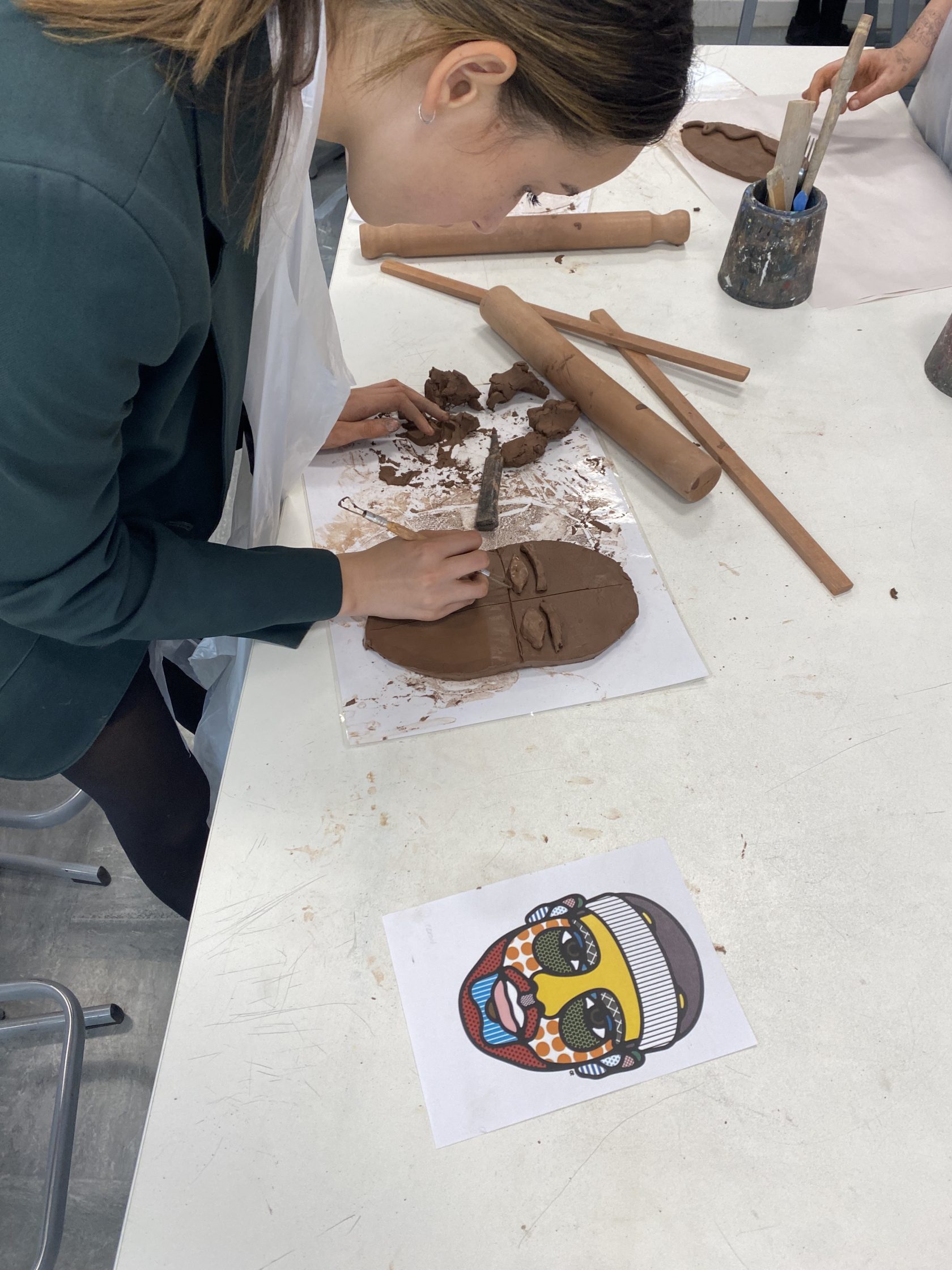 First Clay Lesson Since Covid
---
First Clay Lesson Since Covid

Covid can't stop creativity!
Year 9 experienced their first Clay Lesson in the Art Department this week. With a slight hurdle in the way the past year, the year 9's were extremely excited to roll up their sleeves and start carving their clay faces into creative pieces of art. The pupils experimented with etching, indenting the clay with tools, and also carving their desired facial features on their clay faces. The enthusiasm was visible throughout the art department as the classes sculpted their 'Pop Art Faces' projects. A very positive experience with a lot of new skills and techniques learned from the group, thanks to the excellent Art Department and the measures taken place for safety around Covid.
  
Well done to the students!