It was great to walk through the Maths Faculty in Monday of this week and see so many students actively involved in their learning.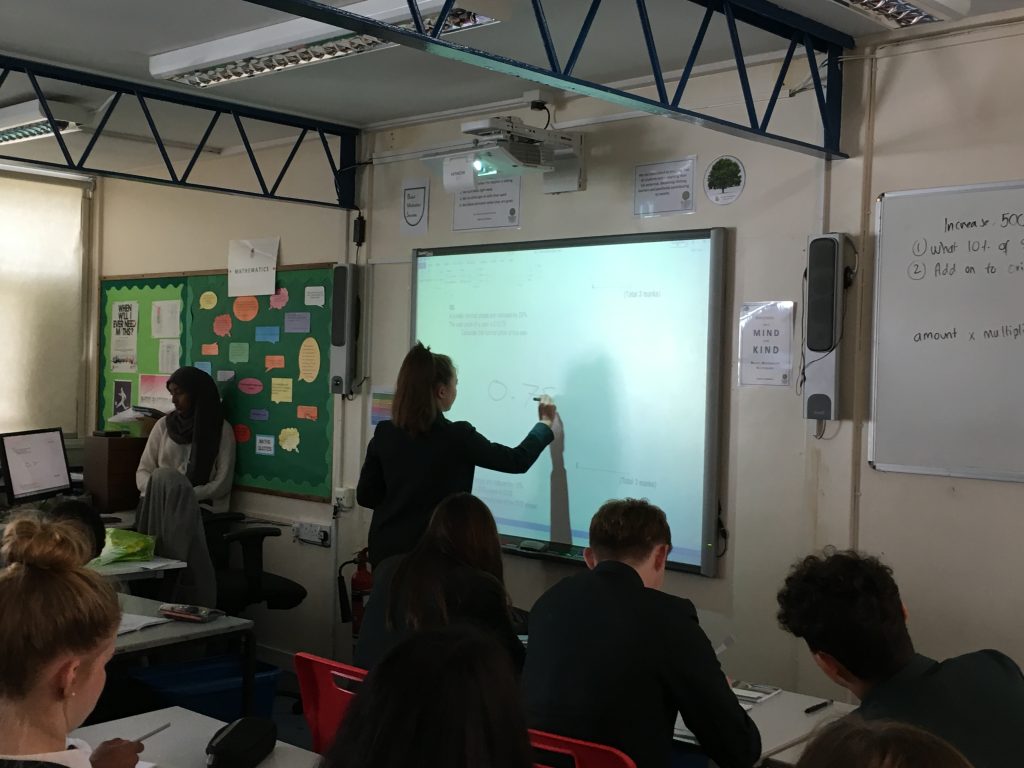 A challenging puzzle type algebraic focussed starter activity was engaging students well in Mr Kasza's lesson and student leaders were up and helping each other – without being asked which was good to see.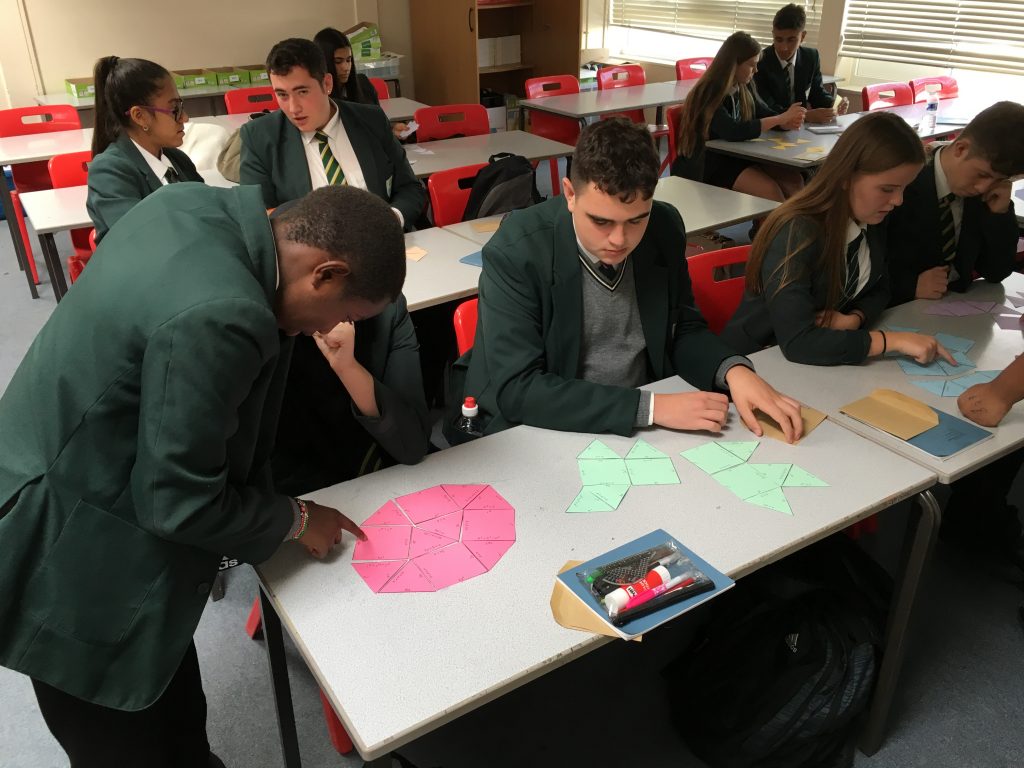 Students were also supporting each other effectively in Miss Aden's lesson modelling their answers to GCSE style examination questions on the interactive whiteboard for all to see.