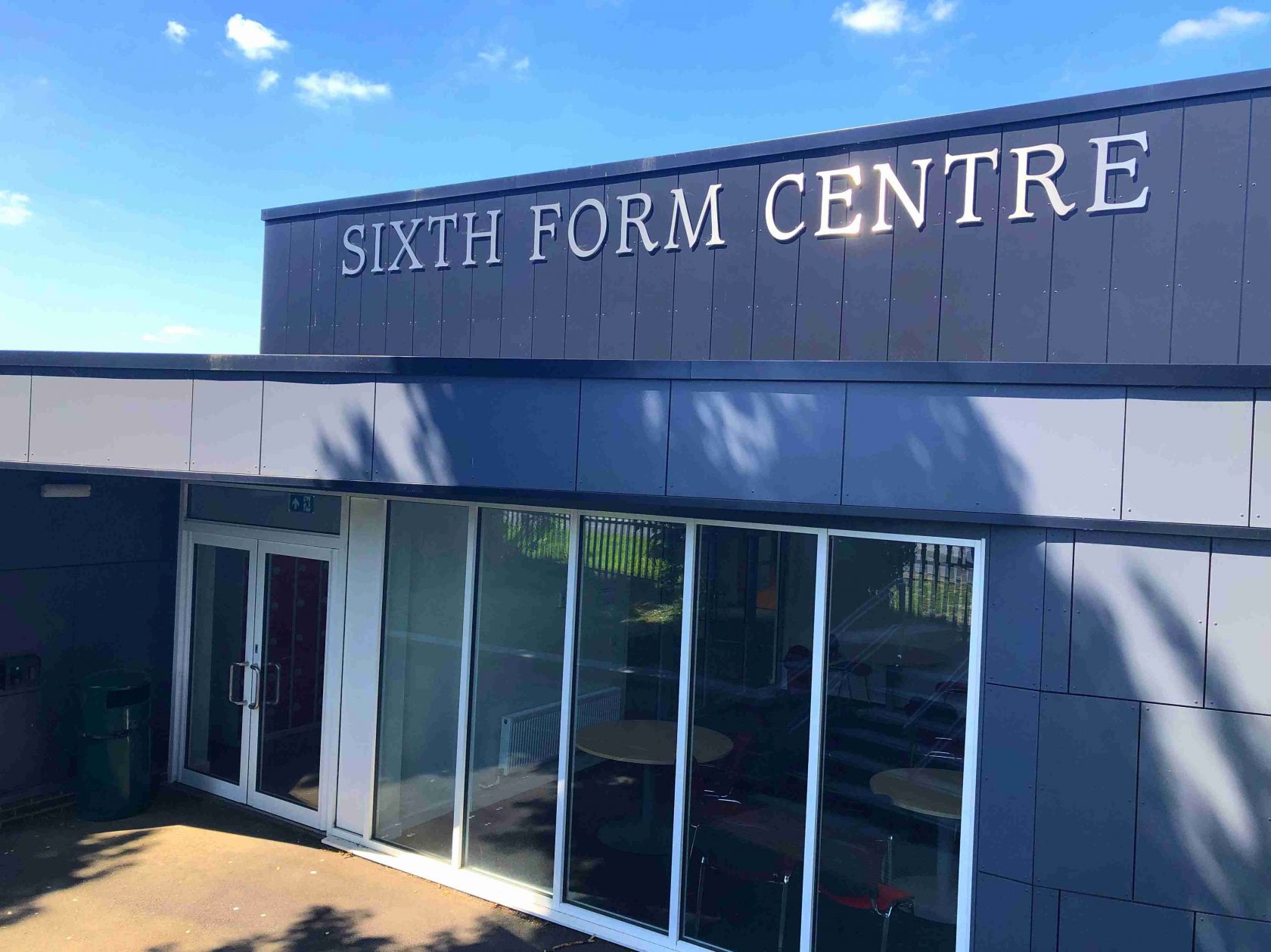 First Lessons Event – Students Experience Sixth Form for the First Time
---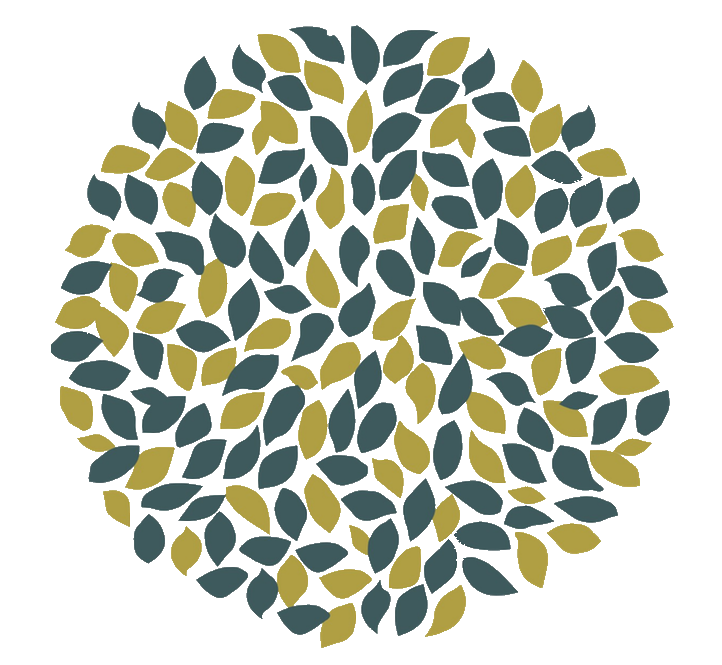 First Lessons Event – Students...
This week has seen our biggest First Lessons Event ever at Bushey Meads. The Sixth Form team have worked hard to welcome all students enrolled into next year's Sixth Form into school for a chance to meet with their prospective teachers. Having the opportunity to experience the first lessons of their courses helps the students transition from Key Stage 4 to Sixth Form and builds confidence for their start in September. Each student has made a fantastic effort to attend at their specific lesson times, allowing for the safe return of all the students.
I speak for the entire Sixth Form team when I say what an absolute privilege it is to open the Sixth Form for this event, the students look so smart and mature in their business wear. I know the class teachers have worked hard to produce some fantastic first lessons and bridging tasks for all attendees and for those unable to attend. Additionally one of the nicest aspects of this event is the opportunity to welcome not only current Bushey Meads students but also those who are new to the school for Sixth Form. All students had the chance to experience a typical lesson in the life of our oversubscribed and increasingly popular Sixth Form.
From all of the Sixth Form team, we wish the students a successful summer with their GCSE results and we look forward to welcoming each of the students from this week's event into the Sixth Form next September. If you are still looking to attend Bushey Meads for Sixth Form study and have not taken part in this First Lessons Event, we currently do still have places available. The Sixth Form team will be available on GCSE results day in August to discuss enrolling here with our, OFSTED rated, 'Outstanding' Sixth Form.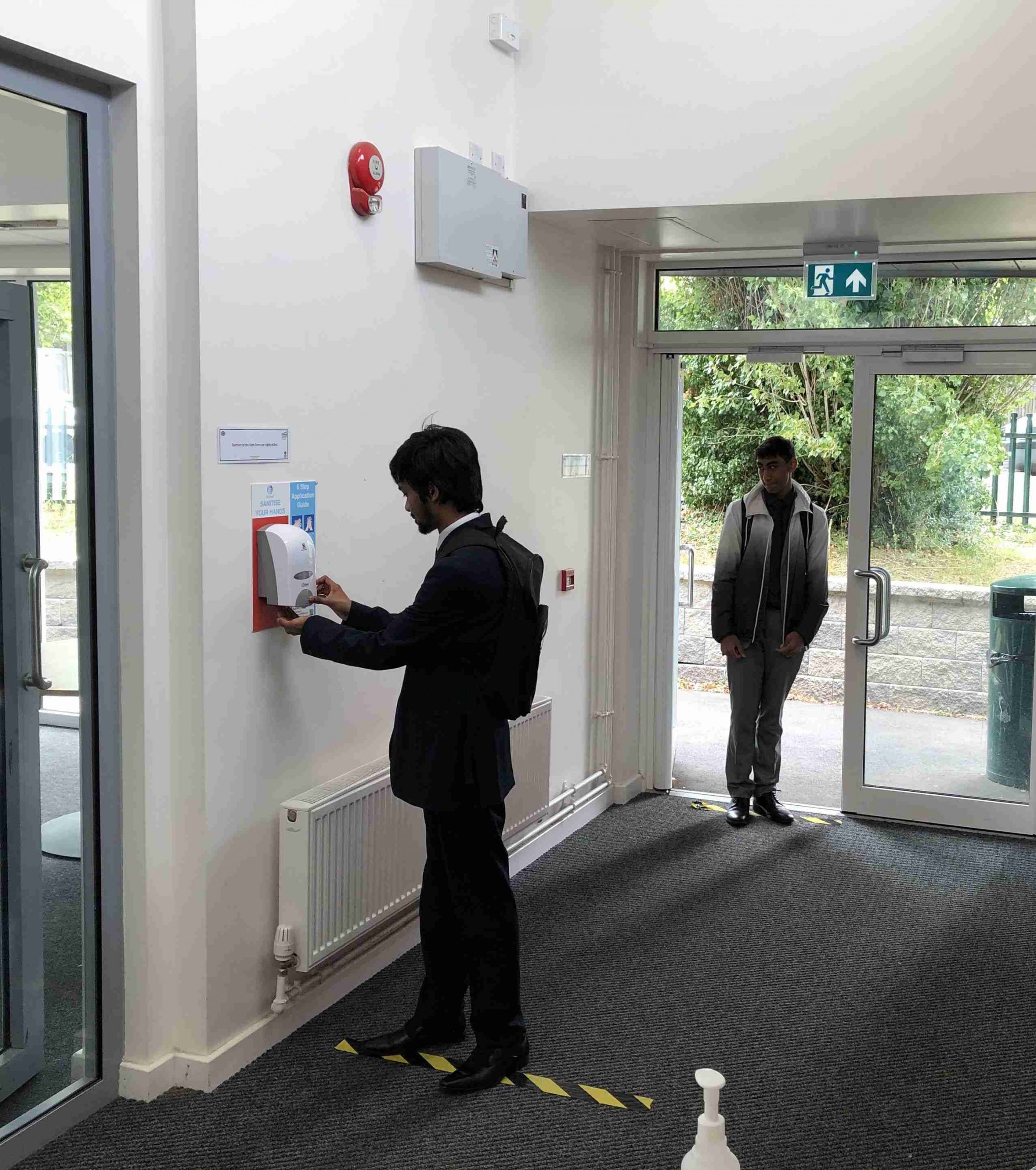 Students taking care to follow all safety precautions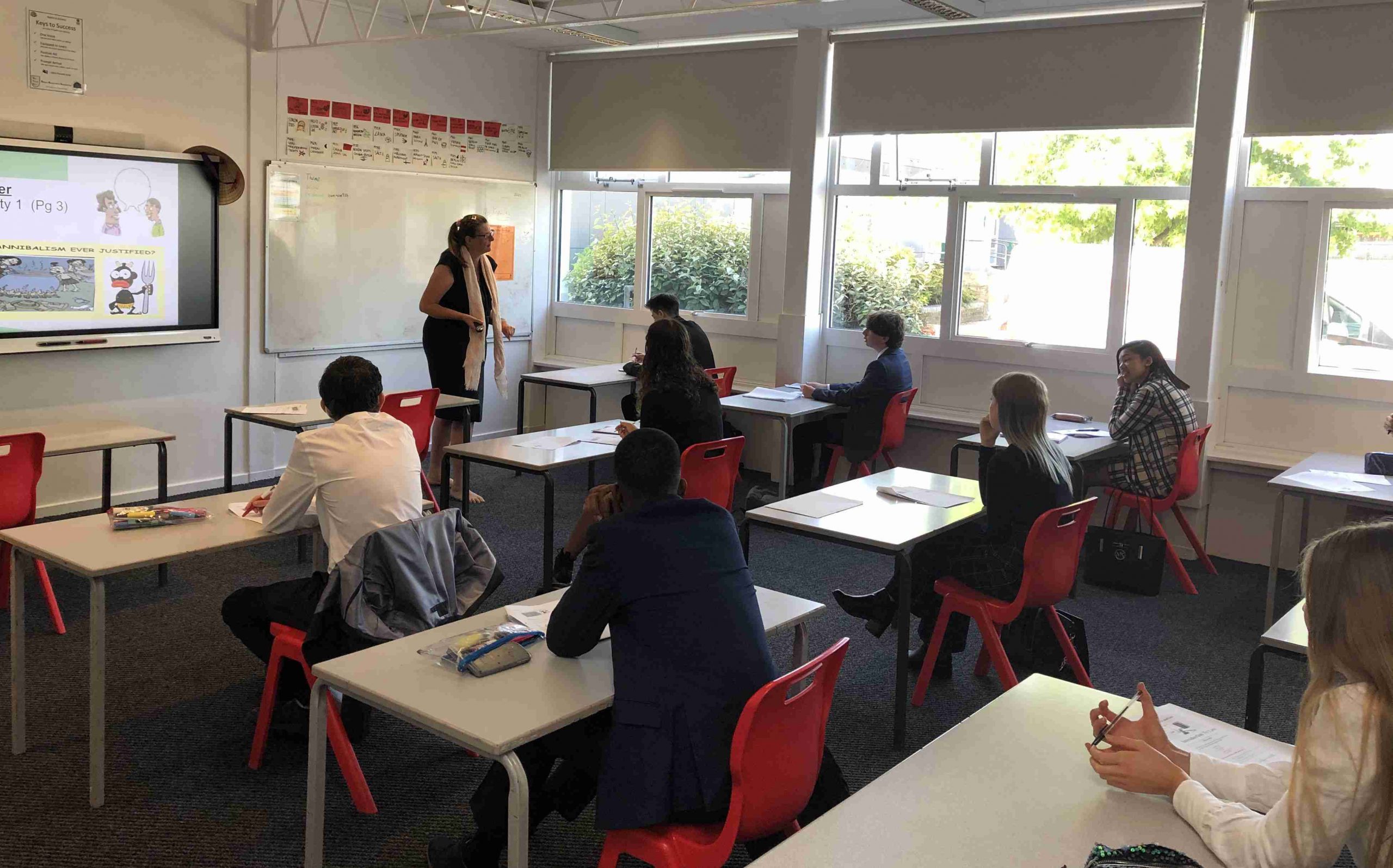 Ms Knowles delivering the first lesson of Law A Level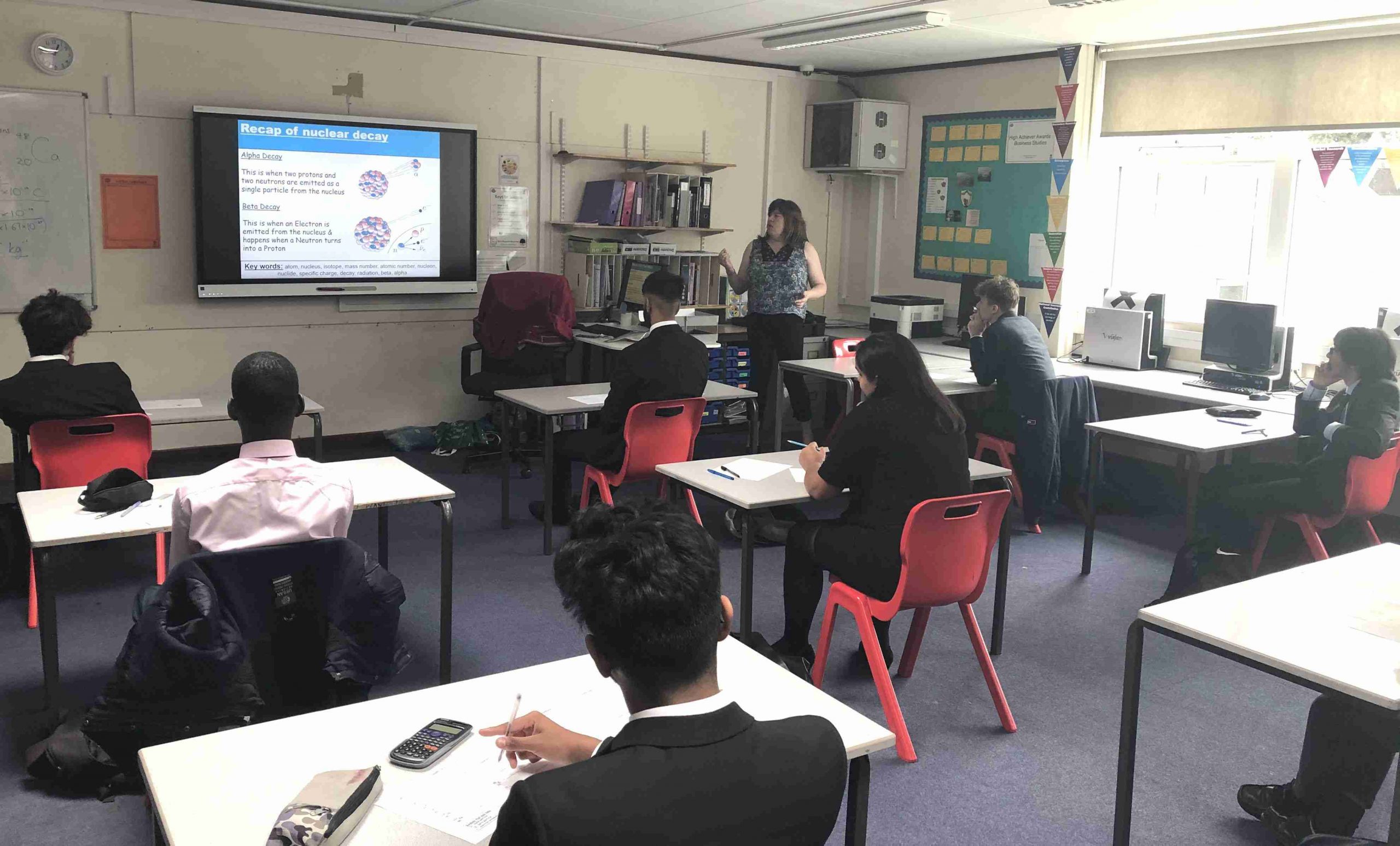 Miss Booth discussing nuclear decay in the first lesson of Physics A level