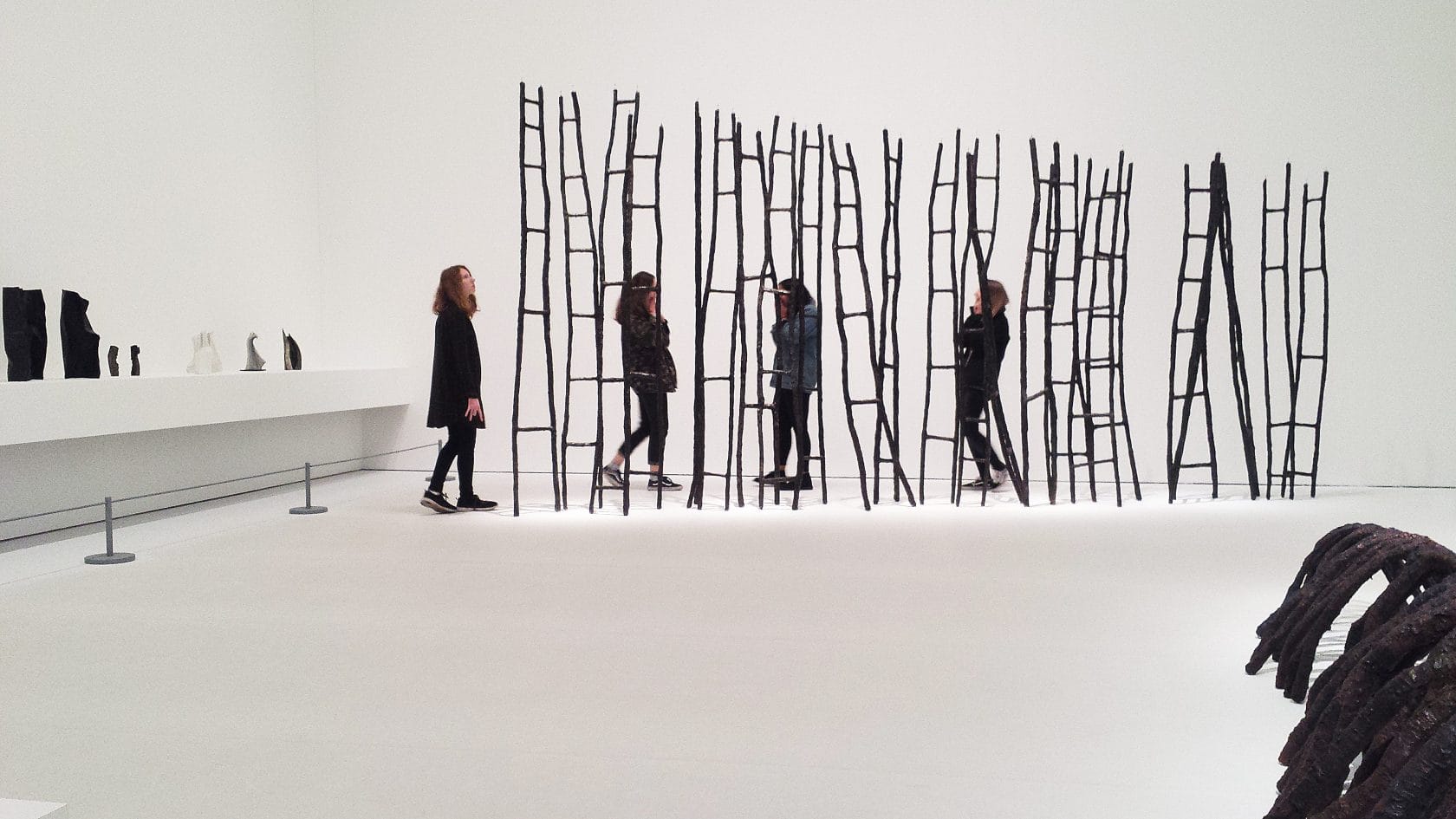 We Loved Barcelona!
---
On   24th to 27th February a group of sixth form Art and Graphics and Photography students travelled to Spanish city of Barcelona, the Catalonian capital.
Day one. We arrived in the early evening and settled into our hotel, situated in the stunning, palm tree lined, Plaza Reial in the heart of Barcelona's Gothic quarter. We had our first even meal in a restaurant on Las Ramblas followed by a stroll around the picturesque marina.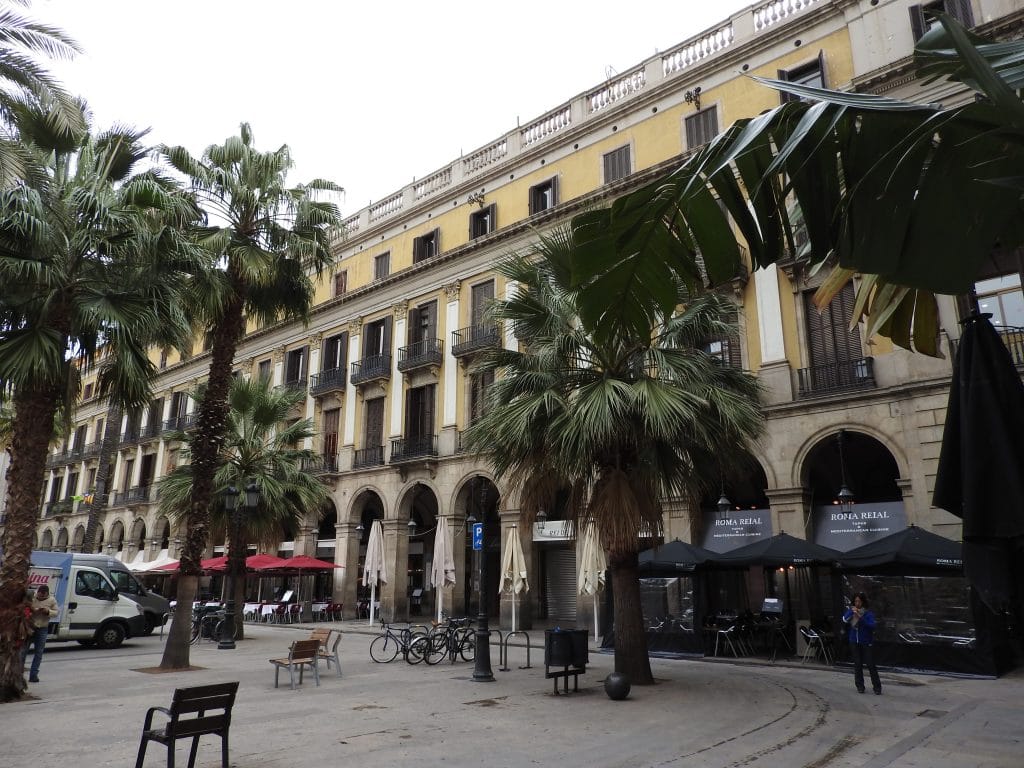 The next day had a packed itinerary, starting with the Picasso Museum, charting his various stylistic changes throughout the years as well as housing some of his earliest works; His later work included a particularly memorable sires of developments based on a Velázquez portait.  A visit to Park Guell, designed by Gaudi followed. The park contains amazing stone structures, stunning coloured mosaic tiling and fascinating buildings. There are walkways supported by twisting rock pillars that seem to be growing out of the ground like tree trunks. Gaudí's strong affinity to natural forms was obvious.  At the top of the park is a terraced area where we got a wonderful view of the park and of Barcelona City on this bright sunny day. We then visited La Sagrada Familia, a huge cathedral started in 1882 and worked on by for Antoni Gaudí for 47 years up to his death, his architectural master piece, still being constructed to this day; truly humbling for all of the students.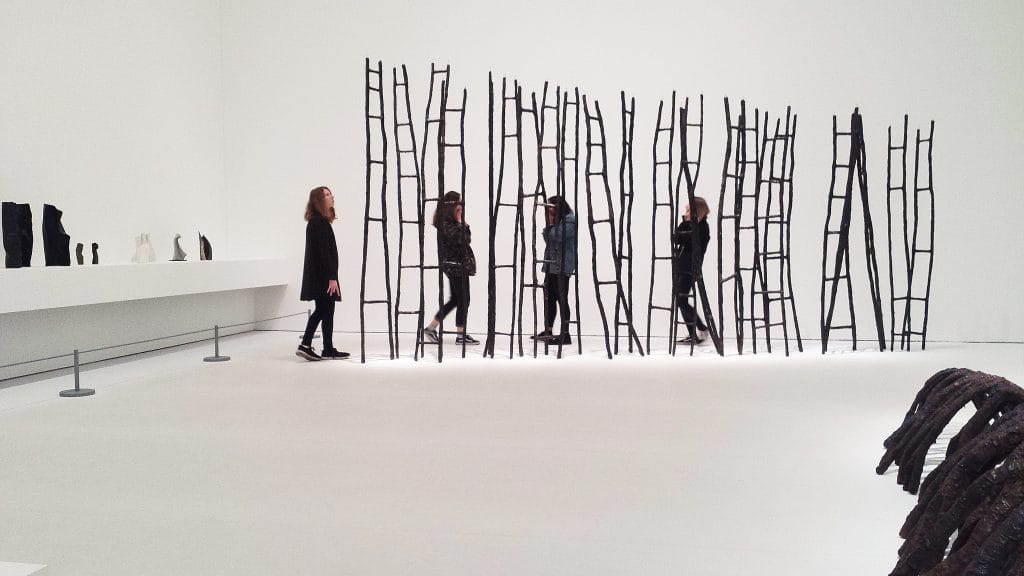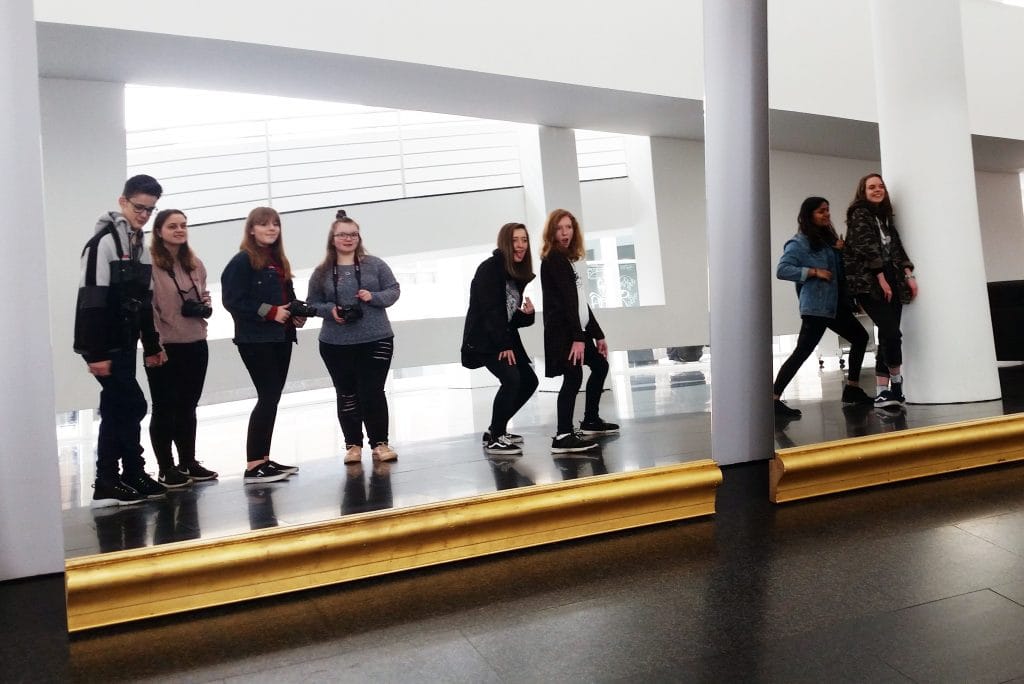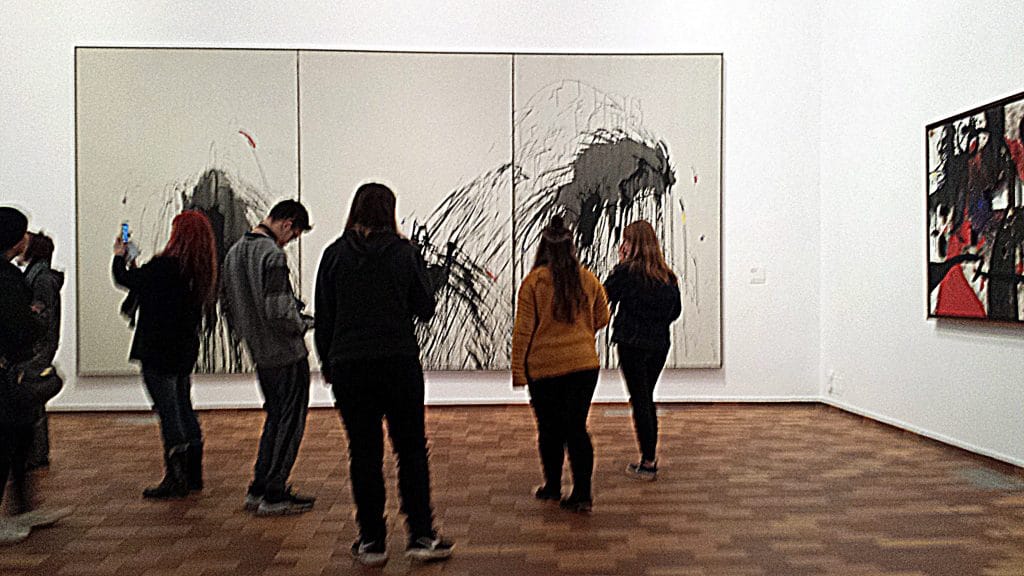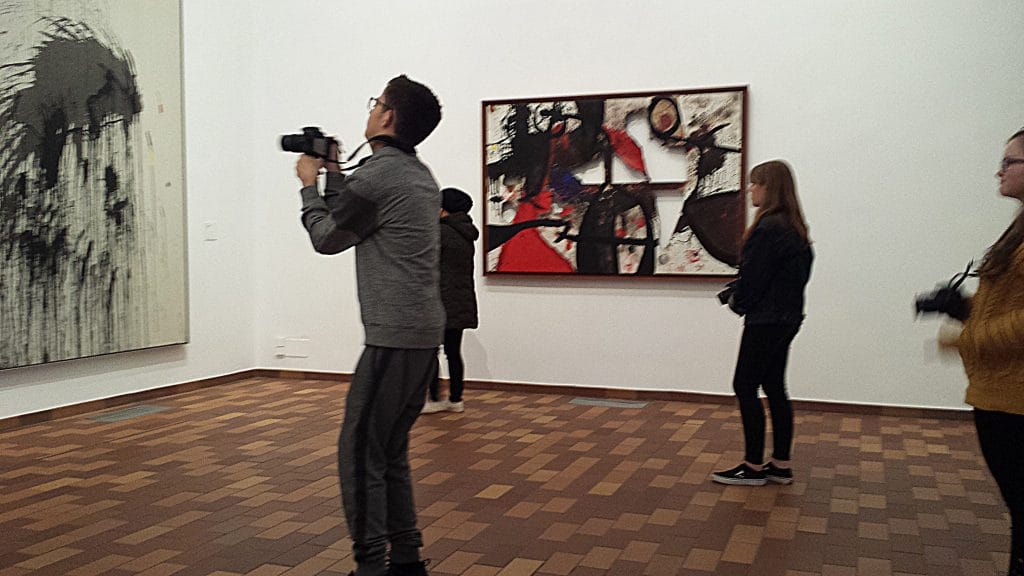 Day three started with students viewing more contemporary art work, exhibited at MACBA, the museum of modern art. Included was a fascinating exhibition of sculptures and paintings by New York artist Rosemarie Castoro which students found very inspiring. We then visited Casa Mila La Pedrera is a most unusual, iconic apartment block designed by Gaudí. Students were able to visit the roof top with its organically formed chimney stacks and curved, undulating walkways. In fact there are no straight walls or openings in the whole building. We were also able to view an apartment interior, maintained in its original art nouveau style.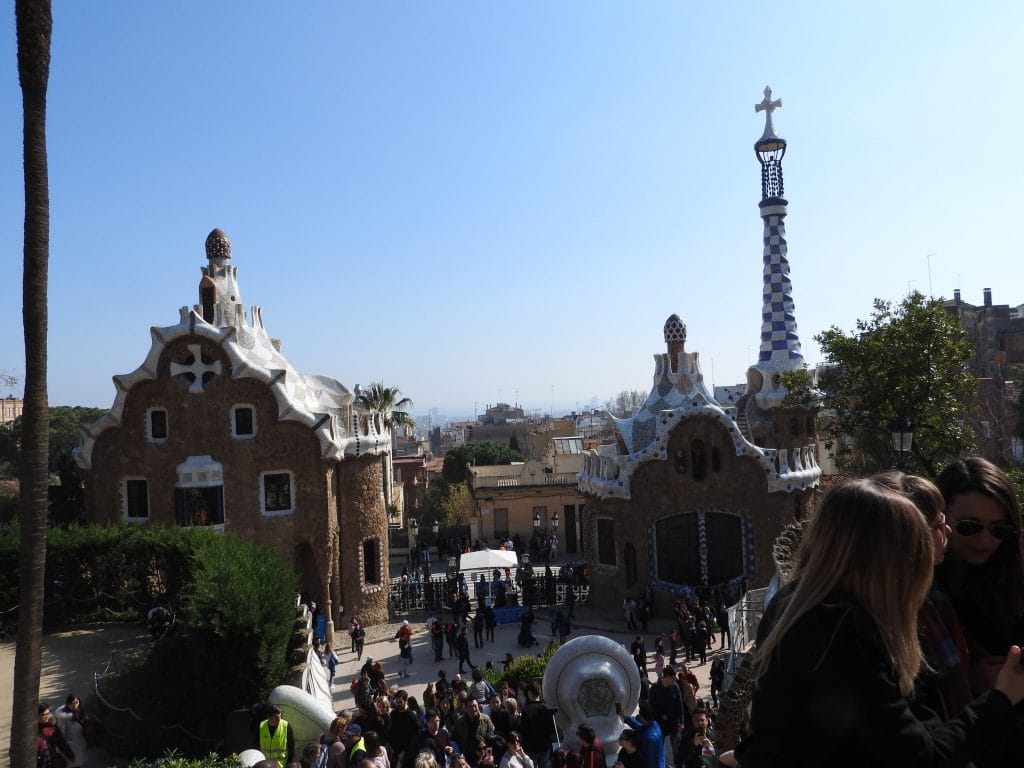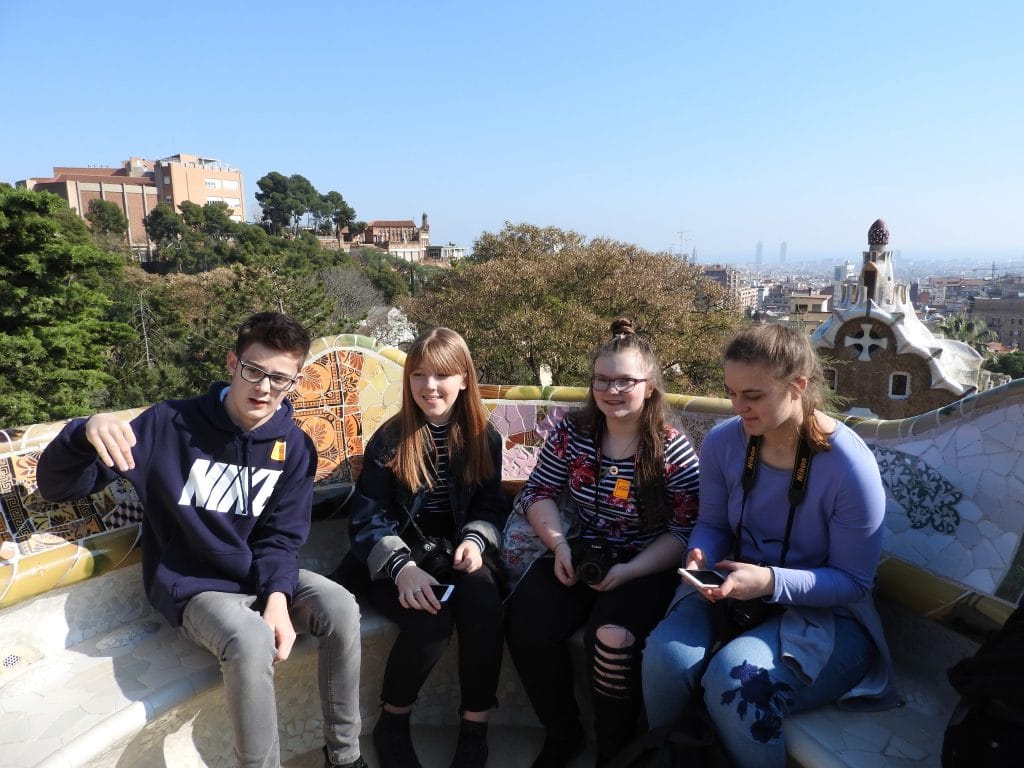 The last day started with a visit to the Miro Museum, situated on the tranquil Montjuic overlooking Barcelona. The gallery houses a fantastic collection of Joan Miro's key works. We were all impressed and inspired. In the afternoon we took a cable call from Montjuic to the beach.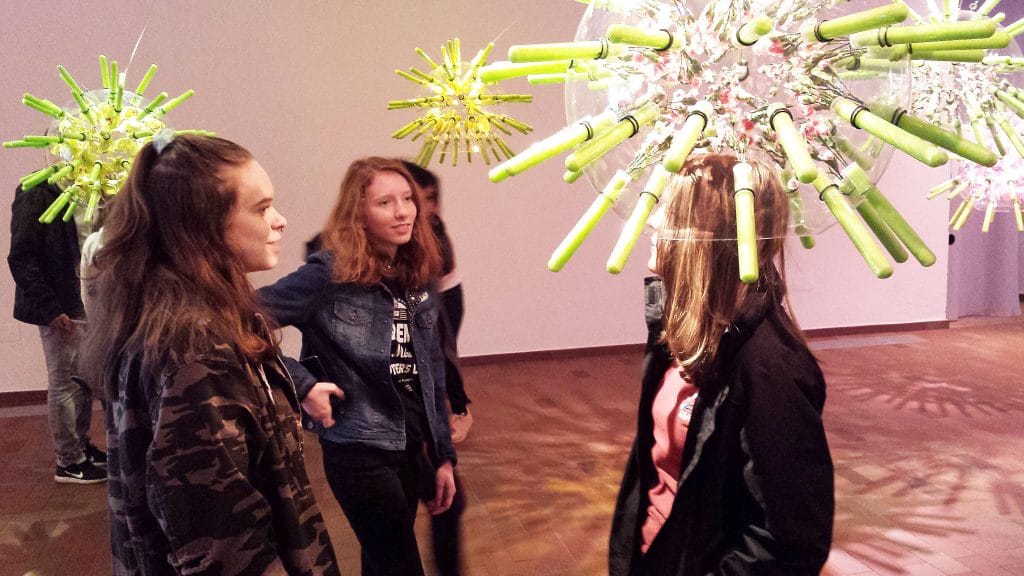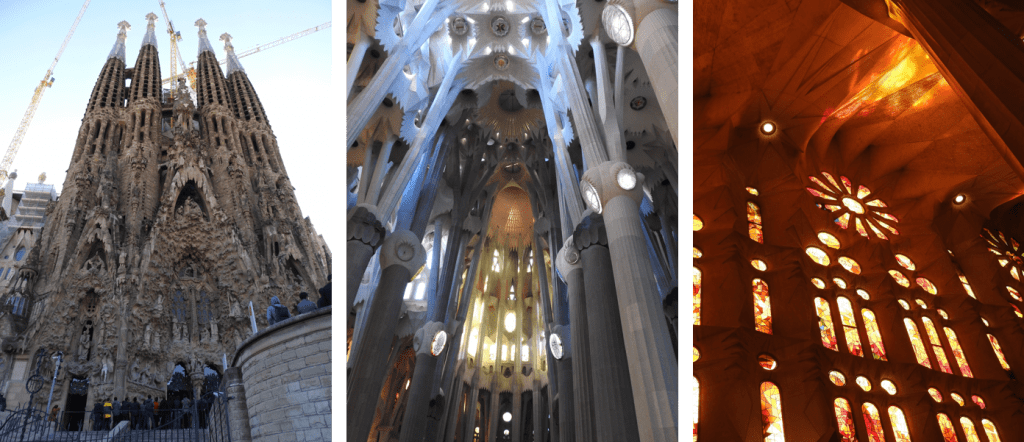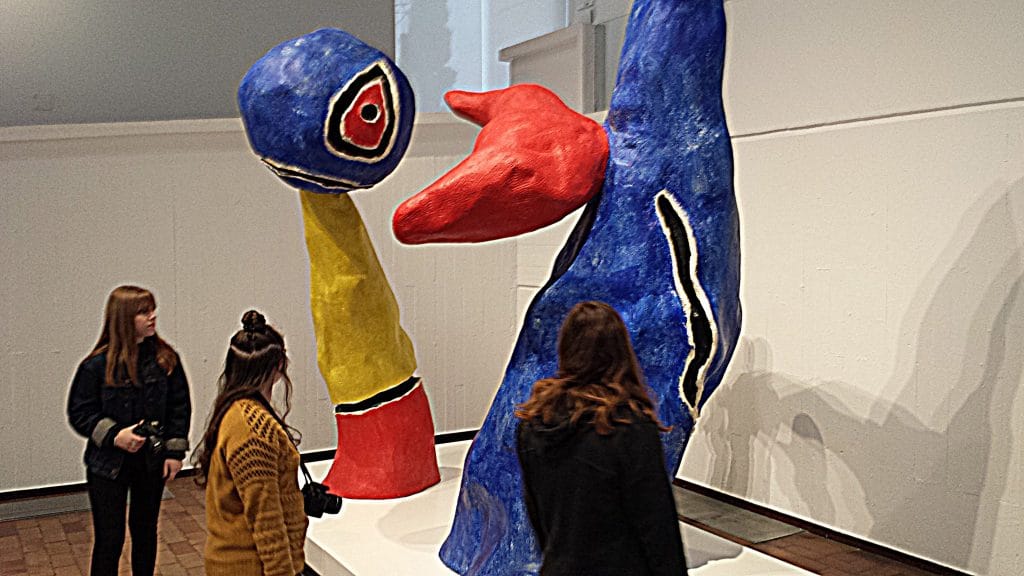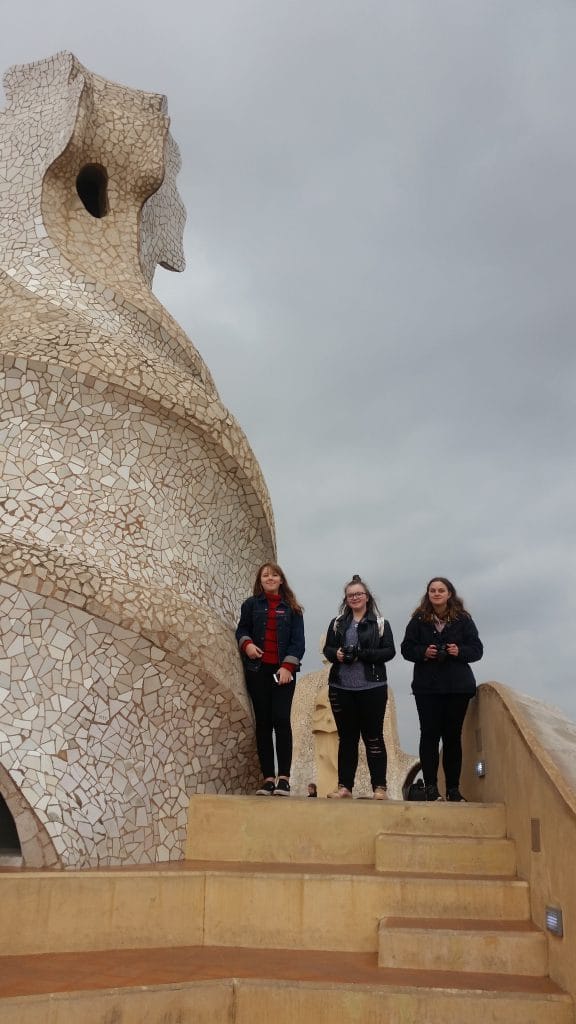 The experience was enriching for all those who attended, inspiring our students and assisting them in their future studies.
Some student comments;
We had a good time going around Barcelona and got some really good photographs that will be useful for our art and photography. – Jess, Ella, Lauren

Pretty sick trip! Saw some cool stuff and had fun. Gracias amigos –Christina

A perfect opportunity to take photos and get inspired for art coursework and the exam. Thanks- Alice

It was a decent trip, much enjoyed. I feel as if Barcelona was such a pretty place with a lot of nice attractions. Thank you – Eva

I had a magnificent time in Barcelona, really cool! –Daisy