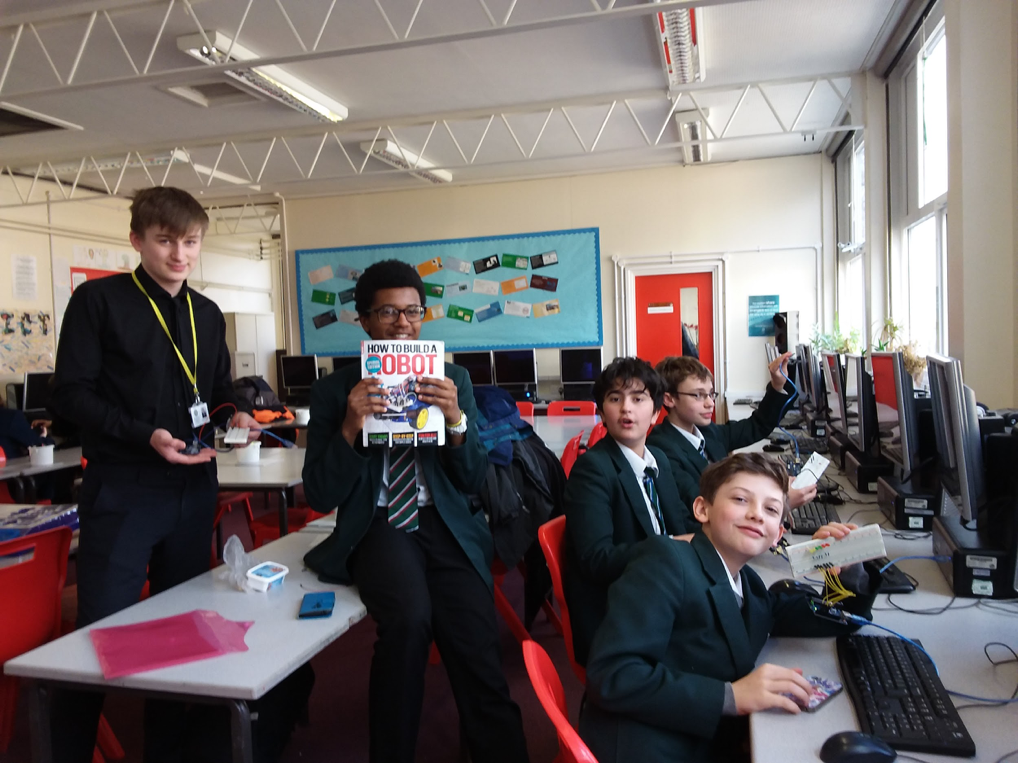 Building a Robot
---
This term at E-Club we are going to build a robot.  Here are some year 8 students, with the help of some year 12 Computer Scientists, at the early stages of the project, programming the arduinos to light up LEDs.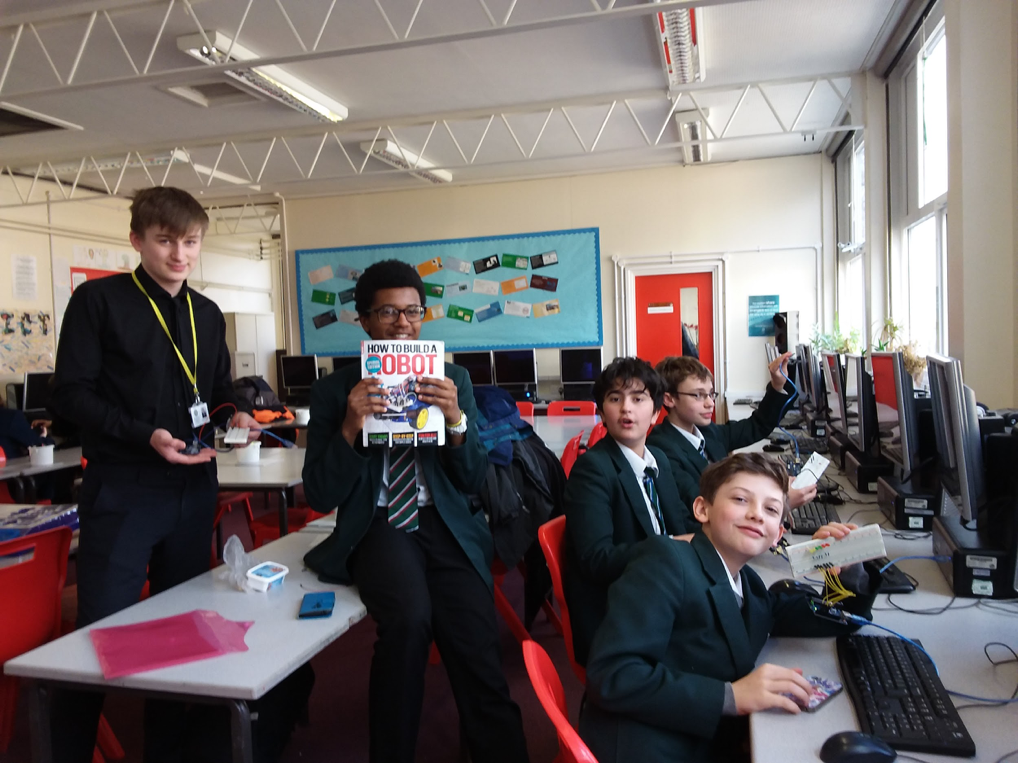 Once they have mastered the basics they will go on to writing the program to control motors that will make the robot move.
E-club is on Wednesdays at lunchtime in F4. All KS3 students are welcome to come and join us.