Sixth Former supporting Year 11 GCSE Economics Students
---
Sixth Former supporting Year 11 GCSE...
It was impressive to watch one of our talented Year 12 Economics A level students Leon work with the Year 11 Economics GCSE class on Friday morning last week. His in-depth knowledge of the Economics GCSE syllabus and clear tips for mastering the examination questions was being shared with all the hard working students in small groups as they worked through their guided revision programme, having completed the teaching element of the 2 year course with Ms Hayward.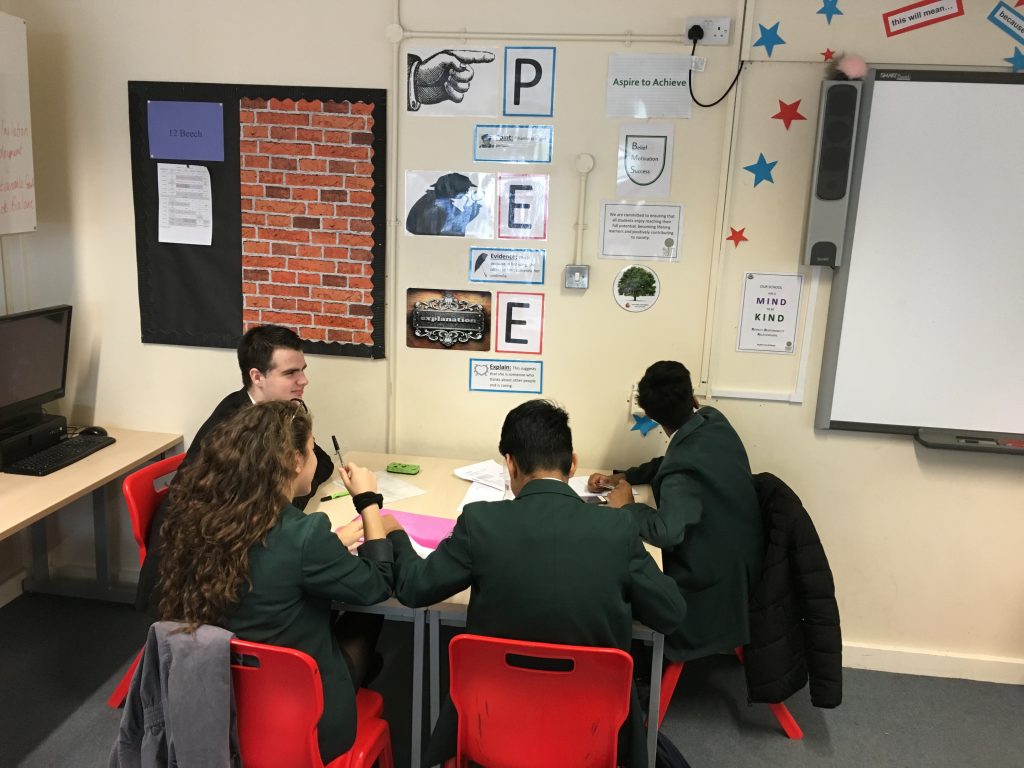 I would like to congratulate all the students for their focus in the lesson, the way they used their time, many impressively accessing effective online resources and tapping into the expertise of Leon throughout the lesson.