FMSP Year 10 Maths Feast 2018
---
FMSP Year 10 Maths Feast 2018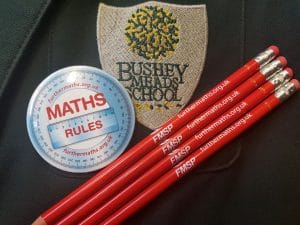 On 14th March 2018 four of our top year 10 mathematicians (Pallav, Bhavik, Lewis and Pavit) seized the opportunity to put their maths skills to the test in a team based competition held at Norlington Boys school. The competition is organised by the Further Mathematics Support Programme and tests mathematical, team-working and communication skills.  The event consisted of 4 varied rounds of problems solving activities stretching the minds of the competitors to their extreme. The Bushey Meads team did the school really proud and just missed out on the prize winning positions.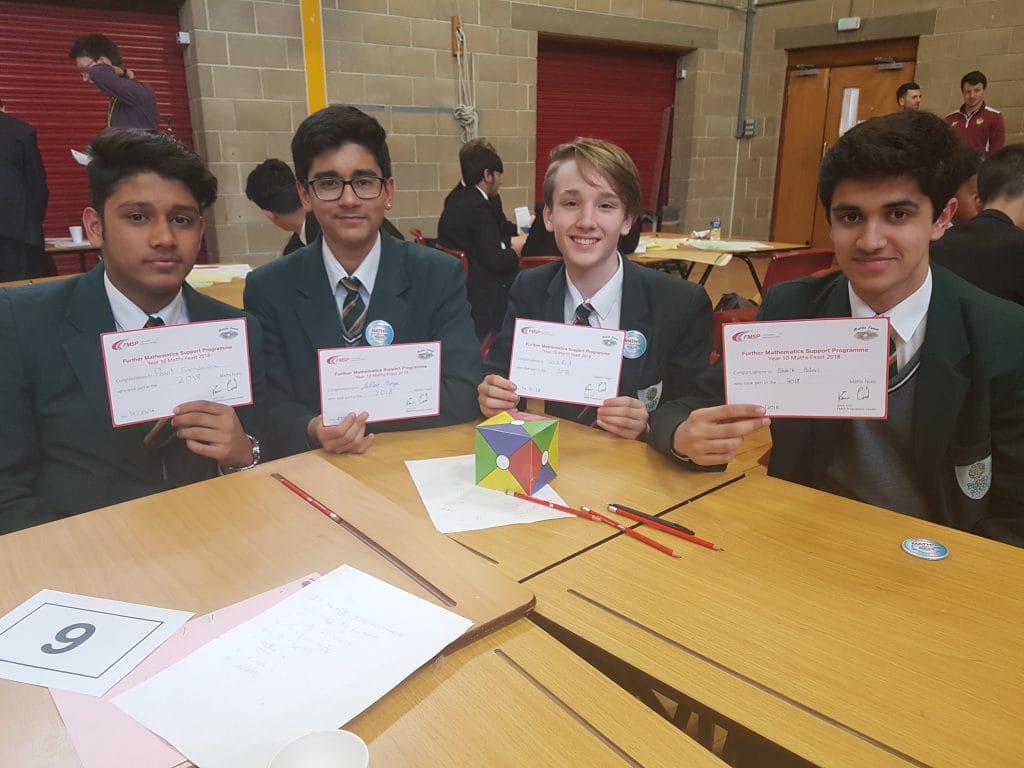 Pallav said: "It was an amazing experience in an extremely competitive environment. I enjoyed working with the team consisting of some of the finest our school can offer."

Pavit said: "It was an amazing and fun opportunity to explore different aspects of maths.  It was also fun trying to solve difficult problems."

Lewis said: "To be able to do maths outside of a school context in a different style was really refreshing."

Bhavik said: "It was a real pleasure and treat to be able to represent our school in such a prestigious and respected environment. √-1  maths."
All four of the boys are certain they will continue on to doing maths at A level and look forward to future challenges and competitions like this.
Well done boys!!