British Science Week at BMS
---
British Science Week at BMS
British Science Week ran from 9th – 18th March this year and we celebrated it with a range of events from a scavenger hunt and daily quiz, to turning a copper coin gold and igniting methane bubbles!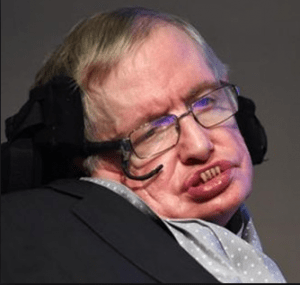 There were certainly many memories made during the week, not least of which was the passing, wittily timed in keeping with his manner, of Stephen Hawking, one of the greatest minds of our time!
Assemblies with the theme of 'Innovation' were run by Mr Searle, and these seamlessly dovetailed with British Science Week. From Wednesday onwards, the assemblies were rather poignant as well as being inspirational.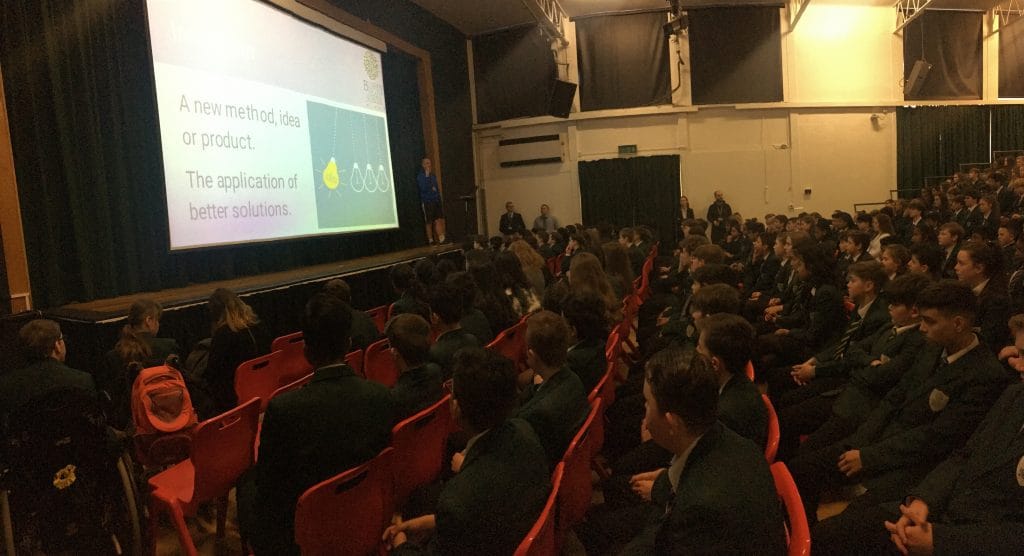 Monday's lunchtime offering involved two presentations on 'Aliens' and 'Nuclear Fusion', many students listening in awe to the possibility (or lack of it) of alien life being out there somewhere and to the potential and the pitfalls of nuclear fusion, if ever we can achieve it on Earth.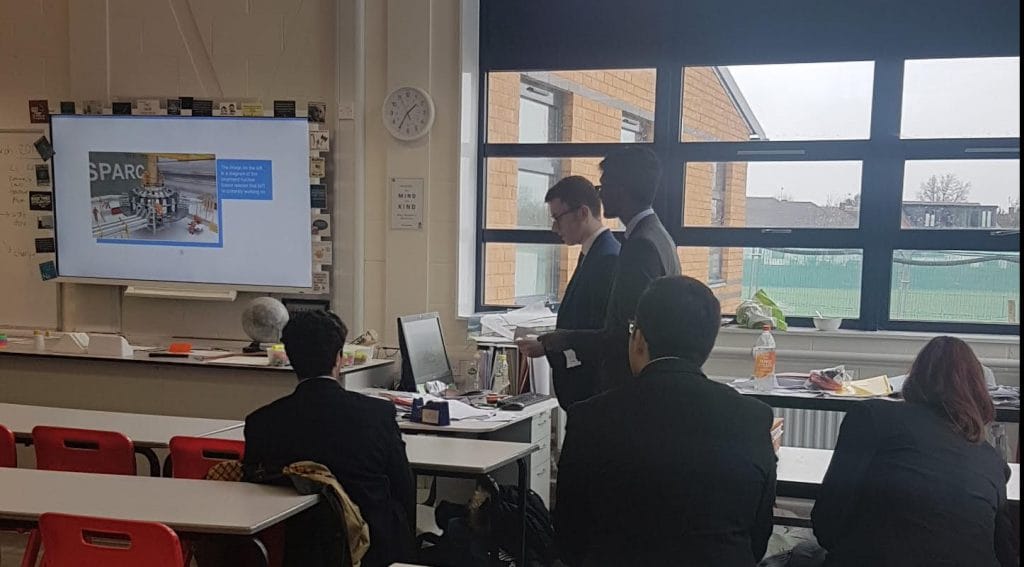 Tuesday was 'Origami DNA', students following an intricate set of instructions to make a model of the molecule coding for life.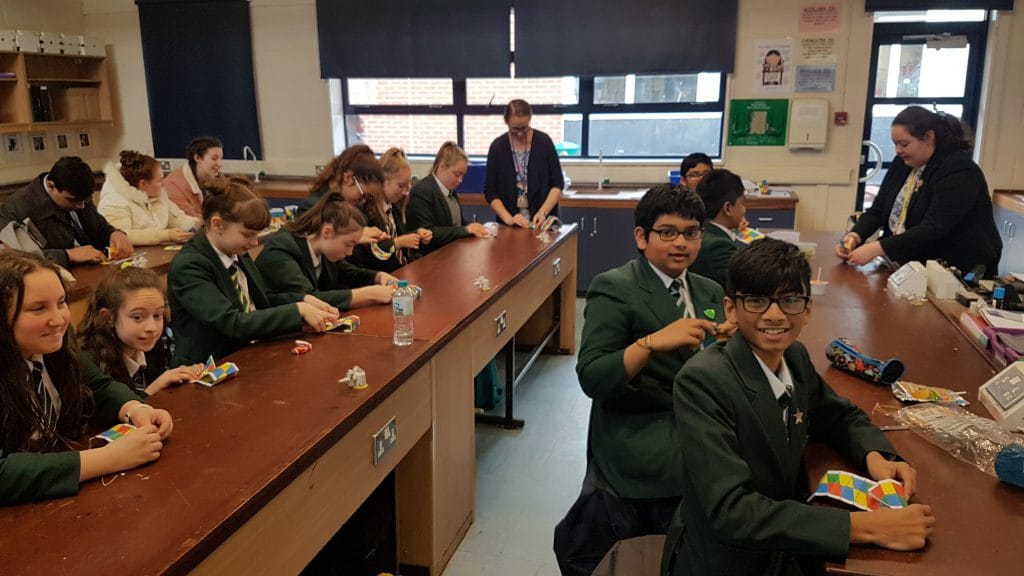 The 'Scavenger Hunt' followed on Wednesday, with several teams of students racing to capture photographs of all manner of objects, all with a scientific twist. The two winning groups were the first to return with completed sets of photos for all of the objects.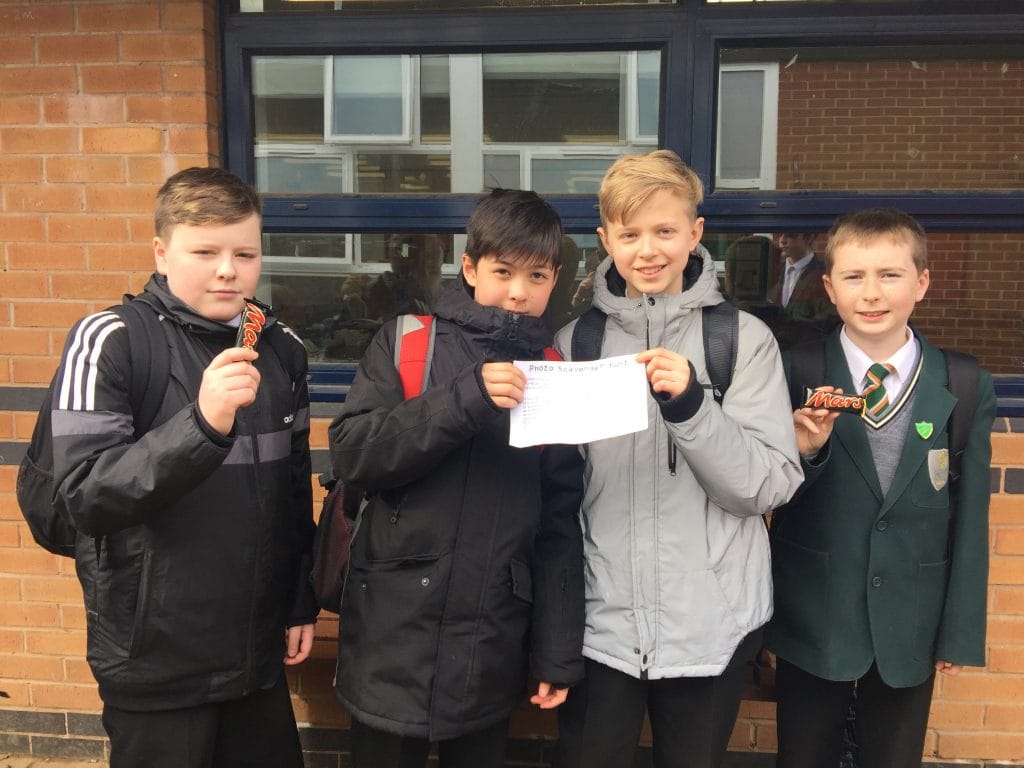 From left: Lewis, Noah, Maxim and George (Year 7)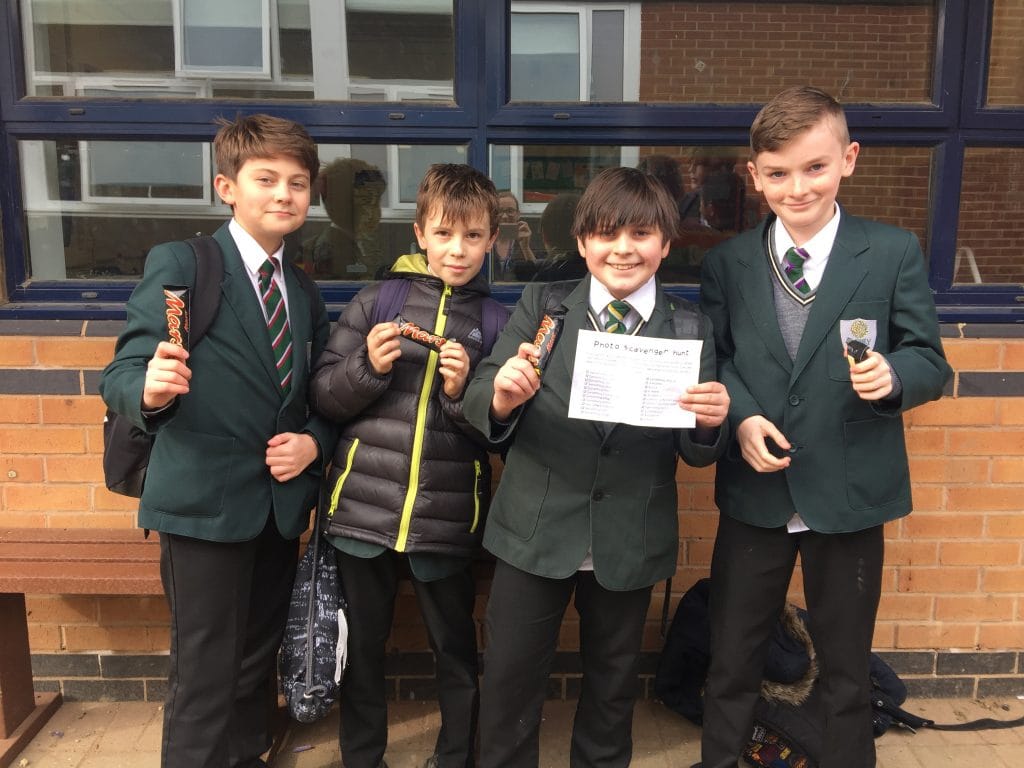 From left: Roberto, Luca, Edward and Taylor (Year 8)
Thursday witnessed Maya and Vinija turning a copper coin, first silver, then gold, even giving out the coins to those who came to watch. This was followed by a spectacular fire show that enthused even the most hardened of Year 11 boys!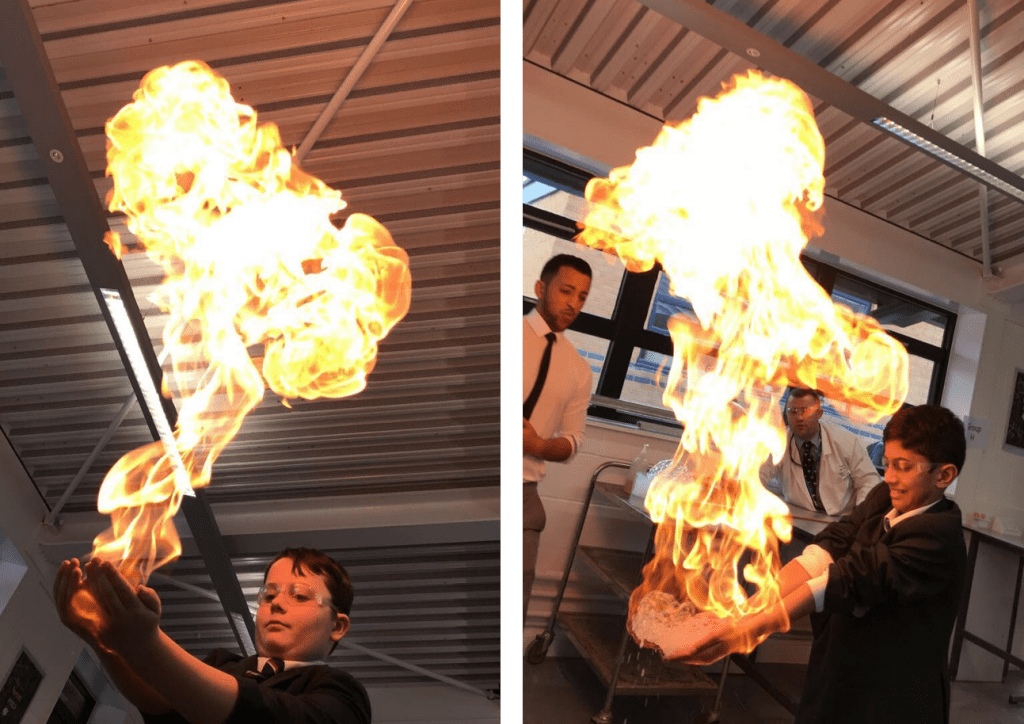 With food production and the space taken up for beef farms taking up much of the global press currently, many believe in a significant alternative. Only 40% of a cow is used for food, but insects can provide 100% efficiency in food availability! They also take a lot less energy and space to farm, and we used these thoughts to generate the aptly named 'Bushey Tucker Trial'.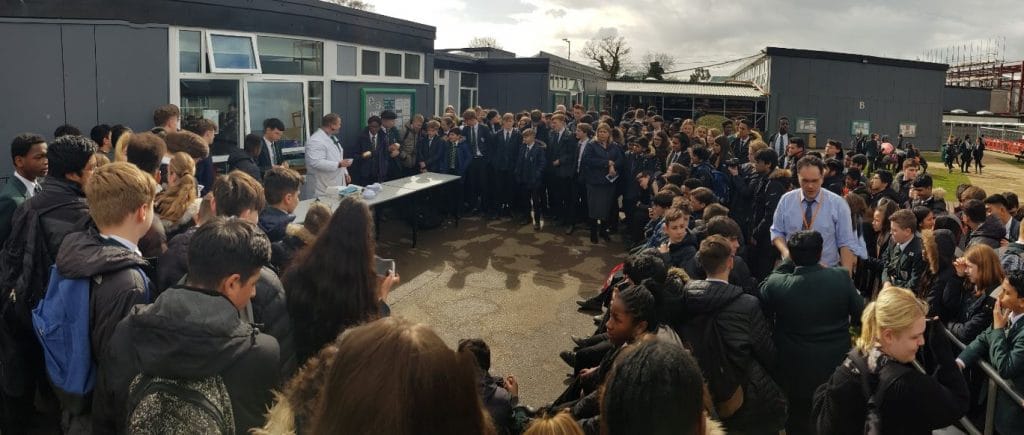 The Bushey Tucker Trial hit the quad on Friday and was a suitable finale for the week. Four contestants, Archie (Y10), Mo (Y10), Kisho (Y11) and Freddie (Y10) were the first four pulled out of the bag and brave enough to take part. They battled it out by chowing down on curried beans, hot radishes, a raw onion, a lemon, chilli peppers and then finally, the possible future of human protein consumption, insects! Meal worms, buffalo worms, crickets and grasshoppers were the delicacies on offer and it was Kisho who managed to prove his worth and take top prize. Well done, Kisho!
Many thanks must go to all the Y12 students who helped to organise the events, the science staff and other teaching staff of the school who supported all the events and all students who participated to help us with such an array of exciting events for this year's celebration of science.
We are already planning next year's event, so if you have any ideas, do drop into L-block!
RIP Stephen Hawking OBE 1942-2018