English Department A level – Aim For Top Grades
---
English Department A level – Aim For...
Many of you will know that Amira Izhar, Head Girl, has secured a place at Oxford University to read English.  Over the last two years, the faculty have put various interventions in place to help Amira in her quest to achieve an A* in English Literature.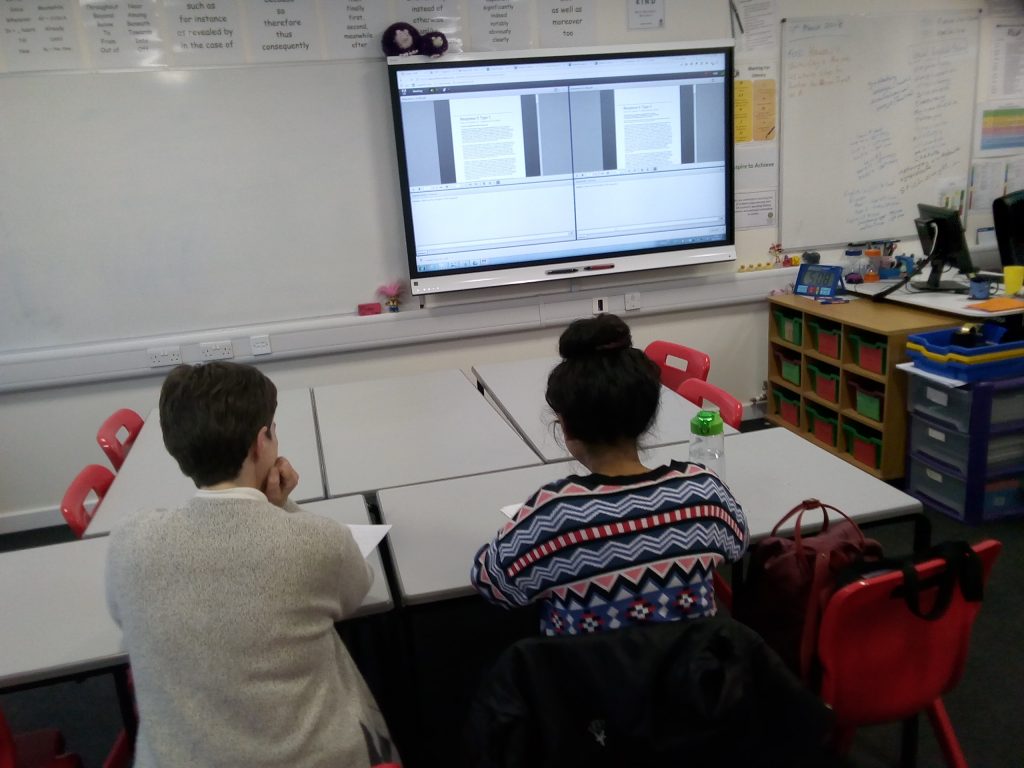 Amira writes:
I am indebted to our school's English department for helping me so much throughout sixth form, particularly with the preparations I needed to apply for university. My teachers have been outstanding in providing me with aid and advice in pursuing English at a higher level.
For instance, in Year 12 Ms Court gave me the opportunity to attend a 'Tuesday Club' at Haberdashers' Aske's School for Boys. This was a book club for students aiming for Russell Group universities to study Arts and Humanities subjects, and I enjoyed the academically rigorous discussions there immensely. We were given a book to read a month, asked probing questions about it the following session and got given some great tips for our personal statements. I was lucky enough to also have a practice interview with the Deputy Head of English there, Mr Plotkin, who gave me invaluable support and confidence as a result.
In addition, in preparation for an entrance exam called the ELAT, I received great help from Mr Dawson, Ms Knowles and Miss Smith in reading my extra essays and helping me develop my writing skills. My teachers have been a constant source of inspiration for me and constantly make me confident in my choice to study English. Something the English department also managed to set up for me in order to stretch and challenge me even further was extra sessions with Miss Smith.
I am particularly grateful to Miss Smith, as every week she gave me an hour of her time to help me fine tune my personal statement, prepare a lesson on a poem to deliver to my Year 13 English class or return a mountain of my extra essays she'd marked. Miss Smith's dedication to ensuring that I was never disheartened by mistakes, but learned from them constructively in order to improve built up my self esteem greatly. Practising unseen poetry and prose with Miss Smith allowed me to strengthen my exam skills, coupled with the amazing support of my teachers Mr Dawson and Ms Knowles.
I have been so impressed with how the English department were able to go above and beyond to facilitate my learning by ensuring I was constantly stretched intellectually. I was lucky enough to attend a webinar with Ms Court and Ms Knowles where an AQA examiner explained what made a good top band essay which I enjoyed as I learned some interesting tips and it was nice to be involved with my teachers, too. The English Department is undoubtedly a credit to our school.
We all await the results and hope Amira achieves her ambition of going to Oxford.