The Great Gatsby with a Twist!
---
The Great Gatsby with a Twist!
A few weeks our year 12 and 13 drama and theatre studies students enjoyed an unforgettable night at Jay Gatsby's party.
To assist our students understanding of Punchdrunk's interactive theatre style, our students dressed up in their finest 1920s party clothes and ventured down into London to take part in a fully immersive theatre production of the Great Gatsby.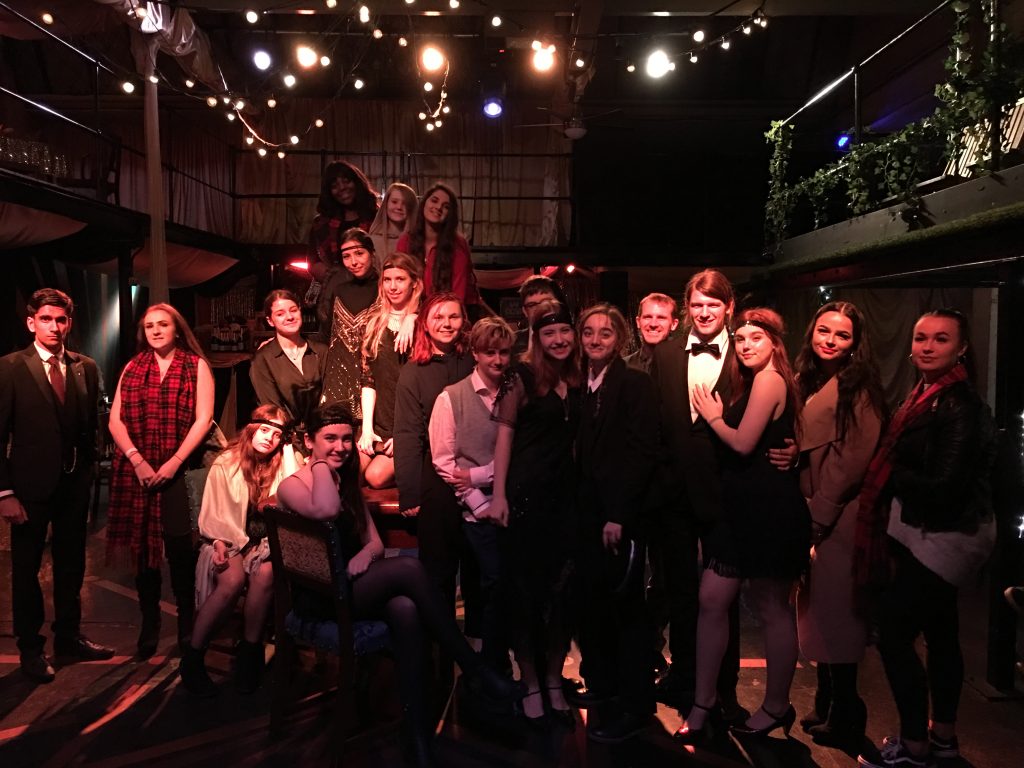 From being greeted at the door in role through to taking part in a Charleston lesson, we were welcomed into the party and encouraged to interact with the characters. Nick Carraway told us tales of his past life; Myrtle Wilson and Daisy Buchanan sang to us whilst we danced; Tom Buchanan growled about the dance floor and Jordan Baker (encouraged by our students!) taught Mr Malik the Charleston moves as we invited to explore Gatsby house.
The action took place in a variety of locations and at various points the audience was divided up to witness different viewpoints of the story. The play was enjoyed by all the students and plenty was gained from experiencing such an innovative production. Our students will now set to the task of analysing and evaluating the production in great detail ready to use what they have seen in their own drama exams.