Cricket and Tennis Fixture Reports
---
Cricket and Tennis Fixture Reports
CRICKET
Opposition: Westfield
Date: Tuesday 24th April
Squad: Ashwin Aravinthan (c), Shajesh Jeyashanker (vc), Qasim Kazmi, Rakesh Uthayakumar, Ajenthan Nithiananthan, Kaushal Somani, Karris Sivarajah, Adnan Wahabdeen, Haard Patel, Gonzalo Gonzalez-Aller, Noah Haines and Alex Seridarian
Batting: Ashwin Aravinthan 12 runs
​Bowling: ​Ashwin Aravinthan 1 for 5, Rakesh Uthayakumar 2 for 15, Karris Sivarajah 1 for 1 and Qasim Kazmi 1 for 8
Score: Westfield 65 for 6 (15 overs) Bushey Meads 66 for 4 (13.4 overs)
​Comment: ​It was an excellent start from the year 7 cricket team beating Westfield in their first fixture. They bowled and batted well and just need to improve on their communication in the field and when on strike.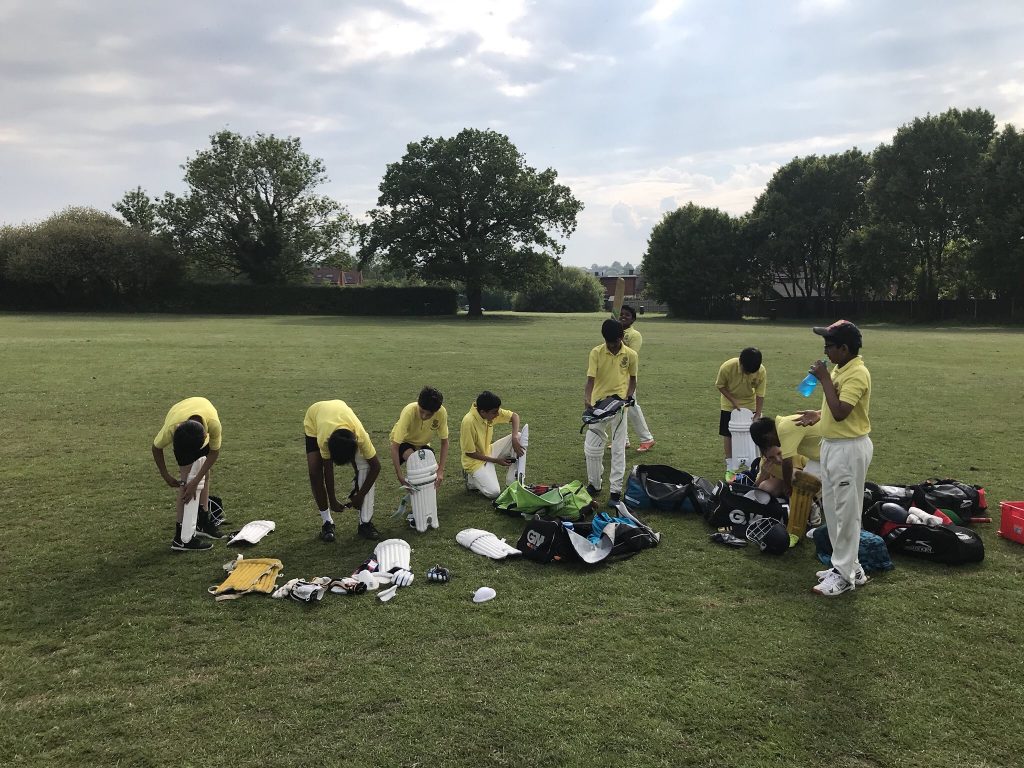 Opposition: St Michaels
Date: Wednesday 16th May
Squad: Ashwin Aravinthan (c), Shajesh Jeyashanker (vc), Qasim Kazmi, Rakesh Uthayakumar, Ajenthan Nithiananthan, Kaushal Somani, Karris Sivarajah, Adnan Wahabdeen, Haard Patel, Gonzalo Gonzalez-Aller, Noah Haines and Alex Seridarian
Batting: Alex Seridarian 18 runs and Adnan Wahabdeen 16
​Bowling: ​Ashwin Aravinthan 2 for 5 and Qasim Kazmi 0 for 9
Score: St Michaels 76 for 3 (15 overs) Bushey Meads 59 for 1 (15 over)
​Comment: ​A brilliant team performance with the boys just falling short, losing by 17 runs. An impressive bowling display with a limited amount of wide balls but the team needed to put more bat on ball.
TENNIS
Opposition: Immanuel
Date: Thursday 17th May
Squad: Matthew Wardell, Oliver Wheeler, Archie Sykes, Avon Shrestha and Lewis Reid
Result: Lost
​Comment: ​A high standard of tennis in this fixture. This proved to be a challenging fixture for both schools with Immanuel being the eventual winners. Well done to all the boys who represented the team.