Alumni Visit Bushey Meads Sixth Form
---
Alumni Visit Bushey Meads Sixth Form
In recent weeks we have been delighted to welcome back two former students to Bushey Meads School.
Maggie Halpin talked to Year 12 IT students about her role as a Senior IT Project Manager and her career path since gaining a degree in Geography. Mr O'Kelly led a question and answer session for students to engage in.   Maggie left Bushey Meads in 1988 and enjoyed reminiscing about her school days.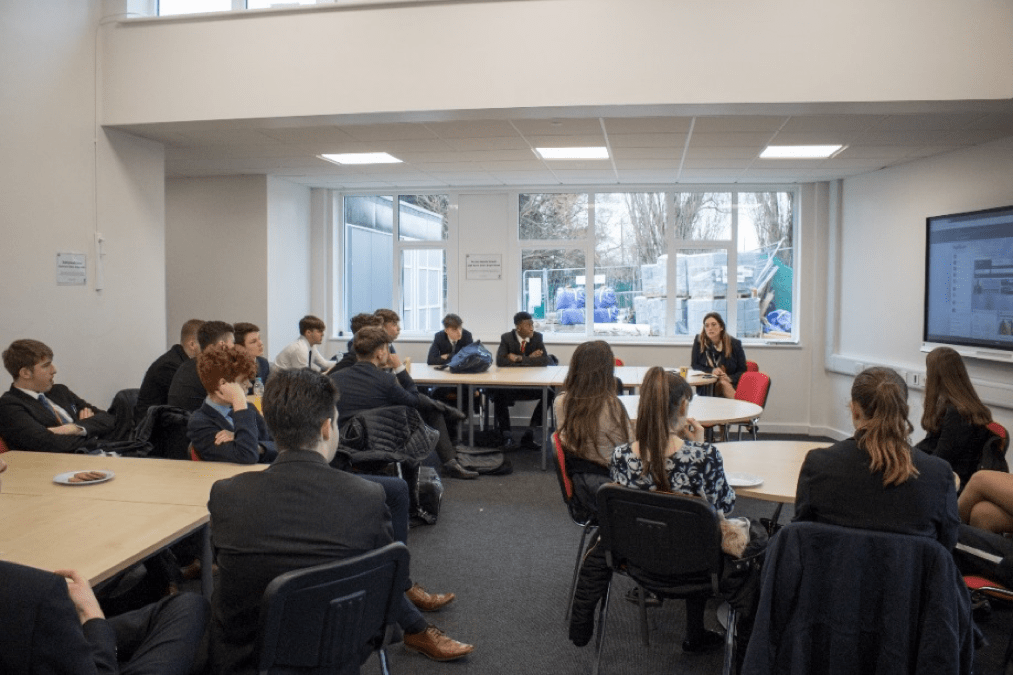 Abbey Kendall talked to students across years 12 and 13 about university life studying for a law degree and her job as a Mental Health paralegal.  Abbey left Bushey Meads in 2013.  She said she loved having the opportunity to come back, though she was shocked at how many changes there were to the school.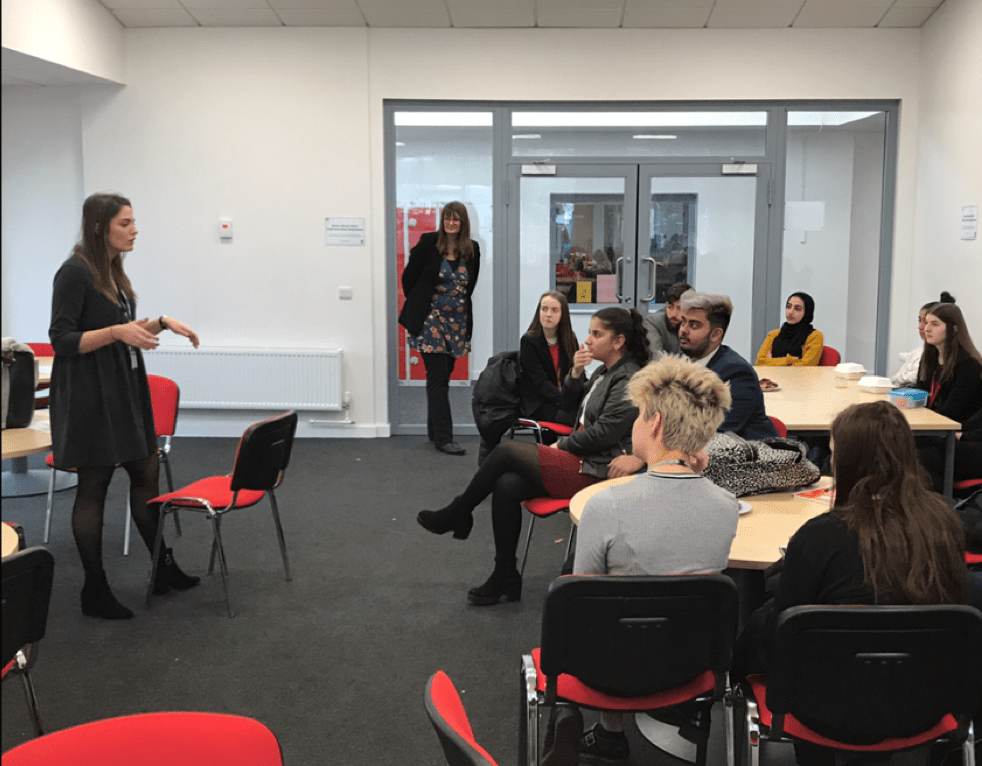 It is always inspiring to hear how former pupils of Bushey Meads School are getting on and how they are making a positive mark upon the world, so do let us know if you were once a student at the school or a member of your family was, as such ex-students make superb role models for our current students.  You can sign up to our alumni network at:-