Year 7 Literacy trip to Harry Potter Warner Brothers Studio
---
Year 7 Literacy trip to Harry Potter Warner...
On Thursday 28th June 64 year 7 pupils and 2 of our outstanding "Community Service" 6th formers Aaron Robinson and Hashim Minhas along with Ms.Bowe, Ms.Razavi, Ms. Mateides, Ms. Bailey, Ms. Doona and myself went on a marvellous trip to the Harry Potter film studios in Leavesden as part of the year 7 Literacy rewards programme of excellence.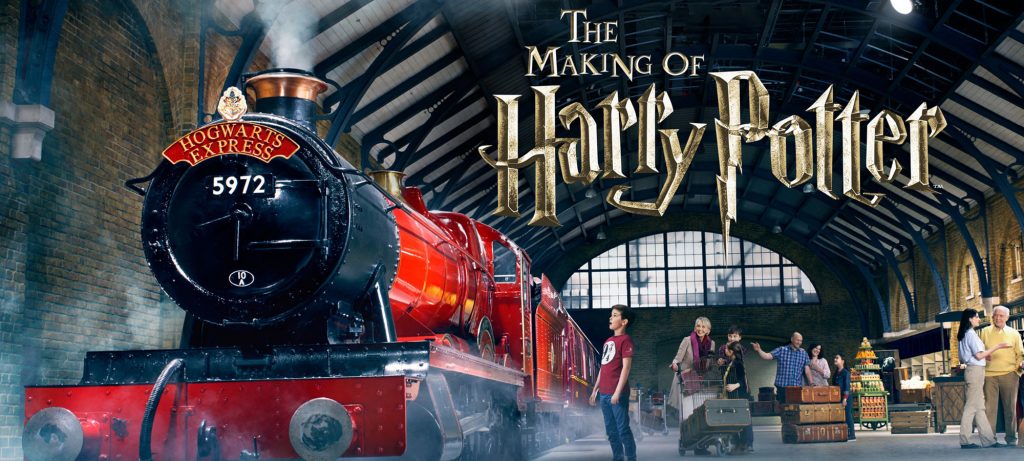 In September last year all year 7 pupils were timetabled for a Literacy/reading lesson once a week in the LRC. Throughout the year the year 7s have been completing weekly book reviews and compiling a book review folder of their work. Each week, after marking and feedback of their reviews, one student is awarded a place on this very special trip.
Throughout their first academic year at Bushey Meads School year 7 students have shown fantastic enthusiasm taking great pride in their work by producing very high quality book reviews each and every week.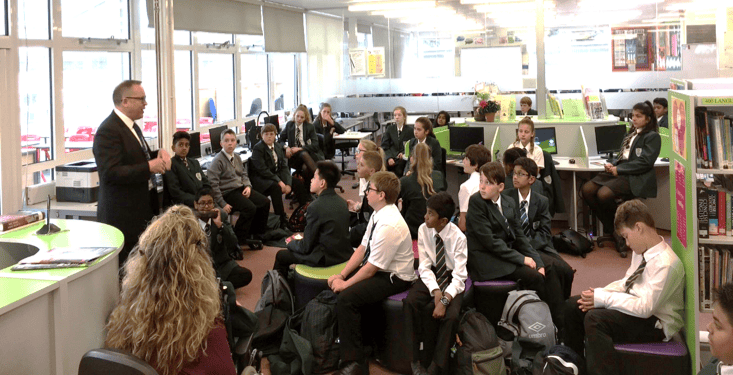 Many year 7s wanted to present their book reviews during class lessons and this has greatly developed their presentation skills and confidence.
It was extremely difficult choosing weekly winners as the entire cohort were working to a very high standard, but eventually just a few weeks ago the final choice of 64 was complete.
We left school at 9.15am on the "Hogwarts's Express" coach and the excitement on the student and staff's faces was incredible to see.
The pupil's behaviour was exemplary throughout the day and it was a delight for me as the trip organiser to hear from so many staff at the venue and several members of the public who approached me to comment on how wonderfully smart and well behaved the Bushey Meads pupils were.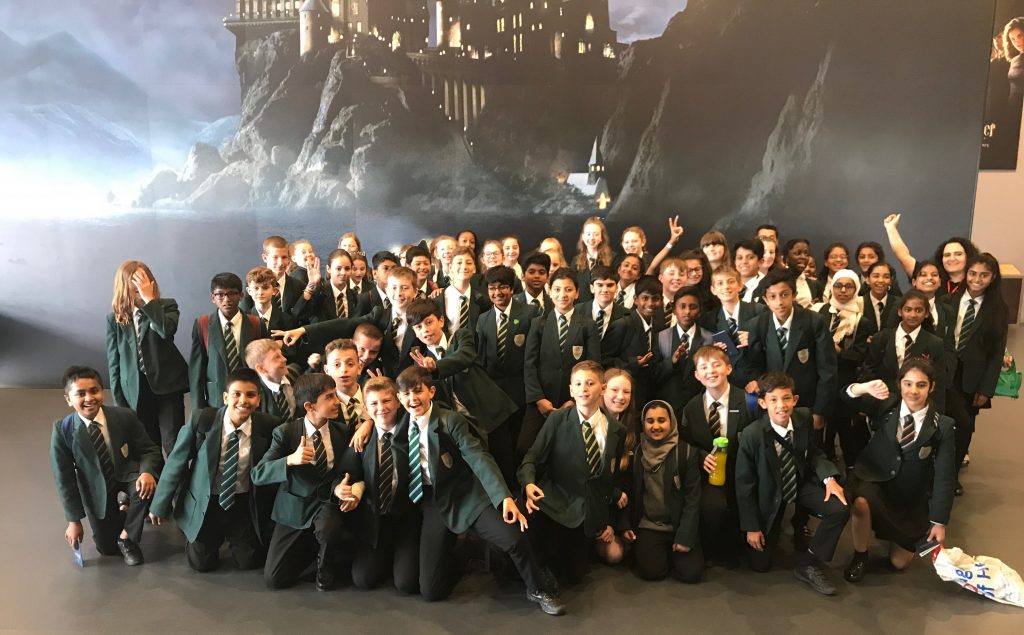 My sincere thanks once again to all the staff who supported me on the trip, but I must say a very special thank-you once again this year to Ms. Doona, the School trip officer for all her hard work and support behind the scenes since we started to organise the day way back in September last year.
Keep reading BMS pupils.
Same trip, same time next year!
Mr. G. Back,
LRC Manager/Literacy Teacher